No 'malicious intent' from incident where Malaysia-registered helicopter entered Singapore airspace: Ng Eng Hen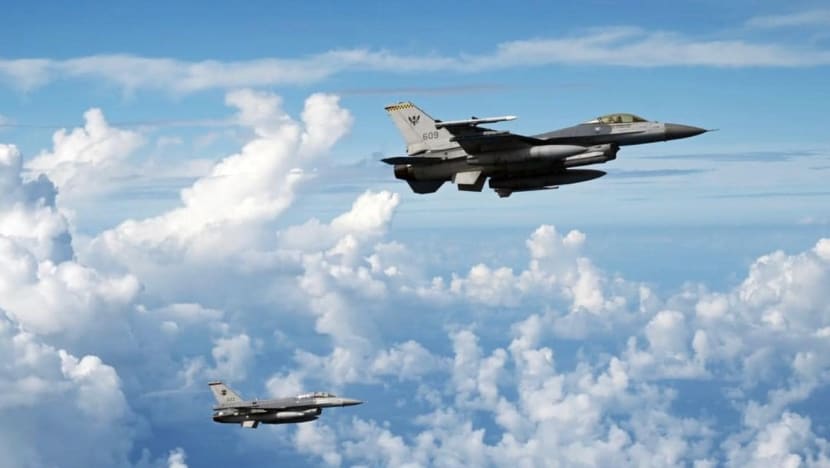 SINGAPORE: There was no "malicious intent" arising from the incident where a Malaysia-registered civilian helicopter entered Singapore airspace on Aug 9, resulting in the Republic of Singapore Air Force (RSAF) scrambling two F-16 jets, said Defence Minister Ng Eng Hen on Monday (Sep 18).
In a written parliamentary answer, Dr Ng said that the helicopter had been contracted to take photographs of a Malaysia-registered oil rig that was being transported from Pasir Gudang to Miri, Sarawak when it mistakenly entered Singapore's airspace without authorisation.
"Our assessment is that there was no malicious intent arising from this incident," he said.
Dr Ng was responding to a question from MP Joan Pereira (PAP-Tanjong Pagar) on whether the safety of any aircraft had been compromised by this incident and what measures would be implemented to prevent similar occurrences in the future.
Dr Ng said the helicopter flew from Senai Airport in Johor and headed towards Pengerang. During its flight, the helicopter transited the Changi Control Zone and entered Singapore's territorial airspace without prior notification.
He added that Singapore Air Traffic Control did not receive any flight plan.
"As the helicopter had entered Singapore territorial airspace at 12.37pm unannounced, two RSAF F-16 fighters were scrambled, consistent with our standard operating procedures for unidentified aircraft in our airspace which may pose potential threats," said Dr Ng.
"The helicopter pilot was instructed to keep clear of Singapore territorial airspace and to operate eastwards outside Singapore's territorial airspace."
The helicopter left Singapore's territorial airspace at 1.03pm and the RSAF F-16s were stood down at 2.05pm after ensuring that there were no further security threats, added the minister.
While there was "no imminent impact" on the safety of civilian air traffic during the time that the helicopter was in the Changi Control Zone, the airspace around Changi Airport had to be closed in response to the unauthorised entry.
As a result, 36 flights arriving at Changi Airport and eight flights departing from the airport were delayed, Dr Ng said.