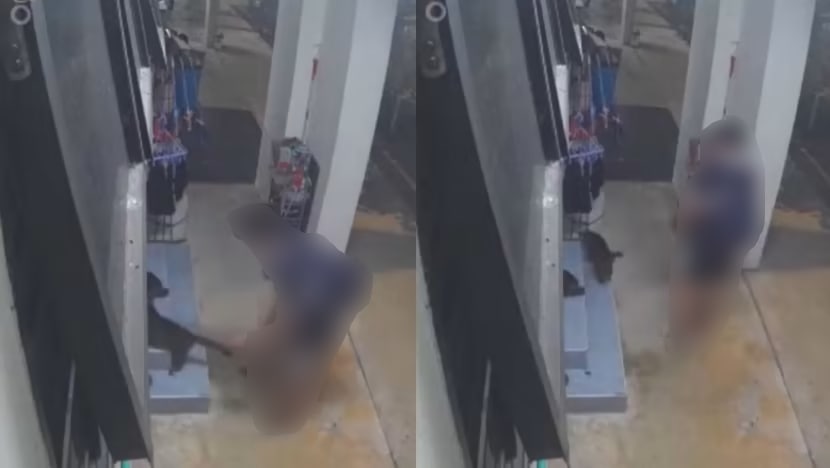 SINGAPORE: A teenager who was caught on camera humping a cat along the corridor of a public housing block in Bukit Panjang was arrested on Tuesday (Apr 11).
In response to TODAY's queries, the police said that they received a report on an alleged case of obscene act on Senja Road at 12.10am on Apr 11 and a male teenager was arrested in relation to the case.
The cat's owner Ismul Azim, who had earlier posted the video on his Instagram account, said that the incident happened on Apr 8 at around 1.50am.
In the clip, the boy was seen loitering outside a flat before pulling down his pants and humping the cat from the back.
As the cat tried to crawl away, he grabbed the cat and repeated the act.
Mr Ismul said that his neighbour forwarded the surveillance footage and he made a police report.
He added that the cat showed signs of trauma after the incident.
Police investigations are ongoing.
This article was originally published in TODAY.