MINDEF, SAF must remain vigilant and strengthen defences amid global uncertainties: Ng Eng Hen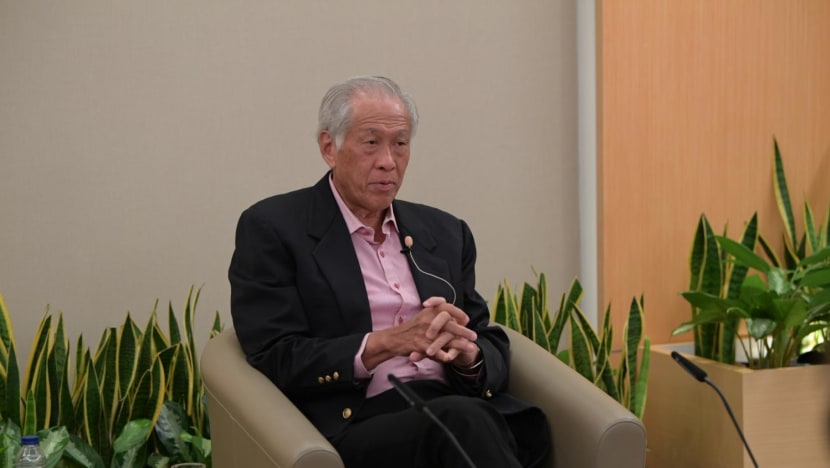 SINGAPORE: As a small country, Singapore must remain watchful as its external environment undergoes major changes including heightened security threats, the ongoing war in Ukraine as well as the COVID-19 pandemic, Defence Minister Ng Eng Hen said on Thursday (Jun 30).
Speaking to reporters a day before Singapore Armed Forces (SAF) Day, Dr Ng said: "It's not possible to predict the exact change coming, it's not as if we want it or that we can anticipate it, but you know something is coming, and you know there will be change and when there's change, some things can happen and some things you can precipitate."
He added: "For MINDEF and the SAF, it means we have to be vigilant and use this peace to strengthen our defences."
Pointing to how Russia's invasion of Ukraine has evaporated Europe's vision of integration among its countries, he said Asia is not immune to changes.
"Alliances are reshaping in Asia, either newly formed or strengthened along different fault lines," he said. 
"I'm sure there will be more, I'm sure that the reconfigurations are ongoing as we speak, as different countries change their calculus of geopolitics, the prism in which they used to see in another country whether they are a likely friend or foe." 
He added that defence spending and militarisation among countries have increased, with global military spending last year surpassing US$2 trillion for the first time.
Dr Ng noted that Singapore inked more agreements at this year's Shangri-La Dialogue compared to previous years because the country has been slowly working to strengthen ties with different parties.
Singapore signed a total of seven agreements with China, South Korea, France and Canada.
The SAF will also be setting up its fourth service, the Digital and Intelligence Service (DIS), alongside the existing Army, Navy and Air Force.
Dr Ng said MINDEF will introduce a Bill to amend the SAF Act and the Constitution next week, to provide for the DIS to be set up as a standalone service.
If Parliament passes the Bill, the DIS will have its inauguration parade later this year and its service chief will be appointed.
The creation of the new service comes as threats from the digital domain grow in sophistication and numbers.
"There's this realisation and you can see it happening all around, especially also during the Ukraine invasion," said Dr Ng.
"So for the SAF, we have to use this period of relative peace to complete our capability development and to mature our capabilities of our services including the fourth service, DIS," he added.
"Singaporeans must gird ourselves for a troubled decade ahead or even longer, the SAF will do its part, will stand vigilant, and guard Singapore's peace and sovereignty."
Editor's note: An earlier version of this article, quoting Dr Ng, said that Asia's military spending last year surpassed US$2 trillion for the first time. MINDEF has clarified that the figure refers to global military spending.