Singapore's law and home affairs ministries refute human rights groups' statements on executions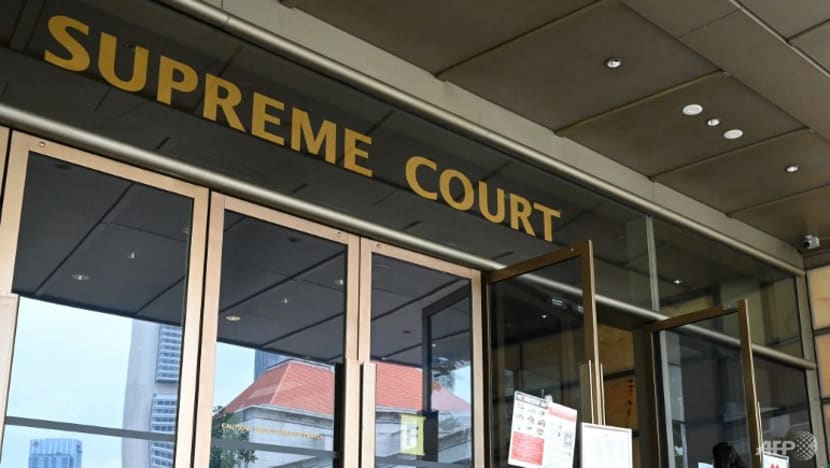 SINGAPORE: The Ministry of Law (MinLaw) and Ministry of Home Affairs (MHA) on Thursday (Sep 8) refuted statements issued by two global human rights groups regarding executions carried out in Singapore, saying they contained "inaccuracies and misconceptions".
The International Bar Association's Human Rights Institute (IBAHRI) and the International Commission of Jurists (ICJ) had published last month statements calling on Singapore to establish a moratorium on executions.
The International Bar Association is made up of legal practitioners, bar associations and law societies from more than 170 countries.
It also claimed that "in recent months, the Singaporean courts have imposed court orders against lawyers for filing 'frivolous, vexatious or an abuse of process' late-stage applications on behalf of their death-row clients".
IBAHRI added that "punitive court cost orders raise concerns around access to justice and effective legal representation and the right to a fair trial".
ICJ, which seeks to defend human rights and the rule of law worldwide, also expressed concern over these cost orders.
The "imposition of punitive cost orders has obstructed death-row inmates' access to justice and effective remedies", the non-governmental organisation added.
These accounts are inaccurate, said MinLaw and MHA in joint statements to address each organisation.
"In Singapore, all persons facing capital punishment have access to justice and legal representation," they said.
"If a person charged with a capital offence cannot afford a lawyer, legal counsel will be offered to the person free of charge, regardless of nationality, under the Legal Assistance Scheme for Capital Offences.
"Action has never been taken against lawyers for representing persons facing capital punishment."
But the right to have counsel defend all defendants does not mean people can abuse the court process, the ministries noted.
"In many jurisdictions, the courts have powers to prevent abuse of the court process."
Both IBAHRI and ICJ "cannot be seriously suggesting that it wants abuses of court processes to go unpunished", said MinLaw and MHA.
SINGAPORE COURT DEALT WITH ABUSE
The ministries said Singapore's Supreme Court has taken steps to deal with abuse in both capital and non-capital cases.
The statements by IBAHRI and ICJ referred to a case involving 24 people who had full legal representation, which had been dismissed by Singapore's Court of Appeal - twice, after the 24 attempted to reopen their case.
Regarding the abuse of court processes, MinLaw and MHA cited the example of an unnamed lawyer whom they described as the subject of six of eight instances in which the Courts had to impose costs orders against lawyers representing persons sentenced to capital punishment.
The same lawyer also admitted to the High Court during one of his applications that his clients had no basis for obtaining the orders applied for, said the ministries.
This lawyer also asked for reliefs that were "procedurally unsustainable as a matter of law", among other anecdotes cited by MinLaw and MHA as instances of him abusing court processes.
The ICJ had also cited the case of death row prisoner Abdul Rahim Shapiee, whose application for a stay of execution had been dismissed by the Court of Appeal.
Last month, the Singapore Prisons Service denied claims alleging that it had intentionally obstructed the submission of a legal application in order to facilitate Abdul Rahim's execution.
"The Court of Appeal observed that Abdul Rahim's application was filed at the eleventh hour, shortly before sentence was to be carried out," the ministries said on Thursday.
"The Court of Appeal found that his application was without merit and an abuse of process, and therefore did not warrant a stay of execution."
ETHNICITY, SOCIO-ECONOMIC STATUS 'PLAY NO PART'
In its statement, the IBAHRI also referred to a comment made by United Nations Special Rapporteurs and Working Group members which said that in Singapore, "a disproportionate number of those being sentenced to death for drug-related offences are minority persons and tend to be from economically disadvantaged backgrounds".
Likewise, the ICJ cited a recommendation by the Committee on the Elimination of Racial Discrimination which asked Singapore to, in relation to offences of drug trafficking, review and amend its "laws and policies leading to racially disparate impacts in the criminal justice system" and to implement "effective national strategies or plans of action aimed at eliminating structural discrimination".
"It would be helpful if those who make such comments clarify whether they are suggesting that justice be dependent on the individuals' ethnicity and socio-economic status," said MinLaw and MHA in response.
"Ethnicity and socio-economic status play no part in the professional discharge of duties by law enforcement agencies in Singapore, in the prosecutorial decisions of the Public Prosecutor, and in the decisions of the Courts."
The ministries added: "Singapore's laws apply equally to all, regardless of race, colour, descent, ethnic origin or nationality. All persons are treated equally and accorded due process under our laws."
NO CONSENSUS ON CAPITAL PUNISHMENT
On the matter of imposing capital punishment, the ministries also said there was "no basis" to assert that this was a breach of international law.
"There is no international consensus against the use of capital punishment when it is imposed according to the due process of law and with judicial safeguards," they said.
"Every country has the sovereign right to determine its own criminal justice system, considering its own circumstances and in accordance with its international law obligations. This right should be respected."
MinLaw and MHA said that in Singapore's experience, capital punishment has had a "clear, deterrent effect" on drug traffickers, and helped deter major drug syndicates from establishing themselves here.
"Capital punishment in Singapore is applied only to the most serious crimes which cause grave harm to others and to society," they said.
"Countries should continue to be free to choose the approach that best suits their own circumstances in their fight against drugs. Singapore will continue to implement measures that have worked well for us."
The ministries invited both IBAHRI and ICJ to "examine the facts prior to issuing such statements".