CNA Explains: What is money laundering and why does it involve luxury cars, watches and bags?
Ten foreigners were arrested after police conducted simultaneous raids across Singapore in one of its largest anti-money laundering operations.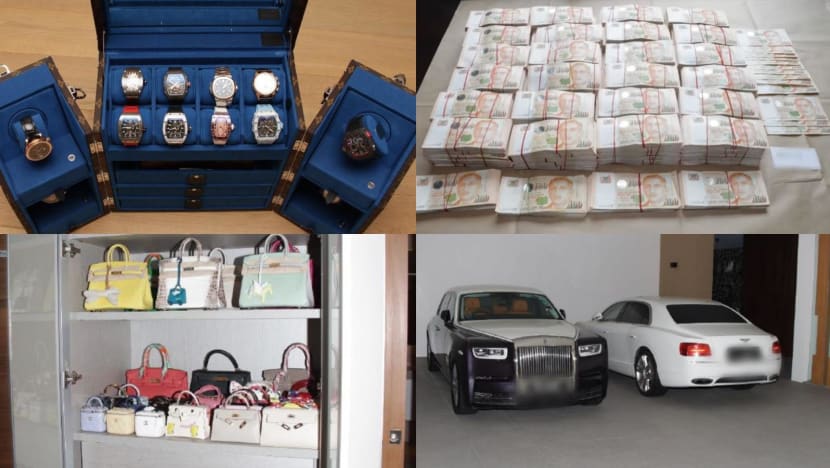 SINGAPORE: Ten foreigners were arrested in what was one of the largest anti-money laundering operations conducted in Singapore, with about S$1 billion (US$736 million) worth of assets seized or frozen.
Simultaneous raids involving more than 400 officers were held at multiple locations across Singapore on Tuesday (Aug 15).
Those arrested are of Cypriot, Turkish, Chinese, Cambodian and Ni-Vanuatu nationalities. Aged between 31 and 44, the 10 suspects were charged in court on Wednesday.
Properties, cars, cash, bank accounts and luxury goods were seized, frozen or issued with prohibition of disposal orders in connection with the investigation.
Boxes containing jewellery, including gold bracelets and diamond accessories, were confiscated by the police, as were dozens of luxury cars, handbags and watches. Officers also found racks of liquor bottles and wads of cash stashed in safes and suitcases.
How is money laundering done, and why are luxury goods used?
What is money laundering?
Money laundering is making proceeds of crime appear to come from legitimate sources, said managing partner at Lighthouse Law Adrian Wee. 
Criminals seek to conceal this money, which is colloquially called "dirty money", from law enforcement agencies and to allow themselves to enjoy the benefits of these funds, he added. 
Money laundering is typically done in three steps: Placement, layering and integration.
The money is first inserted into the financial system to conceal its origins, usually under the guise of cash business, fake invoices or investments, said Mr Wee.
After that, the money is put through several layers of transactions designed to delink the money from criminal activity and to create the appearance of legitimacy. It is then reintroduced into the legitimate economy.
In the past, criminals would physically smuggle cash across borders, but this has become much harder because it is difficult to reintegrate the illegal proceeds into the local banking system, said Associate Professor Kelvin Law of Nanyang Technological University (NTU). 
These days, criminals place illegal proceeds in offshore banks with more relaxed regulations, and then wire the money electronically to banks in Singapore. 
Once the proceeds are in Singapore's banking system, it becomes easier to transfer the money elsewhere because the money is now "clean", said Assoc Prof Law. 
"What the criminals usually do is to use forged documents to convince the anti-money laundering officers in Singapore banks that these overseas funds are legitimate," he added. 
For example, they may pretend to be selling off properties overseas. 
Why are luxury goods used to launder money?
Criminals may also conduct trade-based money laundering. This involves overcharging for goods to move money, said Assoc Prof Law. 
Luxury items like watches, designer handbags and artwork are popular for money laundering, experts said. This is because they are expensive, portable and generally hold value well, said Assoc Prof Law. 
Merchants also typically do not enforce stringent anti-money laundering processes when customers purchase luxury goods, enabling criminals to use illegitimate funds to buy them, said Mr Wee. 
"Luxury goods such as art and rare items often have indeterminate values. This enables criminals to move large amounts of dirty money disguised as secondary sales of these luxury items," he added. 
Cryptocurrency is another channel for money laundering, said Assoc Prof Law, adding that tracking the owners of cryptocurrency may be "very challenging". 
Illegitimate funds are used to purchase cryptocurrency, or criminals may receive cryptocurrency directly. The coins are then transferred anonymously and eventually converted back into cash, said Mr Wee. 
To conceal the flow of dirty money, criminals may also use casinos, donations to non-governmental organisations, or purchase real estate in the names of associates or shell companies, he added. 
What is the situation in Singapore?
As a financial hub, Singapore will naturally attract "all sorts of money", both legitimate and illegitimate, said Mr Wee. 
With the increase in financial scams, the country should also expect an increase in the flow of the proceeds from these scams through its financial system, he added. 
Singapore is a "reputable and stable" financial hub that handles massive transactions every day, and the sheer volume of transactions provides an "easy camouflage" for illicit activities, added Assoc Prof Law. 
"What I mean is that spotting a single suspicious transaction among millions of high-value transactions per day in Singapore is more difficult because there are so many high-value transactions here in Singapore," he said. 
Although money laundering is unavoidable in every banking system, the suspicious reports filed by banks in Singapore show that these transactions are still detected, he added. 
What more can be done?
In a statement on Wednesday, the Monetary Authority of Singapore (MAS) said it collaborates with the police's Commercial Affairs Department (CAD) to identify potentially tainted funds and assets in the financial system.
In this case, intelligence and information from suspicious transaction reports filed by financial institutions in Singapore had earlier alerted the CAD to suspicious activities.
These red-flag indicators picked up by the financial institutions include suspicious fund flows, dubious documentation of source of wealth or funds, and inconsistencies or evasiveness in the information provided, the regulator said.
MAS added that it has been in touch with the financial institutions where the potentially tainted funds have been identified. Supervisory engagements with these institutions are ongoing, it said, without providing further details.
Authorities have moved to strengthen the country's defences against illicit money flows, such as setting up a digital platform for financial institutions in Singapore to share information on suspicious customers or transactions.
Called the Collaborative Sharing of Money Laundering/Terrorism Financing Information and Cases (COSMIC), the new platform will be jointly developed by MAS and six major commercial banks.
It is set to be rolled out in phases, starting from the second half of 2024.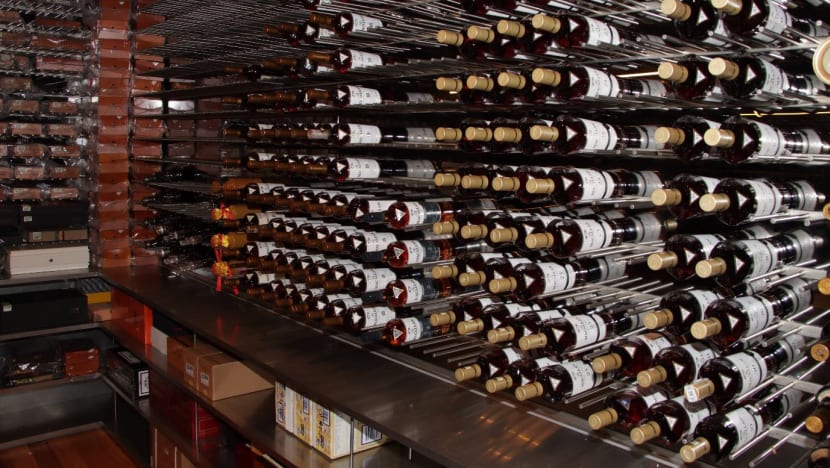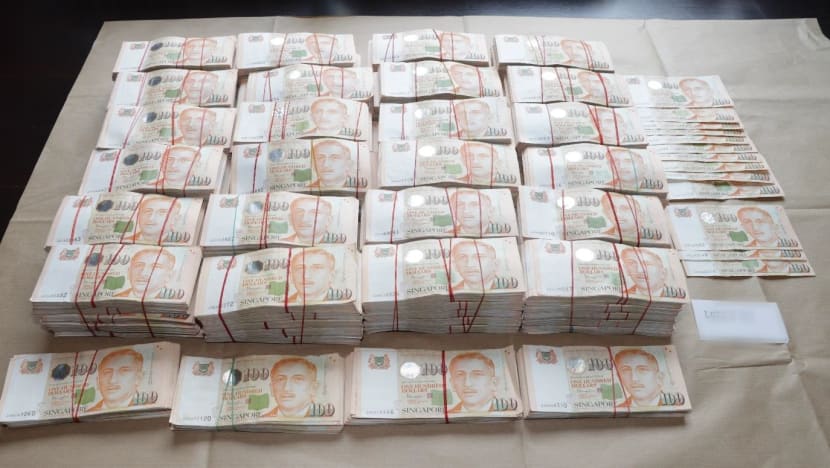 MAS is also proposing additional measures to strengthen surveillance against money laundering risks in the fast-growing single family office sector.
Meanwhile, the Urban Redevelopment Authority rolled out new rules in end-June. Among the new measures, the authority requires developers to conduct due diligence checks on home buyers based on their risk profiles. They also have to be checked against lists of terrorists, terrorist entities and designated individuals.
Mr Athreya H D, financial services partner at audit and advisory firm Mazars, said that given how crimes are constantly evolving, the Singapore government has been working to ensure that adequate controls are in place and its policies are updated.
"So while money laundering is picking up, so is the government trying to stay abreast of the evolving regulatory requirements to be one step ahead," he told CNA.
But more can be done, he said. 
Mr Athreya noted the public-private partnerships like the COSMIC platform, and said that more stringent rules can be extended beyond the financial industry to other sectors, such as high-end retailers.
"Generally, high cash-value transactions in luxury goods are a common way people try to launder money because these transactions involve cash and also don't involve a lot of due diligence checks," said Mr Athreya.
Retailers of luxury goods can be required to step up their due diligence by implementing certain limits when high-value transactions are carried out in cash. Retailers can also be asked to note down the details of these customers.
"(These details) can eventually feed back into a database to identify customers and ... patterns in financial crimes," Mr Athreya said.
For the real estate sector, the introduction of fresh regulations suggests that authorities are working to close the gap, he said.
Further stringent checks, such as determining a customer's source of funds and verifying the "real beneficiary" of the transaction, should be enforced before a transaction is carried out, said Mr Athreya.
WHAT ARE THE PENALTIES?
Those convicted of money laundering can be jailed for up to 10 years, fined up to S$500,000, or both.
On items that are seized, experts said these would initially be kept as evidence.
At the end of a criminal prosecution, the court will determine whether the goods seized will be forfeited to the state, returned to the people from whom they were seized, or returned to specific victims if they can be traced, said Mr Wee.