Singapore reports first local linked case of monkeypox; total of 15 infections confirmed since June
The 54-year-old man had no recent travel history and is a contact of a 33-year-old man known as Case 13.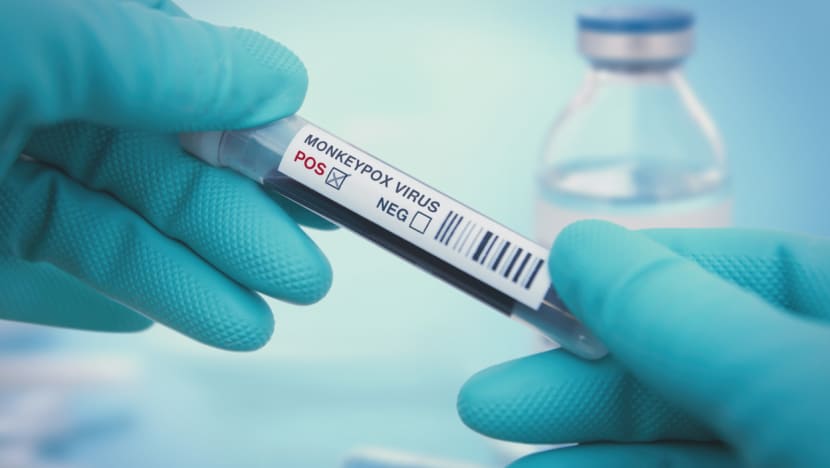 SINGAPORE: Singapore on Friday (Aug 5) reported two new cases of monkeypox, including its first local linked case - a contact of a man whose infection was confirmed earlier this week. 
The 54-year-old man had no recent travel history, said the Ministry of Health (MOH) in an update on its website.
He tested positive on Friday and is a contact of a 33-year-old man known as Case 13.
The other case that was confirmed on Friday is a 25-year-old man. He had no recent travel history and his infection is classified as local unlinked, said MOH. 
The two new cases bring the total number of infections in the country since June to 15.
Of the 15 cases, five are imported while 10 are local. 
According to the Health Ministry, monkeypox is a viral disease that is caused by infection with the monkeypox virus.
It is typically a self-limiting illness that presents with fever and rash. However, serious complications or death can occur in some individuals.
Those infected usually experience fever, headache, muscle ache, backache, swollen lymph nodes, chills and lethargy. 
As the disease progresses, infected persons develop a rash, often starting from the face before spreading to other parts of the body, including the palms and soles.
Symptoms may appear from five to 21 days following infection. These individuals are generally infectious from onset of fever until the skin lesions have scabbed over, said MOH. 
From Aug 1, monkeypox cases assessed by public hospitals to be clinically stable will be transferred to a dedicated isolation facility.
For close contacts of monkeypox cases, the quarantine period will be adjusted to 14 days, followed by seven days of monitoring for symptoms via regular phone calls, said MOH. 
According to the ask.gov.sg website, those on phone surveillance can leave their home as long as they are well. They should contact an MOH duty officer if they are unwell.