More generation capacity needed to meet Singapore's growing electricity demand: Tan See Leng
This comes as Singapore has made new investments in energy-intensive sectors such as advanced manufacturing and data centres.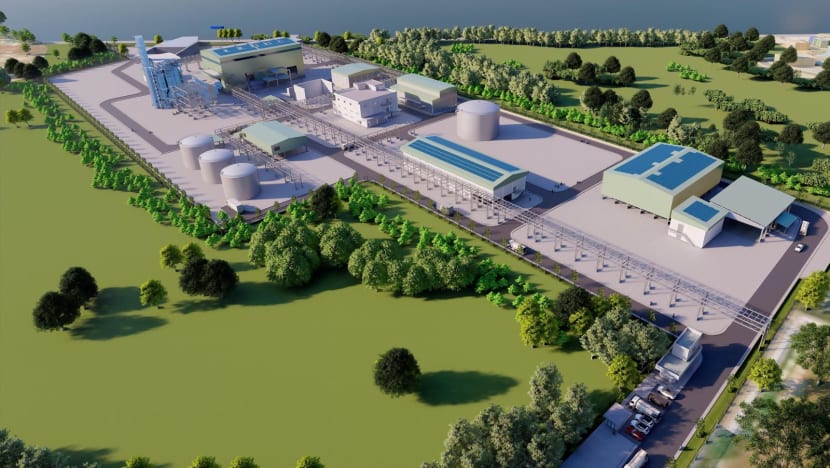 SINGAPORE: Singapore will need more generation capacity to meet the growing demand for electricity, said Second Minister for Trade and Industry Tan See Leng on Wednesday (Jul 19). 
There is also a need to replace retiring generating units, he added in his speech at Keppel's groundbreaking ceremony for Singapore's first hydrogen-ready power plant on Jurong Island.
Dr Tan, who is also Manpower Minister, explained that this is largely due to new investments in energy-intensive sectors such as advanced manufacturing and data centres.
INVESTMENTS IN ENERGY-INTENSIVE SECTORS
"Singapore's power system has been in an overcapacity situation over the last decade. This was due to the over-bullish investments by generation companies," he said. 
"Over the years, as electricity demand has grown and older generation plants have retired, our reserve margin has come down. 
"By 2025, it will reach our required reserve margin of 27 per cent, which is the margin needed to ensure grid reliability given our current portfolio of generation sources."
The minimum required reserve margin is based on the reliability standard of three loss of load hours per year, he said.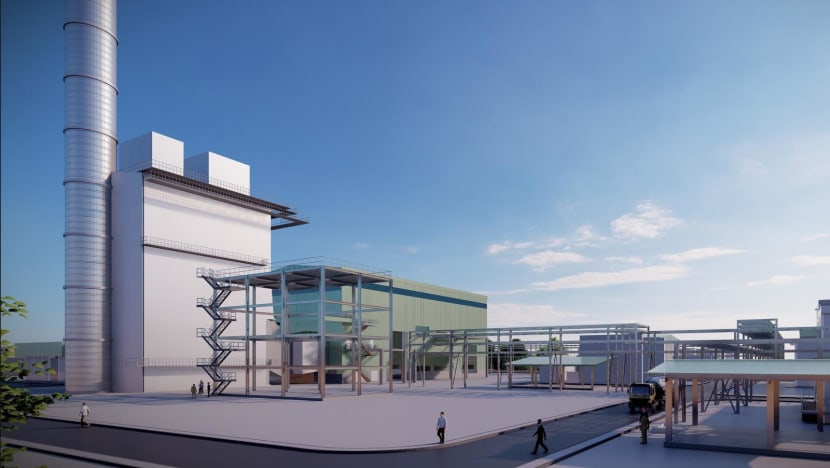 The Keppel Sakra Cogen Plant, which will be located in the Sakra sector of Jurong Island, is expected to be completed in the first half of 2026. 
It will produce up to 600 megawatts of electricity, or about 8 per cent of the country's peak electricity demand in 2022.
"As electricity demand will continue to increase, we will need more generation capacity while ensuring that the power sector transitions to a net-zero future," said Mr Ngiam Shih Chun, chief executive of the Energy Market Authority.
"The hydrogen-ready Keppel Sakra Cogen Plant is a good example of the infrastructure we need, and we encourage other generation companies to make similar investments."
TRANSITION TO NET-ZERO EMISSIONS BY 2050
The advanced combined cycle gas turbine plant is part of the nation's push to develop hydrogen to help accelerate the transition to net-zero emissions by 2050. 
Keppel said the plant, operating initially on natural gas as a primary fuel, will be more energy efficient than other plants in Singapore.
It is designed to be able to co-fire with 30 per cent hydrogen content and has the capability of shifting to run entirely on hydrogen, in line with the decarbonisation of the country's power sector.
The plant would be able to produce steam for use in industrial processes for energy and chemicals customers on Jurong Island.
It is expected to save up to 220,000 tonnes of carbon dioxide per year compared to Singapore's average operating efficiency for equivalent power generated. This translates to taking about 47,000 cars off the road each year.
The plant is "a decisive step by Keppel to invest in best-in-class power generation technology and to pivot to low-carbon solutions for power generation in good time", said Ms Cindy Lim, chief executive officer of Keppel's Infrastructure Division.
"To this end, Keppel is also working with international partners on low-carbon hydrogen, and hydrogen-derived fuels such as green ammonia, to support the decarbonisation of the energy and chemical industries as well as the maritime and aviation sectors."