New displays that offer commuters more information to be installed at more than 300 bus stops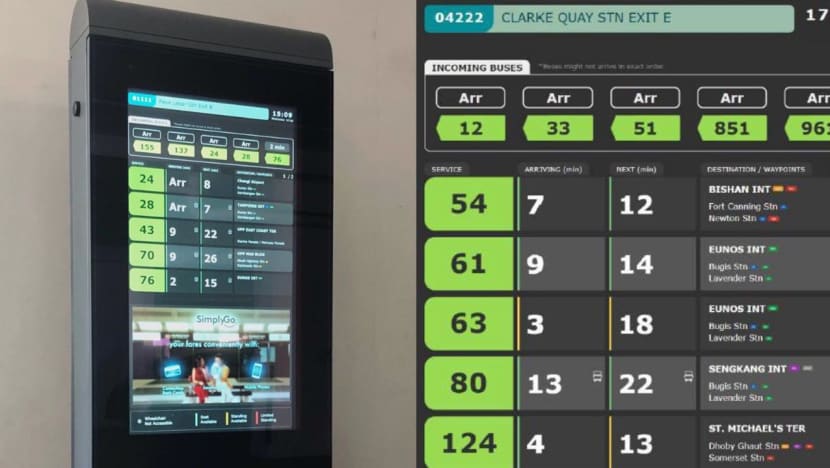 SINGAPORE: Commuters at more than 300 bus stops will have access to more information about their trips via new display systems that will be installed progressively over the next two years, the Land Transport Authority (LTA) said on Wednesday (Sep 1).
The new passenger information display systems are an improved version with vibrant graphics and bigger fonts, said LTA, providing commuters with information that allow them to better plan their journeys. 
ENHANCED DISPLAY SYSTEMS
Like the existing LED displays, the new panels will also show details on "Incoming Buses", informing commuters when the next buses are arriving.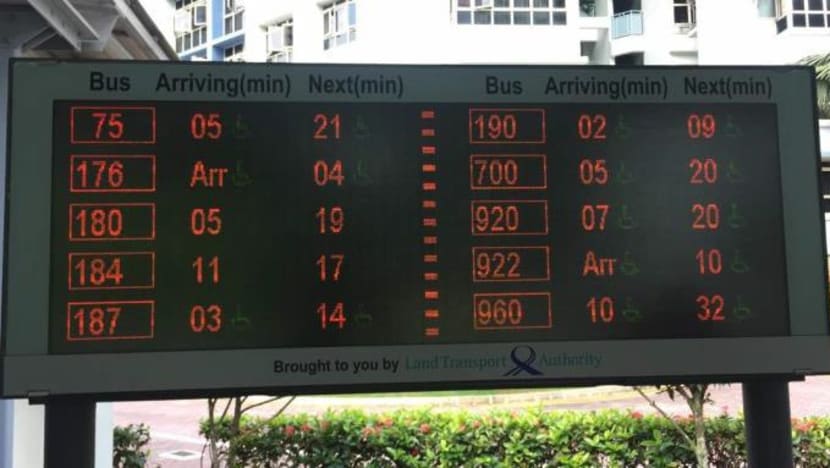 The "Quickest Way To" panel informs commuters on the bus services to take to popular destinations nearby, in the shortest time possible.

The bus arrival times are also sorted according to services. The "Bus Arrivals by Service" panel displays information on when the next two buses of each service will arrive. 
"It also indicates the destination and points of interest along the route, such as MRT stations and hospitals," LTA said.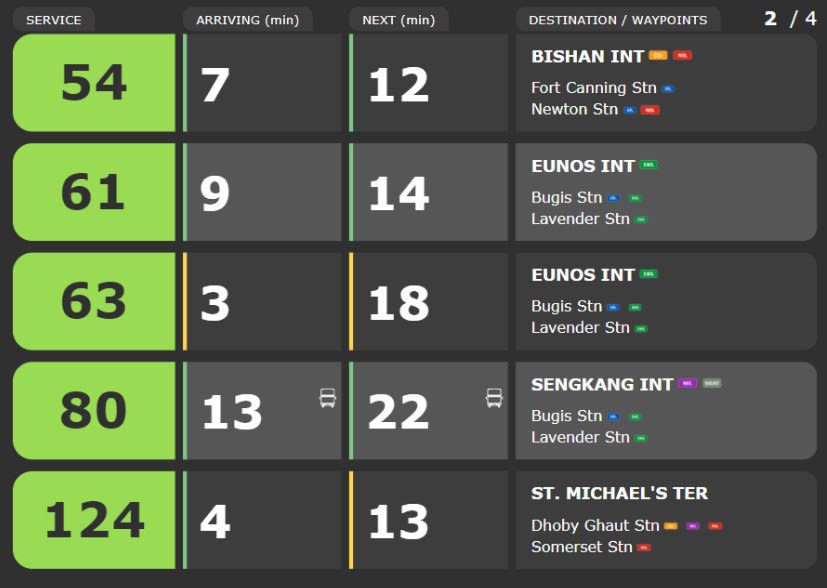 Travel advisories such as information on changes to bus services, rail disruptions or planned maintenance works on the MRT network will be displayed on the "Messages" panel, said LTA. 

According to LTA, five panels will be progressively installed at some bus stops this month - along Bedok Reservoir Road, Jalan Eunos, Paya Lebar Road, Serangoon Road and Sims Avenue.

"Installations (will be) carried out at more bus stops from November 2021," LTA added.