Where are the legal boundaries for OnlyFans content creators - and people who view their videos?
SINGAPORE: In December, OnlyFans creator Titus Low Kaide was charged with posting obscene material on the online platform.
The 22-year-old was accused of uploading 32 explicit photographs and 29 videos to the online platform, and of failing to comply with an order that prohibited him from accessing his OnlyFans account.
If found guilty of transmitting obscene material, Low faces a jail term of up to three months and a fine. He faces another six months' jail if convicted of failing to comply with the order.
After Low was charged, some asked – is it illegal to upload adult content on OnlyFans? What about subscribers who access such content?
Lawyers CNA spoke to said subscribing to creators and consuming content on OnlyFans is not an offence. But making obscene content and uploading it is. 
Under Section 292 of the Penal Code, it is an offence to transmit obscene material electronically in Singapore, said Ms Tania Chin, a partner at law firm Withers KhattarWong. It is also an offence under the Films Act to distribute or have an obscene film in your possession for the purposes of distributing it to others. 
But what constitutes obscene material? Despite having gained popularity for the sexually explicit content available on the platform, there is a wide range of content on OnlyFans, and many celebrities have their own account. 
Under Singapore law, "obscene" material includes anything that "has the tendency to deprave and corrupt the minds" of people who are likely to read, see or hear these materials, said Mr Tang Shangwei, a partner in white-collar and enforcement practice at WongPartnership LLP. 
In deciding whether the material is obscene, the Singapore courts ask two questions: Who is likely to have access to view the material, and whether the material would "deprave and corrupt" them, he added. 
"In general and from the viewpoint of OnlyFans' subscribers, videos, photographs and/or audio recordings that depict explicit sexual activity to arouse sexual excitement would in all likelihood be considered as 'obscene'," said Mr Tang. 
"This is because pornography is considered as an aggravated form of obscenity."
However, what constitutes obscene material also "changes with the times", said criminal lawyer Adrian Wee. 
"Context is everything. There are works of art hundreds of years old, which depict naked women. And no one would seriously say that that is obscene," he told CNA. 
"But the same image in a different context may well be. So what is obscene is really contextual and with reference to the societal values or norms of that day." 
HOW ONLYFANS WORKS
OnlyFans is a British-run platform where creators can share photos and videos, and subscribers can access this content for a fee. 
OnlyFans requires users to be at least 18 years old, and permitted by the laws of where they are located to join the platform and view content on it. The platform also has an acceptable use policy, which prohibits creators from publishing illegal content, or content that promotes drugs, incest, bestiality or sexual assault.
Revenge porn or content that includes or refers to those under 18 is also not allowed. Members of the public can report suspected violations of the terms of service to the platform. 
In August 2021, the platform announced that it would ban sexually explicit content from October that year, but reversed its decision about a week later. 
OnlyFans is not banned in Singapore.
Earlier this month, Nominated MP Dr Shahirah Abdullah filed a parliamentary question asking if the Government would consider banning the platform. 
In a written reply last Wednesday (Jan 13), Minister for Communications and Information Josephine Teo said it is not realistic for Singapore to block all obscene content online.
"Not all content posted on OnlyFans is objectionable, but we must ensure that such content creation platforms do not expose Singaporeans to the risk of exploitation and abuse, especially our youth," said Mrs Teo. 
The Government will take regulatory action "where appropriate", she added. 
"Realistically, however, it will not be possible to block all objectionable or obscene content on the Internet. That is why we must look beyond banning and take a holistic approach to deal with such content."
SUBSCRIPTION MODEL
Does OnlyFans' paid subscription model where viewers pay to consume content uploaded by creators make any difference in the eyes of the law? 
It typically makes no difference for subscribers who only view the content, but it is an offence for creators of obscene material to profit off the sale of it, said lawyers.
This is because the viewing of obscene material itself is not an offence, although the making, keeping, distributing and selling of it is, said Withers KhattarWong's Ms Chin. 
"Subscribing to OnlyFans in Singapore is not an offence, as there is also non-obscene material such as travel, fashion, and fitness coaching, amongst others," said Ms Chin. 
But if subscribers save, take screen captures of, or download obscene material from OnlyFans, they could potentially be breaching Section 30 of the Films Act for being in possession of obscene material, lawyers said. 
For creators, it is an offence to profit off the sale of obscene material, even if viewers are paying to consume this material, they stressed. 
The sale of obscene materials by electronic means is illegal in Singapore regardless of whether it is restricted to paid subscribers, a closed group of like-minded individuals, or even only between friends, said WongPartnership's Mr Tang. 
For example, in the recent "SG Nasi Lemak" Telegram chat group case, the administrators were convicted after circulating nude photographs and pornographic materials within the group, he noted. 
In the eyes of the law, the fact that OnlyFans is a paid platform where there is commercial gain for the creator may be considered a "potential aggravating factor" when the courts are deciding on the sentence to be imposed, he added.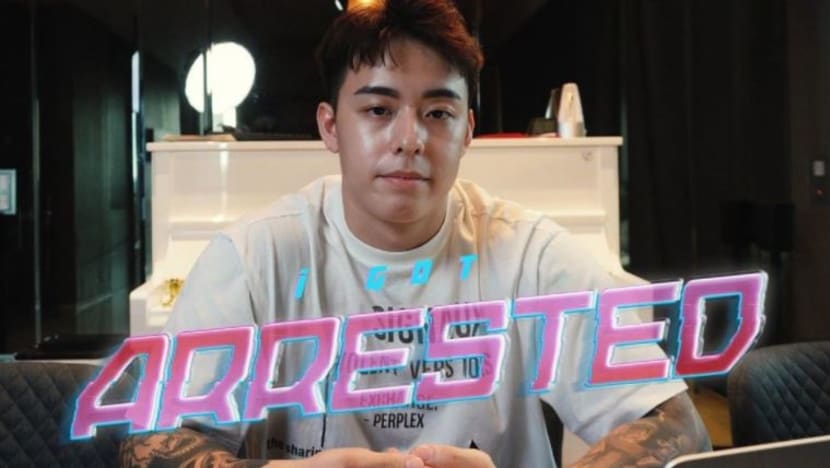 "CONSENT IS NOT A DEFENCE"
For creators in Singapore who post on OnlyFans, if their content is not obscene, there is "generally no issue" of legality, said Ms Victoria Tay, an associate at IRB Law.
"There are no laws in Singapore prohibiting general content creation and dissemination. However, content creators should be mindful to ensure that their content does not breach any intellectual property or copyright laws, or personal data protection laws," said Ms Tay. 
"Users should also be careful that the content they create, upload or share do not contravene racial and religious laws or are otherwise insulting and defamatory." 
Materials that are "objectionable" include pictures, photographs or audio recordings depicting sex, horror, crime, cruelty, violence or the consumption of drugs and other intoxicating substances, said Mr Tang. 
The making of, sale and distribution of such materials can constitute a criminal offence, he added. 
The consenting relationship between a subscriber and a creator who uploads photos or videos of themselves is also not considered a defence, lawyers said. 
"The legislative intent behind why consent is not a defence is not clear. In our view, it is likely to be to uphold public morality," said senior associate at IRB Law Lydia Lee. 
"This may go to show the lawmakers' view that, even if obscene material were provided and obtained with consent, the act of transmitting obscene content still offends public morality."
Just like how it is illegal for the sale of pornographic DVDs from a "willing seller" to a "willing buyer", the fact that there is consent from both the OnlyFans' creator and subscriber is not a defence to an offence involving the profiting from the transmission of obscene materials, said Mr Tang. 
"The law seeks to deter the commercial exploitation of the sale of pornographic or obscene materials and to protect the minds of the members of the public who may be tempted to purchase and expose themselves to the corrupting influence of such obscene or objectionable materials," he added. 
Although it is "understandable" that creators on OnlyFans seek content that is edgy and provocative that would generate interest and attract paid viewership, this must be balanced against the risk that they would be exposed to if their content is in breach of the law, said Mr Tang. 
"The fact that the content is on the Internet, is easily uploaded and/or created, or available only to paid viewers, does not change the application of laws of the countries in which the content can be accessed," he said. 
"More importantly, the laws continue to apply regardless of the ease by which such materials can be created, uploaded or are accessible," he added, urging creators to be aware of the laws and regulations, and sensitive to controversial issues like race, religion and gender.