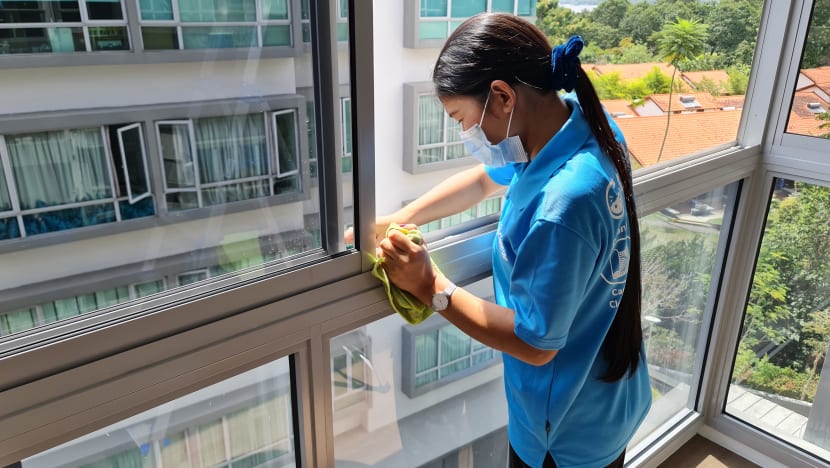 SINGAPORE: Late last year, Mr Marcus Lim called up four cleaning companies to ask about part-time housekeeping services. Only two got back to him.
The 38-year-old wanted someone to come in fortnightly to help clean his flat, but the firms told him they did not have the manpower. They would only take the job if he needed weekly cleaning. 
"I don't know what that means. I think they wanted regular clients," he said. 
Mr Lim, who works in the media industry, said he then "tapped into the 'auntie network'" and managed to hire a Singaporean woman who would clean his house twice a month.
Demand for home cleaning services has gone up, with firms reporting a 20 to 50 per cent increase since the COVID-19 pandemic started.
Cleaning company Nimbus has seen a "close to 50 per cent surge", largely driven by remote working and more people staying home, said founder and CEO Daniel Thong.
The company has a subsidiary, Rooma, that offers on-demand housekeeping and part-time cleaning services.
HOUSEHOLD SERVICES SCHEME
Another firm, Ministry of Clean, has seen a more modest 20 per cent increase in demand for home cleaning services.
Some of the demand comes from post move-out cleaning as foreign workers leave Singapore, or ad hoc cleaning while families wait for maids that they've hired to arrive, said director Rio Goh.
Due to border restrictions, the arrival of migrant domestic workers has been delayed for many families here.
Demand is also rising for disinfection services, including self-disinfecting coating services for homes, the firm said.
Both Nimbus and Ministry of Clean are under the Household Services Scheme. The Manpower Ministry (MOM) formalised the scheme on Sep 1 and made it permanent. 
The scheme was launched as a pilot in 2017 with 15 companies. Currently, there are 76 participating companies providing household cleaning services to more than 10,000 households, MOM said. 
"The increased participation numbers, as well as feedback from the companies and their customers, have shown that the scheme is useful in supporting the demand for part-time household services," the ministry added.
These companies are allowed to hire female workers from India, Myanmar, Sri Lanka, and Thailand, in addition to the existing approved countries or regions for the services sector. Cambodia will be added on Wednesday to the list of approved countries. 
Household Services Scheme companies can also apply for additional work permits to hire more workers.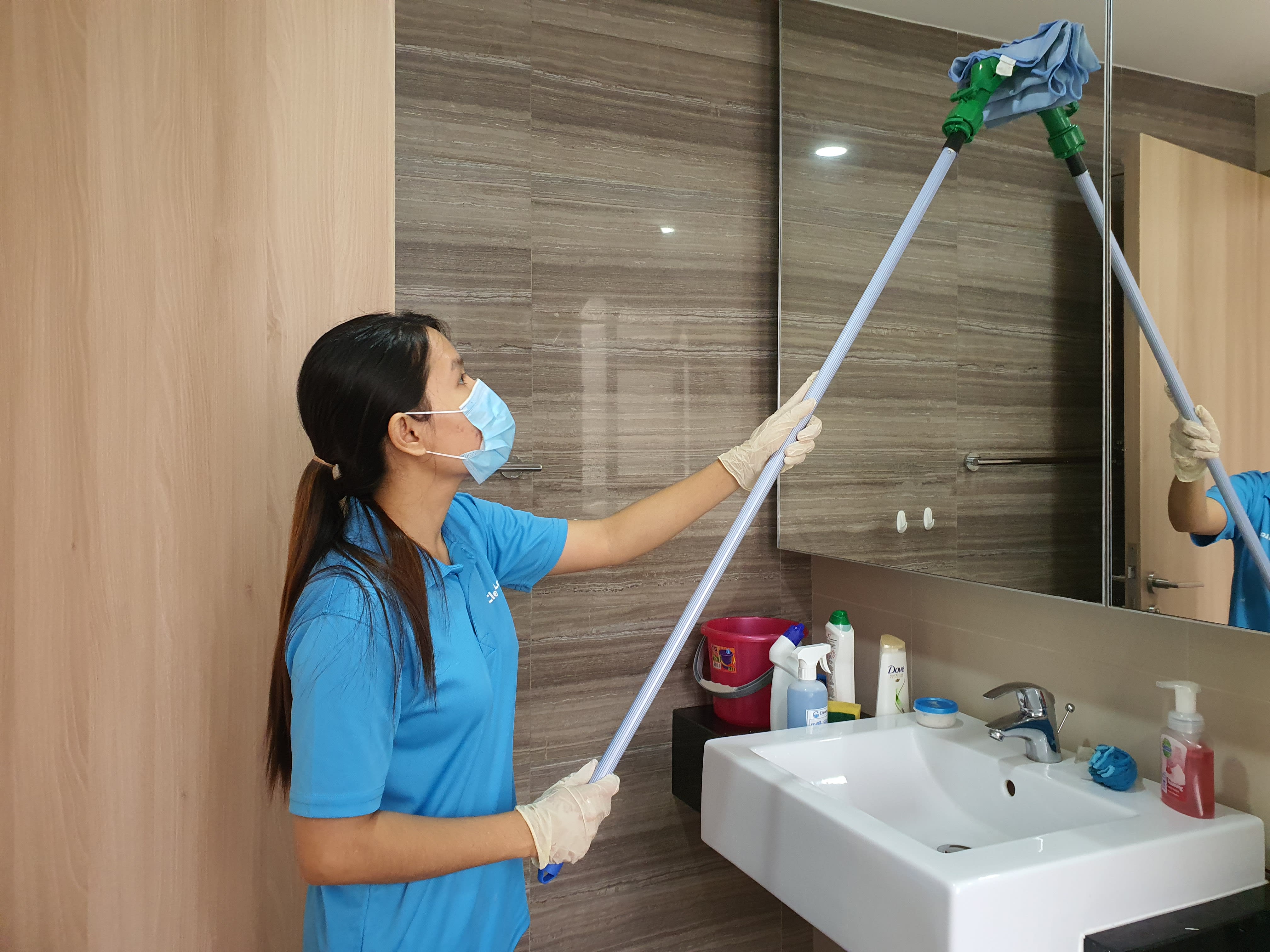 WORKERS FROM CAMBODIA
Companies CNA spoke to hired workers from a range of countries including Singapore, Malaysia, China, Myanmar, India and Sri Lanka.
One firm, Clean Lab, said it plans to source for potential candidates from Cambodia.
"The border restriction has definitely affected our hiring. And we can't bring in additional manpower from Myanmar or India," said Mr Kelvin Chang, Clean Lab's business development manager.
Mr Chang said his company has also seen a 50 per cent increase in demand. Many use their services when they cannot hire or do not see the need for a live-in domestic helper. 
Some clients in smaller apartments do not have the space to hire a live-in maid, and some engaged their services because their maid returned home. 
"Some engaged us as they had previously hired a live-in maid to take care of their grandparents/aged parents who had passed on. And with that, they do not require a live-in maid," he said. 
In addition, Household Services Scheme companies will be allowed to provide a wider range of services, such as grocery shopping, car-washing and pet-sitting, said MOM. 
"MOM will continue to monitor demand from households and assess if the scope of services can be further expanded in the future," the ministry said.