Singapore's PM Lee 'finally COVID free' after testing positive again 6 days ago due to rebound
Prime Minister Lee Hsien Loong had tested positive again on Jun 1 due to a "COVID rebound".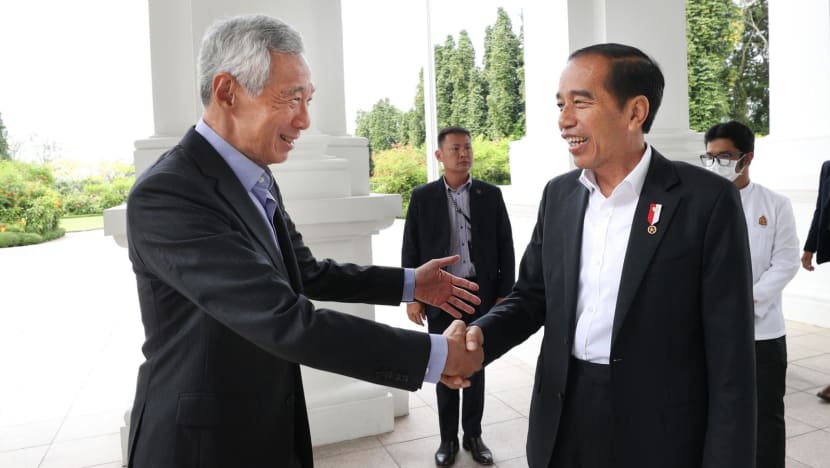 SINGAPORE: Singapore's Prime Minister Lee Hsien Loong said on Wednesday (Jun 7) he is "finally COVID free", six days after testing positive again for the disease.
Mr Lee first tested positive for COVID-19 on May 22. He said on May 28 that he was COVID-19 negative and would return to work, before testing positive again on Jun 1 due to a "COVID rebound".
"Delighted to be finally COVID free so I could catch up with Indonesian President Joko Widodo and his wife Ibu Iriana, over a chicken rice lunch today – one of the president's favourite local delights in Singapore," said Mr Lee in a Facebook post on Wednesday. 
Mr Widodo is in Singapore to speak at the Ecosperity conference, an annual event on sustainable development organised by Temasek. 
The Prime Minister, who is 71, said on Jun 1 that his doctors had advised him to isolate himself until he tests negative. The doctors said his positive test six days ago was due to a "COVID rebound, which happens in 5 to 10 per cent of cases".
COVID REBOUND
Mr Lee tested positive for the disease for the first time on May 22 following his visits to South Africa and Kenya. 
He was prescribed the antiviral medication Paxlovid because of his age, and his most recent vaccine booster was in November.
The US Centers for Disease Control and Prevention (CDC) issued a health advisory in May last year about the potential for the recurrence of COVID-19, or COVID rebound.
It said a brief return of symptoms may be part of the "natural history" of COVID-19 in some people, independent of treatment with Paxlovid and regardless of vaccination status.
A COVID rebound has been reported to occur between two and eight days after initial recovery and is characterised by a recurrence of symptoms or a new positive viral test after having tested negative, added the CDC.
Listen: How do you tell if you have a COVID rebound? On this episode of Health Matters: