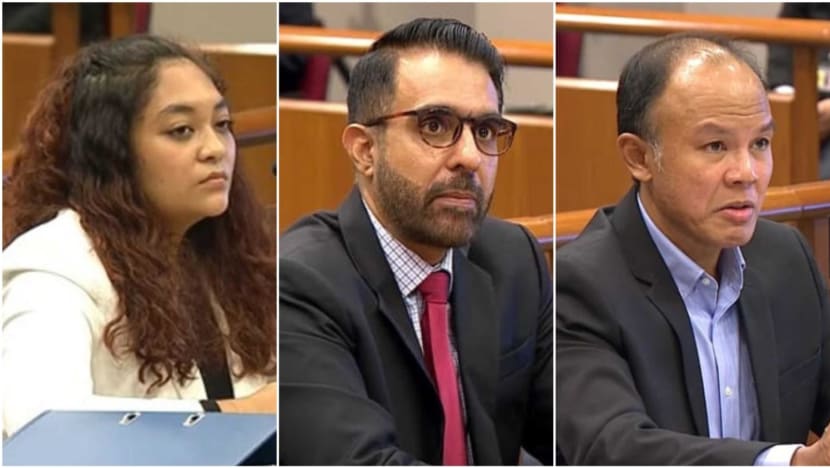 SINGAPORE: A correction direction has been issued to alternative news source Wake Up, Singapore over its social media posts on the Committee of Privileges' (COP) recommendation that Workers' Party (WP) leaders Pritam Singh and Faisal Manap be referred to the public prosecutor.
The direction, issued on Saturday (Feb 12) under the Protection from Online Falsehoods and Manipulation Act (POFMA), relates to the platform's Facebook and Instagram posts dated Feb 10.
It requires Wake Up, Singapore to put up a correction notice alongside their posts.
"The posts falsely convey that the Committee of Privileges recommended that Mr Pritam Singh and Mr Muhamad Faisal Bin Abdul Manap be referred for criminal proceedings, even though there was no finding by the Committee that they lied," a Factually article published on the Government's website said.
"This is false in various respects. The Committee expressly found that Mr Singh, Ms (Sylvia) Lim and Mr Faisal had lied in their evidence before the Committee.
"The Committee's recommendation that Mr Singh be referred to the public prosecutor was based on this finding which it made, that Mr Singh had lied on oath (which is a possible offence of perjury).
"The Committee did not recommend referring Mr Faisal Manap to the public prosecutor for lying to the Committee. The Committee recommended referring Mr Faisal for repeatedly refusing to answer relevant questions put to him by the Committee."
Minister in the Prime Minister's Office and Leader of the House Indranee Rajah had instructed the POFMA Office to issue the correction direction.
Wake Up, Singapore posted the required correction notices just after 6pm on Saturday.
The COP had on Thursday released its final report on the complaint made against former WP MP Raeesah Khan for lying in Parliament about a sexual assault case. It recommended that she be fined S$35,000 for telling a false anecdote in Parliament on Aug 3 and repeating it on Oct 4.
The committee also recommended that WP chief and Leader of the Opposition Pritam Singh as well as party vice-chair Faisal Manap be referred to the public prosecutor for possible criminal charges, saying it was "satisfied" that they were untruthful while testifying under oath.
"We are satisfied that Mr Singh (and to a lesser extent, Mr Faisal and Ms Lim), have been untruthful in their evidence, under oath, to this Committee. This may amount to perjury, a serious criminal offence," it said.
Parliament is expected to debate and vote on the committee's report when it sits next week.