Police raid 17 handphone shops in crackdown on SIM cards registered to fake users
The SIM cards are sold to customers who want to remain anonymous, and could have been used for crimes.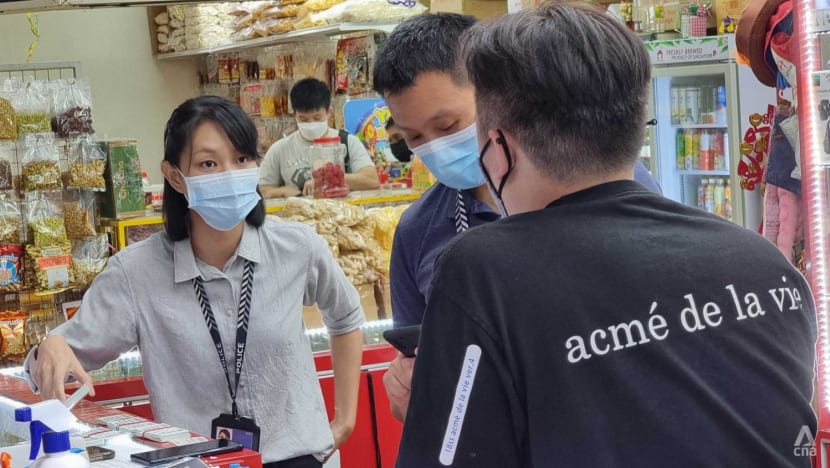 SINGAPORE: Police on Sunday (Jan 16) arrested 10 people suspected of fraudulently registering prepaid SIM cards which could have been used for crimes such as scams, unlicensed moneylending and vice.
This came after raids on 17 handphone shops by the Commercial Affairs Department in a nine-hour operation across the island.
The shops were located at Orchard, Geylang, Serangoon, Pasir Ris, Jurong West, Yishun, Woodlands, Boon Lay, Desker Road, Syed Alwi Road and Rochor Canal Road.
Reporters were present for police raids on four shops at one mall along Geylang Road. 
Police officers were seen searching the shops, checking the SIM cards and questioning the shop attendants, some of whom left with the police for further interviews.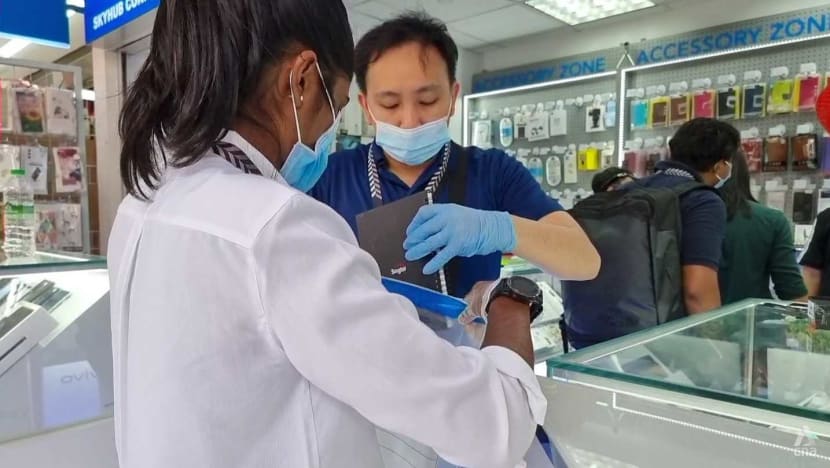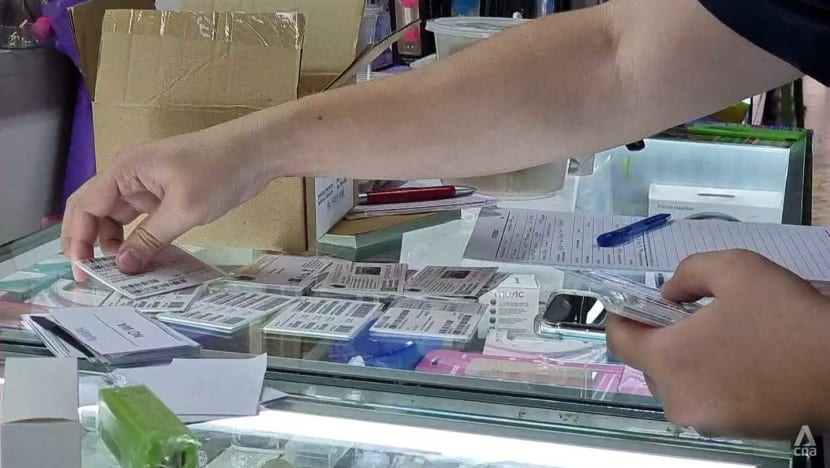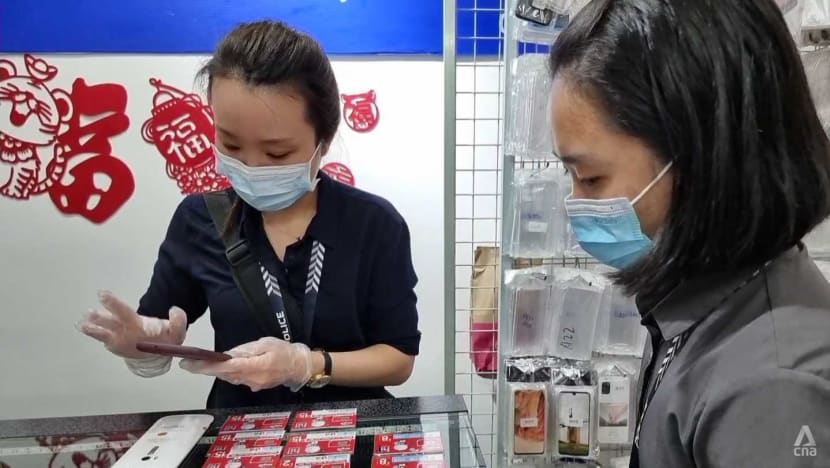 In total, nine men and one woman, aged between 31 and 56, were arrested in the islandwide raids.
They are suspected of fraudulently registering prepaid SIM cards using the particulars of unsuspecting customers or foreigners who have not entered Singapore or have left the country, police said.
"Investigations revealed that these handphone retailers had abused the computer systems holding the registration information for prepaid SIM cards."
The retailers purportedly preregistered SIM cards using the particulars of others and sold them to customers who wanted to remain anonymous.
Police said that criminals use such prepaid SIM cards for unlicensed moneylending, scams and vice, among other illicit activities.
"For example, scam syndicates have been found to perpetuate their criminal activities by using such prepaid SIM cards to contact victims and amongst themselves to evade possible detection," said police.
Another 15 men and nine women, aged between 24 and 68, are assisting with investigations.
Laptops, handphones, invoices, photocopied passports, SIM cards, printers and relevant documents were seized during the operation.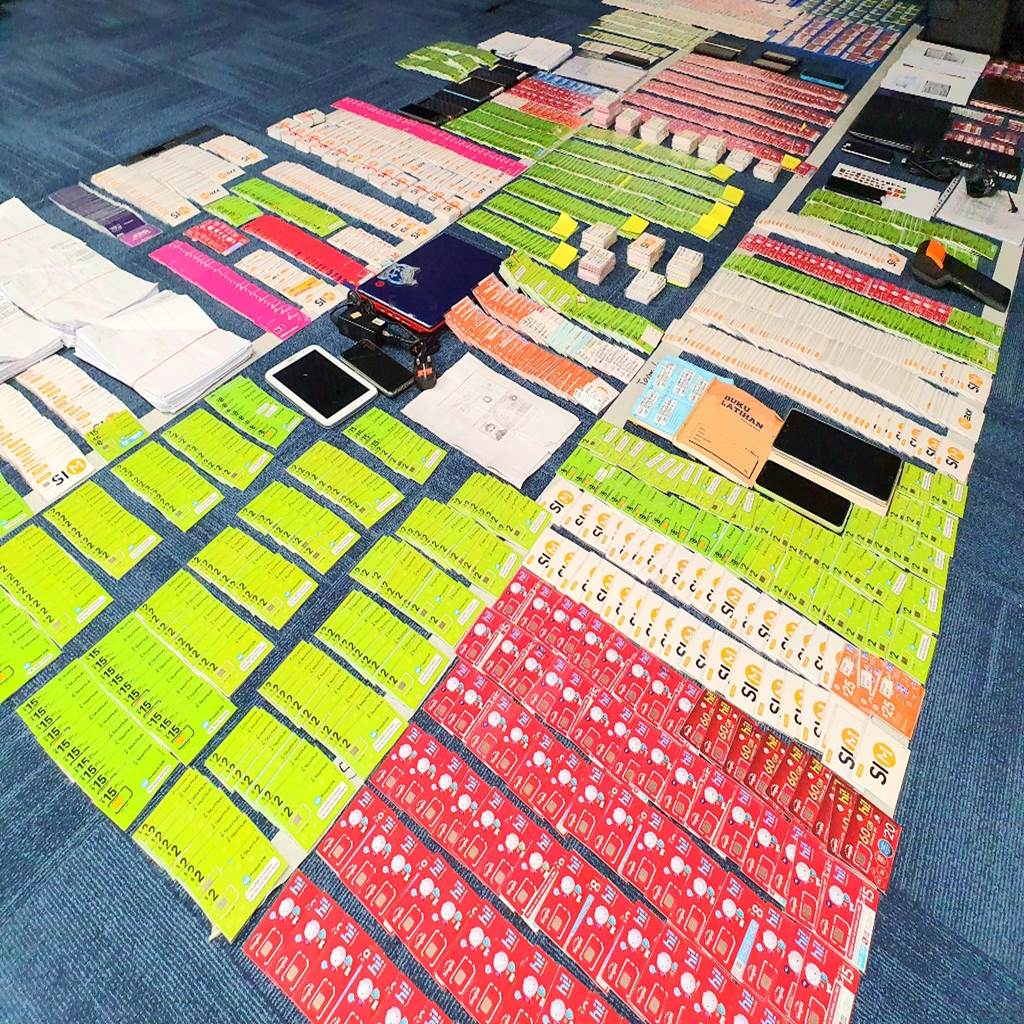 The offence of unauthorised modification of computer material under Section 5(1) of the Computer Misuse Act 1993 carries a fine of up to S$10,000, or jail of up to three years, or both.
"In this islandwide operation, the police conducted simultaneous raids targeting errant handphone shops for fraudulently registering prepaid SIM cards, which was sold to customers who wanted to remain anonymous," said Assistant Superintendent Simon Lam, who participated in the raids.
"These handphone retailers have indirectly facilitated scam syndicates, by exploiting the anonymity of these prepaid SIM cards to avoid detection. The police will spare no effort to clamp down on such errant handphone shop dealers and ensure that those involved in these illegal activities will be dealt with in accordance with the law."