Singapore President Halimah Yacob congratulates China President Xi Jinping on successful hosting of Beijing Winter Olympics
SINGAPORE: Singapore President Halimah Yacob met China President Xi Jinping on Sunday (Feb 6) in China and congratulated him on the successful hosting of the Olympic Winter Games in Beijing.
"Both leaders reaffirmed the excellent state of bilateral relations, which maintained a positive momentum amidst the COVID-19 pandemic," said Singapore's Ministry of Foreign Affairs (MFA).
Madam Halimah and Mr Xi also welcomed the signing of a Memorandum of Understanding (MOU) that will provide a framework for bilateral cooperation on giant panda conservation and research. The MOU was signed by Singapore's Ministry of Trade and Industry (MTI) and China's National Forestry and Grassland Administration (NFGA).
Under the MOU, MTI and NFGA will support the joint implementation of the ongoing Collaborative Conservation and Research of Giant Panda between Wildlife Reserves Singapore (WRS) and China Wildlife Conservation Association (CWCA).
It will also promote exchanges and knowledge sharing between relevant agencies and technical bodies on Giant Panda conservation and management.
Last August, a giant panda cub named Le Le was the first to be born in Singapore. The cub was born nine years after giant pandas Kai Kai and Jia Jia arrived in Singapore. The pair are on a 10-year loan from China that is set to end next year.
Mandai Wildlife Group said previously that it was in talks with Chinese authorities about extending Kai Kai and Jia Jia's stay in Singapore beyond 2022. Le Le is set to return to China when it reaches independence in about two years and will join the rest of China's panda breeding population.
Mdm Halimah and Mr Xi also unveiled the name of a student hostel - 知新楼, Zhixinlou - that was built in Pengshui County, Chongqing, as part of a charity project started by the Singaporean community in China. This was in conjunction with the 30th anniversary of Singapore-China diplomatic relations in 2020. 
Zhixinlou, the hostel's name, connotes understanding and learning more about Singapore, while projecting the aspiration for students to gain new knowledge. The four-storey hostel can house more than 100 students, and provides disadvantaged students with a more conducive learning environment.
The Singapore President noted the hostel "symbolised the strong friendship" between the people of Singapore and China and the "importance that both countries attached to education".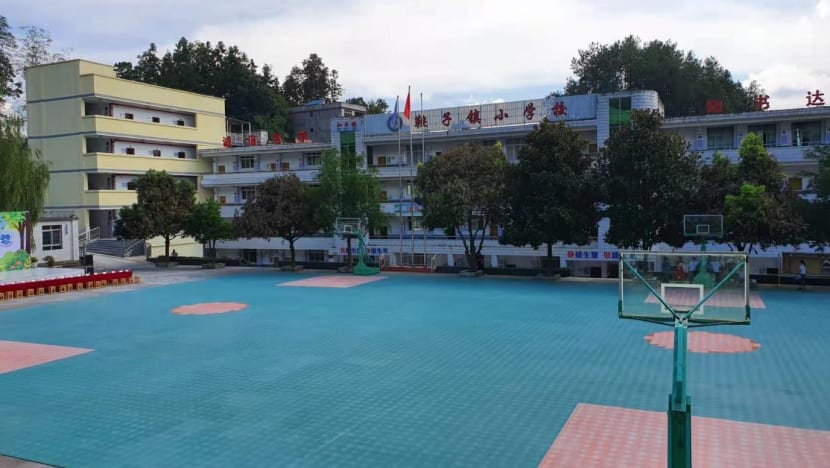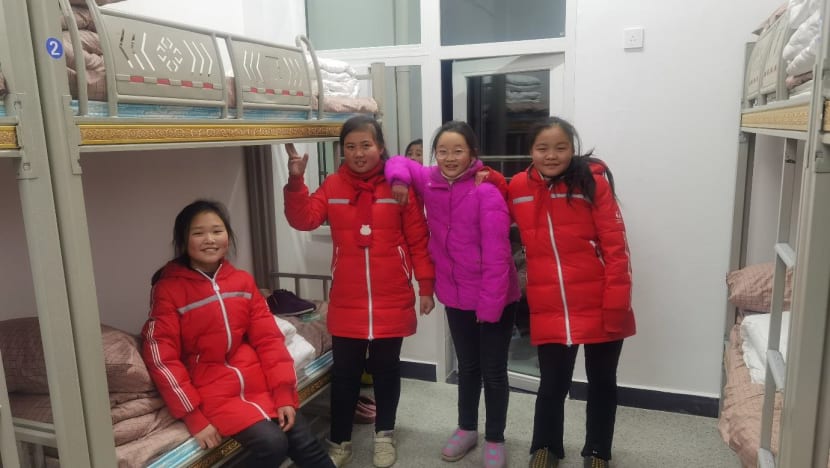 "President Halimah and President Xi agreed that both countries should work closely to continually upgrade bilateral relations," said MFA.
"They affirmed that Singapore and China should step up collaboration in existing areas of cooperation."
This included three government-to-government projects in Suzhou, Tianjin and Chongqing, which were "progressing well", added MFA.
"They also discussed the importance of strengthening people-to-people ties, and looked forward to the full resumption of air connectivity and people-to-people exchanges when conditions permitted," the ministry said.
Mdm Halimah and Mr Xi also welcomed greater cooperation in new areas such as digital economy, the green economy and smart cities.
"On behalf of the people of Singapore, President Halimah also conveyed Lunar New Year greetings to President Xi and the people of China," said MFA.
On Saturday, Mdm Halimah held a bilateral meeting with China's Premier Li Keqiang. They affirmed the strong ties between Singapore and China and welcomed the "good momentum" in economic cooperation.
Mr Xi has held meetings with the leaders of Serbia, Egypt, Kazakhstan, Uzbekistan and Turkmenistan, who were in China for the opening of the Winter Olympics. Other foreign dignitaries and leaders who were due to attend the Olympics include Saudi Arabia's Crown Prince Mohammed Salman and the presidents of Kyrgyzstan and Tajikistan.