Prime mover driver's death at Keppel Terminal is 3rd workplace fatality in a month
The Ministry of Manpower (MOM) calls on all employers and employees to not "take their eyes off the ball".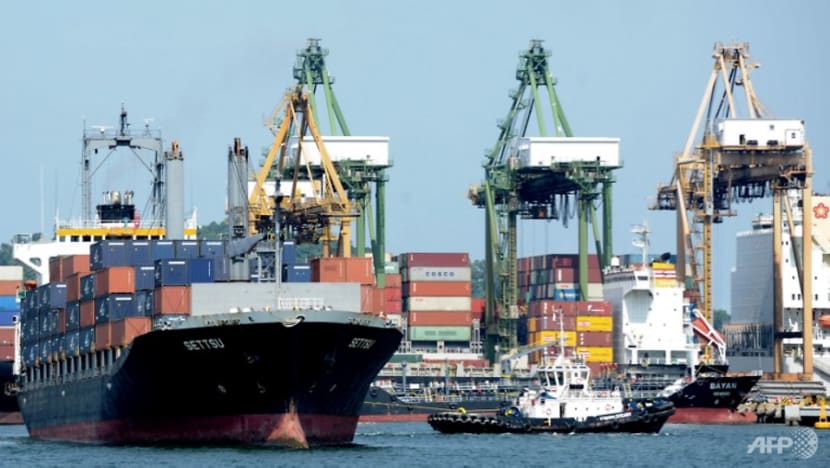 SINGAPORE: The death of a prime mover driver after his truck fell into the sea at Keppel Terminal on Tuesday (Jan 31) marks the third workplace fatality in January 2023, said the Ministry of Manpower (MOM) on Wednesday.
Responding to CNA's queries on the incident, MOM in a statement urged "all employers and employees not to take their eyes off the ball but keep doing all they can to prioritise workplace safety".
The ministry identified the driver as a 44-year-old Malaysian employed by logistics company Handling System.
He was behind the wheel of a prime mover attached to a trailer loaded with two 20ft containers.
His vehicle swerved over the edge of a berth, decoupled from the trailer and fell into the sea, MOM said. His body was recovered later that day from a depth of 14m.
"For companies whose key activities include extensive use of transport or goods vehicles, a Workplace Traffic Management Plan should be established and communicated to all levels of staff, contractors and vendors," MOM said on Wednesday.
"Additionally, companies need to ensure that workplace traffic safety rules, training programmes and safe work procedures are followed by all workers."
PUMP ATTENDANT DEATH
The first workplace fatality reported in 2023 was that of a worker who fell four storeys on Jan 12 while painting a condominium block in Bedok.
On Wednesday, MOM revealed a second workplace fatality in January, involving a 66-year-old Singaporean pump attendant.
At about 1.16am on Jan 19, at a petrol station along 61 Sengkang East Road, the man was knocked down by a car exiting a pump island, said MOM.
The impact caused the attendant to fall and hit his head on the ground. He was taken to Sengkang General Hospital, where he eventually succumbed to his injuries on Jan 23.
"We urge all road users, including drivers and pedestrians, to be vigilant when using shared spaces. Do keep a look out for others as well as potential hazards," said MOM.
The ministry said it was investigating both accidents and had not yet uncovered any serious workplace safety and health lapses that would warrant a stop-work order.
"Nevertheless, we have instructed both (work site) occupiers to appoint a workplace safety and health auditor to conduct a thorough audit," it added.
In September last year, MOM introduced a six-month heightened safety period with tightened measures to increase penalties and improve accountability from company management.
It led to the number of fatalities going down from an average of 4.5 per month in the first eight months of 2022, to 2.5 per month from September to December.
Still, "all parties must continue to stay vigilant to reduce the number of workplace fatalities and save lives", said MOM on Wednesday.
Who's responsible for workplace safety?