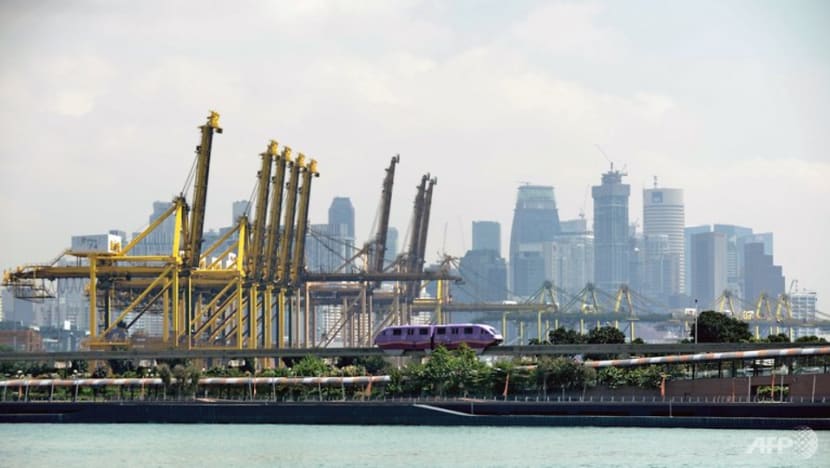 SINGAPORE: A driver of a prime mover died on Tuesday (Jan 31) after his vehicle fell into the sea at a berth at Keppel Terminal, the Maritime and Port Authority of Singapore (MPA) said.
In a statement, the authority said they were alerted to the incident at about 2am on Tuesday. A patrol craft was deployed immediately to set up a cordon to assist in recovery operations.
"The body of the driver was recovered from the prime mover by the Singapore Civil Defence Force (SCDF)," said MPA.
He was pronounced dead at the scene by SCDF paramedics.
"There is no impact on traffic movement in our port waters," said MPA. "Investigations are ongoing."
Replying to CNA's queries, the SCDF said they received a call for assistance at about 1.45am.
Upon arrival at Keppel Terminal, a trailer could be seen at the edge of a shipping berth. The prime mover - which was attached to the trailer - had fallen into the sea and was fully submerged.
Port operator PSA helped secure the trailer to prevent it from moving, before SCDF divers were deployed to conduct an underwater search.
The divers retrieved a body from the cabin of the prime mover, which was at a depth of 14m, said SCDF.
The police have also identified the victim as a 44-year-old man. They do not suspect foul play.
A spokesperson for PSA Singapore told TODAY that the man's body was recovered at 4.30am. He was employed by one of its contractors.
"PSA extends our heartfelt condolences to the deceased's family and, together with his employer (PSA's contractor), we will render support and assistance to them," said the spokesperson.
CNA has contacted the Ministry of Manpower for more information.
You may also be interested in: