'Concerning' trend of radicalised youth in Singapore; 9 dealt with under ISA since 2015: Shanmugam
In the latest case, an 18-year-old student was detained under the Internal Security Act after he intended to carry out attacks in Singapore.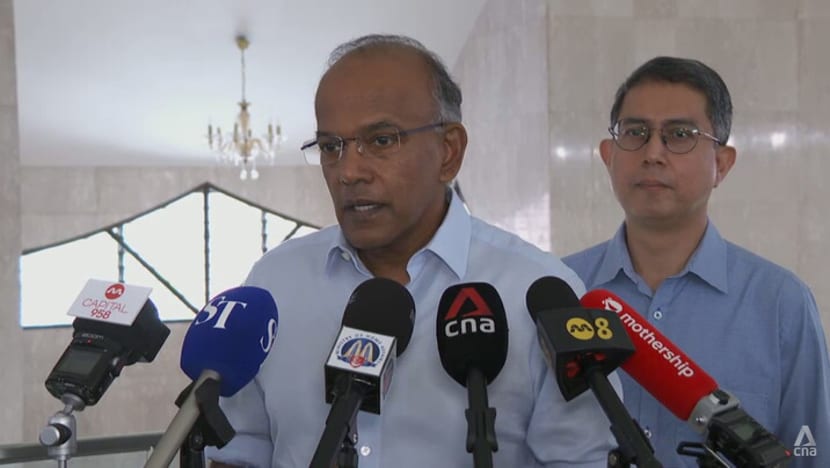 SINGAPORE: Singapore has dealt with nine radicalised youths under the Internal Security Act (ISA) since 2015, a trend which Home Affairs and Law Minister K Shanmugam described as "concerning".
The figures include the most recent case, an 18-year-old Islamic State supporter who was detained in December last year after he considered plans to attack targets such as a Singapore army camp and a gravesite at a mosque. 
Of the nine youths, six were detained. Three were given restriction orders, under which they cannot travel out of Singapore and change addresses or jobs, without approval.
They also cannot access the Internet or social media, issue public statements, address public meetings or print, distribute or contribute to any publication without approval.
Speaking to reporters on Wednesday (Feb 1), Mr Shanmugam expressed concern over the trend of young people becoming self-radicalised.
"Since 2015 - the last seven years plus - we have dealt with nine young people, aged 20 and below, under the ISA. So yes, it is a trend that is concerning," he said.
"The three recent cases that we've picked up were all young boys, radicalised online."
In March 2021, a 20-year-old was detained under ISA after he made detailed plans and preparations to conduct knife attacks against Jews at the Maghain Aboth Synagogue. 
In another case, a 16-year-old secondary student was detained in December 2020. He had planned to attack Muslims at two mosques in Singapore using a machete. 
"We don't like the numbers - nine since 2015 - but compared to other countries, it is very small," said Mr Shanmugam.
He credited the Malay-Muslim community in Singapore for its strong and clear stance against violence, which contributed to the country's relatively low numbers of such detainees.
"I think most people in Singapore understand whatever your religion, you don't go towards a path of violence," he said. 
"Religion teaches peace. You can live in harmony. Both social harmony, as well as religious harmony, is possible and Singapore is a daily reminder of the benefits of that and the possibilities of that."
REHABILITATION
Providing an update on the nine youths dealt with under ISA, Mr Shanmugam said most of them have made "good progress" in their rehabilitation, noting that one was released from detention in January last year. 
"When he was in detention, he was given tutors, he sat for his GCE N-Level exams," said the minister. "He did well, scored distinctions in some subjects."
"After he was released, he was able to go to a school of his choice, and he continues to make good progress in his rehabilitation."
Another four have been reintegrated back into society and are no longer under any kind of internal security order.
"They are all either employed or carrying on with further studies," Mr Shanmugam said. "Two of them went to the Institute of Technical Education (ITE) after they were released, they did well."
"One won an award - top performer in his course - and both went on to polytechnic and one is now working as an engineer." 
Under the rehabilitation approach, the Internal Security Department (ISD) works with partners to help radicalised youth move away from violence and make something of their lives, through means such as religious counselling and social psychological support.
"We saved them from destroying their lives and other lives and at the same time, make something of their lives," said Mr Shanmugam. 
The 18-year-old who was detained in December, Muhammad Irfan Danyal Mohamad Nor, will also undergo rehabilitation. 
Mr Shanmugam added that ISD has worked with his school to arrange for him to continue with his education and sit for his exams while in detention.
Currently, 16 people remain detained under the ISA.
You may also be interested in: