Case involving driver who pushed security officer with Bentley at Red Swastika School referred to public prosecutor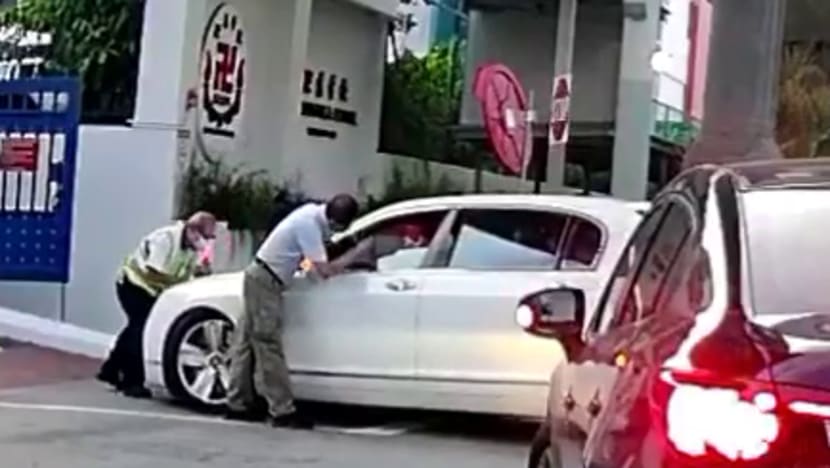 SINGAPORE: The case involving a 61-year-old driver who was arrested after allegedly using his Bentley to push a security officer outside Red Swastika School has been referred to the public prosecutor, Home Affairs and Law Minister K Shanmugam said on Monday (Apr 4).
Responding to a question from NMP Raj Joshua Thomas, Mr Shanmugam said in a written parliamentary answer that the police have completed their investigations against the driver for a possible offence of rash act causing hurt.
He added that the matter has been referred to the public prosecutor for a decision on the appropriate course of action.
The incident, which took place on Jan 11, was captured in a video that was circulated online. It showed a white car inching forward and pushing a security officer outside the school, after the car was stopped from entering the school.
The 61-year-old driver was later arrested. The 62-year-old security guard suffered minor injuries, the police said then.
Education Minister Chan Chun Sing said in January that the authorities were looking into the case.
"This is unacceptable behaviour. This is not the way we should behave towards our security and school personnel who are performing their duties to keep our schools and our children safe," he said in a Facebook post.
CNA has contacted the Singapore Police Force for more details on the case.