'I'm so exhausted': Tenants face hard choices as rents surge in Singapore
Singapore's buoyant rental market shows no signs of slowing down, with rents rising further in the last quarter of 2022.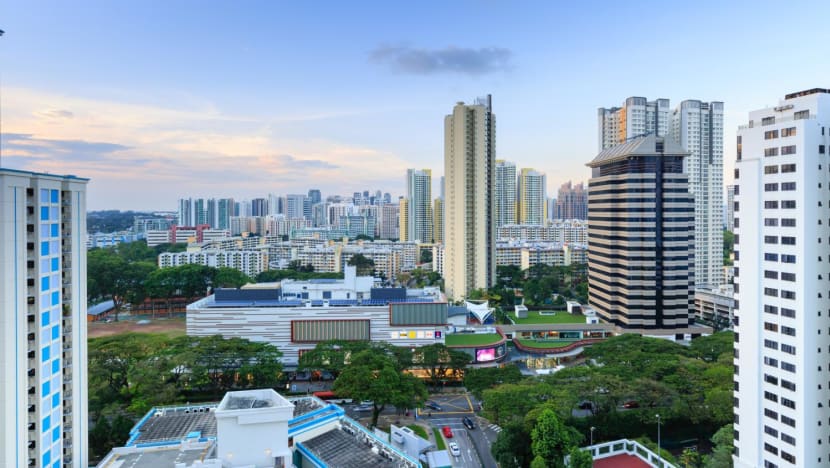 SINGAPORE: To stay in Singapore or move somewhere else? To pay more and save on transport, or move to save on rent but spend more time and money commuting to work?
These were some of the considerations tenants shared with CNA when asked about their rental situation.
Singapore's buoyant rental market has shown no signs of slowing down, with prices rising further in December. 
Condominium rents increased 34.4 per cent year-on-year while Housing Board flat rents went up 28.5 per cent, according to flash figures from property portals 99.co and SRX.
The URA Rental Index, published earlier this month, showed an overall increase of nearly 30 per cent last year – a 15-year high.
Rents rose the fastest in Seletar, with prices up 33 per cent in 2022. This was followed by the MacPherson and Braddell area, then in Queenstown and Tiong Bahru, said analyst Christine Sun, citing URA data.
Ms Cecilia Li, a Singapore permanent resident who has studied and worked here since 2004, returned to China during the pandemic but decided to come back to Singapore for work in June last year.
In 2018, she paid S$450 a month to rent a room in Telok Blangah. Last year, she managed to get a room in Tiong Bahru for S$750 without air-conditioning – but as prices continued to rise, the rate went well over S$1,000.
A quick search for property rental listings in the central region found that prices for a room in an HDB flat range from S$1,200 to S$1,800.
Ms Li, who works in publishing, said she has to leave Singapore before her lease ends as she cannot make ends meet. The Chengdu native's take-home salary is less than S$3,000 a month.
In a heartfelt post on business networking platform LinkedIn, she said: "I'm leaving Singapore for China at the end of February because of the rent hikes.
"I'm not good enough for Singapore, sorry I'm not a talent. I just want to stay at home and spend the rest of my life at home. I want to quit everything. I'm so exhausted."
Another tenant who wanted to be known only as Paolo said he is thinking of leaving Singapore partly due to the high rents.
The healthcare worker rents a room with his wife for S$950 a month, but their landlord wants to sell the house so the couple has to move. It has been an uphill task to find another room within their budget.
The rents near his workplace are more than S$1,400 now, which is "quite a burden" as their salaries are not high, he said.
"It's really upsetting because ... 50 per cent of our income will pay for the rent and it's frightening," the Filipino said.
Mr Toshi Konno, who rents a master bedroom in a central area, said that his landlord wanted to raise his rent from S$1,600 to S$2,800, or by 75 per cent, when the lease is up.
"My colleagues and friends already said it was 20 to 30 per cent up for rent, but in my case it was beyond that, so it was a big shock," the Japanese said.
He eventually found another room nearby but will be paying 50 per cent more at S$2,400.
The Singapore permanent resident, who has lived here for 15 years, has no plans to leave the country. But he said he will have to rethink his spending with the increase in expenses.
A senior manager for a recruitment firm, Mr Konno said he is seeing more overseas applicants for jobs in Singapore, which he thinks has driven up demand for rooms here.
Pandemic-caused construction delays also meant that more Singaporeans had to rent while waiting for their new homes to be ready.
Some retirees caught in such situations are looking for temporary homes across the Causeway in Johor Bahru, where rents are significantly lower, Huttons property agent Edna Liong said.
Another agent, Ms Nicole Lim from ERA, said each house or room put up for rent in Singapore typically attracts dozens of queries. Some are snapped up without a single viewing, and she has seen tenants try to outbid each other for a place to stay. 
While the frenzy seen in late 2022 has waned somewhat, the rental market is still tipped very much towards landlords, she added.
The strong demand for rental property is expected to persist with more overseas workers and foreign students returning to Singapore.
Ms Sun, who is senior vice president of research and analytics at OrangeTee and Tie, said that demand in 2023 will depend on the state of the global economy.
"If the economy performs better than expected and many MNCs ramp up their hiring, this may potentially benefit our rental market when more expats return to Singapore," she said.
"Conversely, as more condos and flats are going to be completed this year, the number of local renters may fall."
Even with an increase in supply, rental prices are unlikely to fall, analysts said.
Mr Lee Sze Teck, senior director of research at Huttons, said more than 17,000 condominium units are expected to be completed this year, but about three-quarters of them are not located in prime areas. Homes outside prime areas are usually purchased for living in and not to rent out.
He added that even if these homes are rented out, new homes would fetch higher rents than older homes – and so would not help to bring down prices.
Interest rates are also expected to rise in the coming months and property tax will be adjusted upwards in 2023 and 2024. Landlords are likely to price these factors in, he said.
For public housing, Ms Sun said the number of flats reaching their minimum occupation period this year is lower, which means fewer units can be put up for lease.
The decline in supply may push rents higher, but at a slower pace of between 15 and 18 per cent this year, she added.