'Overwhelmed, defeated': Expats face up to 70% rise in housing rents as prices hit record highs
Expatriates in Singapore tell CNA about big rent hikes in recent months, with landlords not being open to negotiations and tenants having to overbid in order to secure a place.
SINGAPORE: With housing rents in Singapore rising at a record pace, expatriates like Ms Jang Moonkyong are digging deeper and deeper into their pockets to fork out up to 70 per cent more in rent.
The 24-year-old South Korean, who works in private equity, currently pays S$2,000 a month for a master bedroom in a condominium unit close to the Boon Keng area. Her one-year lease was meant to last until March next year.
However, in October, her agent told her that she has to move out in two months' time if she does not match the market price of around S$2,800 to S$3,000 from January onwards.
Unwilling to do this, Ms Jang began looking for a new place with her friend. They eventually signed a letter of intent to rent another unit for S$4,000.
The next day, when their prospective landlord asked for another S$1,000 in monthly rent, they gave up their offer and began the search all over again.
Other expats have taken to social media to express their views or lament about the red-hot rental market in Singapore, such as landlords not being open to negotiations and renters having to overbid in order to secure a place.
Ms Georgia Caney, a British YouTuber who has lived in Singapore for several years, told CNA that she and her friends were surprised to see rental prices rise so quickly post-pandemic.
Having recently returned to Singapore after staying in her home country of England for a few months, she said she is concerned about the surging prices.
She now stays in temporary accommodation and will look for something more permanent in the next few months.
"Friends of mine have shared that their landlords have increased their rent by 25 to 60 per cent, which was pretty shocking," Ms Caney added.
According to data from the Urban Redevelopment Authority, rents for private homes surged 8.6 per cent in the third quarter to a new high — the steepest pace of increase since 2007.
Housing and Development Board (HDB) rents were not spared either, hitting record highs in the third quarter and climbing by 7.5 per cent quarter-on-quarter, according to the SRX Rental Index. In the first nine months of 2022, HDB rents surged 20.9 per cent.
The Government unveiled a tranche of property cooling measures in September, including a 15-month waiting period for private home owners who wish to buy resale public flats. 
On Monday (Nov 7), National Development Minister Desmond Lee said that the Government is closely monitoring the market as rising rental prices may affect global talent and Singaporeans who need to rent here.
He noted that aside from rent, expatriates "consider many factors", such as Singapore's standing as a global business hub, when deciding whether to relocate or not.
Mr Lee was responding to questions from MPs on whether rental price hikes have affected Singapore's ability to attract foreign talent, and if the Government is taking steps to curb or prevent landlords from exploiting the current conditions.
HIGH DEMAND, LOW SUPPLY
Analysts attributed the rental surge to strong demand from various segments amid a tight supply of rental units in the market.
Ms Wong Siew Ying, head of research and content at PropNex Realty, said that delays in the completion of new condos and Build-to-Order HDB flats contributed to crimping condo rental stock and boosting demand for rental housing.
Mr Lee, in his parliamentary reply, said that temporary accommodation due to COVID-19 related construction delays and broad-based demand amid the pandemic recovery were among the reasons why housing rents have been increasing.
Ms Wong added that the return of foreign employment, as well as those who are also renting larger apartments to have more privacy or space for hybrid work arrangements, have helped push up rents.
Mr Mohan Sandrasegaran, senior analyst of research and content creation at One Global Group, said that in the short term, rising rental costs could mean that those looking for interim accommodation will potentially be priced out of the market as well.
"However, more homes are expected to be completed next year, which will likely lead to a gradual slowdown in the pace of rental price growth in the upcoming quarters," he added.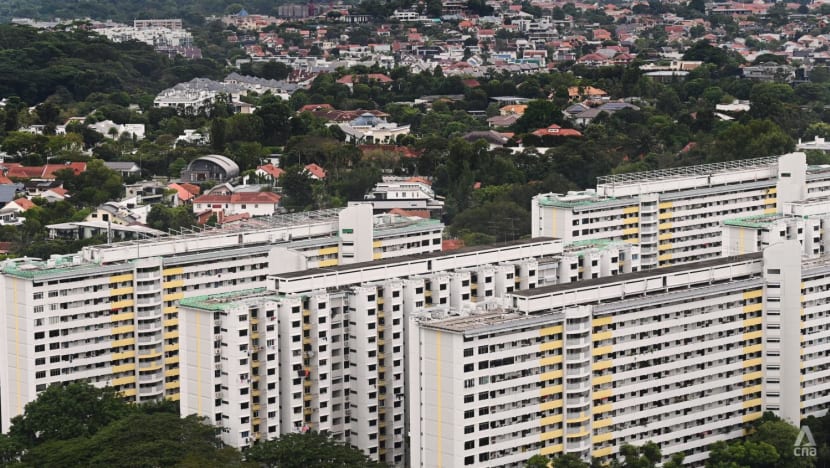 Another expat CNA spoke to, who wanted to be known as Alex, said that tenants like herself are now forced to overbid on places they want and cannot negotiate any terms with landlords or agents, unlike in the past.
"Everyone is just panicking … People transfer deposits without visiting the place," added the Frenchwoman, who currently rents a one-bedroom condominium unit in Redhill with her fellow expat boyfriend for S$2,300 a month.
She said she would have opted to extend her two-year lease, which is up in January next year, if her landlord did not choose to almost double the rent to S$4,300.
"The search is really painful because there are fewer and fewer good offers reasonably priced. The good ones are out of the market within one week.
"We planned to visit a place and one day before, the agent sent a message saying that 25 groups are also coming at the same timing. Then, two hours later, someone overbid and transferred the deposit without even visiting the place," she added.
When asked how she felt about the situation, Alex replied: "Shocked, cornered, overwhelmed and defeated. I don't think I would have been able to afford a place to live if I was alone."
Listen: What's going on in the property market?
Malaysian Gloria Rezman, 32, who works in marketing at a non-profit organisation in Singapore, said she faced the same situation when her landlord decided to sell his HDB flat.
She and her husband rented an 840 sq ft flat in Toa Payoh for S$2,050 a month, having locked in a two-year lease at the height of the COVID-19 pandemic when rents were low.
When the couple began looking for other places in preparation for moving out by December, they felt overwhelmed with the rent surge and the speed at which places were being snapped up, Ms Rezman said.
"It took us some time to understand that landlords were taking as much advantage as they could of the rental hikes, because people were outbidding each other," she added.
She said that in the eight years they have lived in Singapore, they have not seen the rental market the way it is now.
"It's pretty scary actually," she said. "We're quite fortunate to be able to stretch our budget to make it work, but it was stressful coming to that decision because it means having to make cuts in other areas of our lifestyle, like eating out less or taking fewer cabs."
Ms Caney, the YouTuber, also said she was wary that her rental expenses will be much higher than in previous years.
"I'll have to cut down on lifestyle expenses and be more mindful that I can't still save the same amount of money without spending more."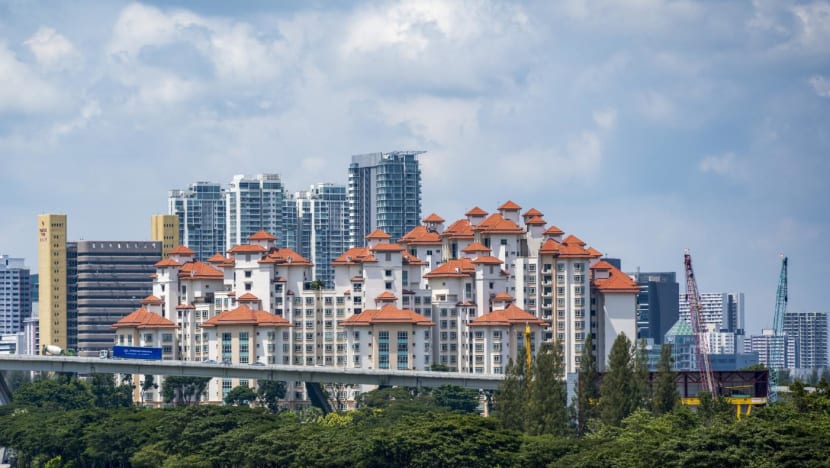 SINGAPOREAN TENANTS ALSO AFFECTED
Singaporean tenants whom CNA spoke to have also been affected by the rise in rents.
One such tenant, Mr Tan, 31, said his landlord who lives overseas did not raise his rent, but recently decided to sell the place.
Mr Tan currently pays S$920 excluding utilities for a bedroom in a condominium unit in the Telok Kurau area. His two-year lease will be up in end-January.
"The rental surge now can easily be up to 50 per cent or more. Depending on the area, the surge can even go as high as 100 per cent," Mr Tan said.
"I'm willing to pay 100 per cent more for an upgrade, a studio or at least a master room with a private toilet. But the best is that hopefully, I can get my company to post me overseas or I can find a job overseas," he added.
A 45-year-old homemaker, who wanted to be known by her initials KK, had her monthly rent for a five-room HDB flat in Lavender increased from S$3,200 to S$3,400 after a year, then to S$3,600 after six months.
KK and her family of four were living in China due to her husband's job until the COVID-19 pandemic hit and they decided to return to Singapore.
They initially signed a one-year lease in September 2020, thinking they could sell their own condo unit – which was rented out when they came back – within that period and buy a new place.
When that did not work out, they extended the lease for a year.
They finally sold the condo in May and bought an HDB maisonette unit in Kovan shortly after. While waiting for the handover and renovations to be completed, they extended their current lease for another six months, prompting the landlord to increase the rent to S$3,600.
KK said she was "quite upset" with this chain of events, but acknowledged that the rent market was "very hot".
Still, she added that as a landlord herself, she had not raised her tenants' rent of S$4,300 which was "way below the market rate" and not enough to cover her housing loan. This was because they took care of the place and tolerated some leakage issues.
She quipped: "We were thinking, we have been very good landlords. Why didn't we get a good landlord?"