Commentary: With ever-rising rent, does it make sense for millennials to move out now?
Paying rent can quickly eat into your disposable income and leave you with less for your long-term financial goals. But for some, this price could be well worth it, says Dawn Cher, also known as SG Budget Babe.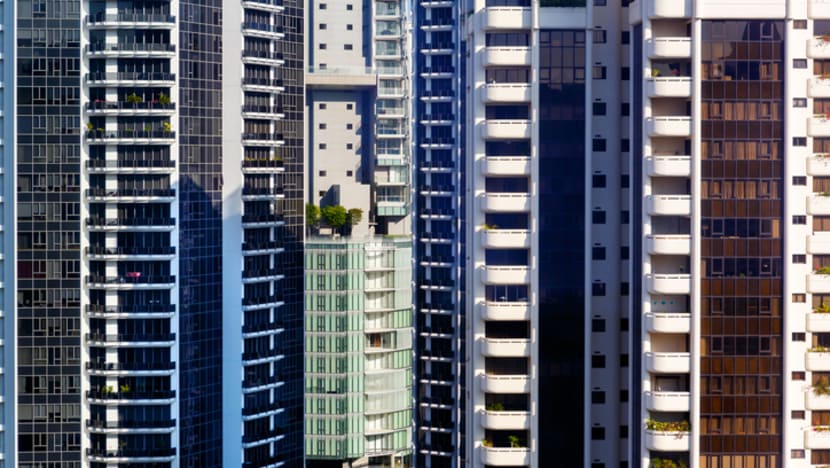 SINGAPORE: More young people in Singapore today are breaking with tradition and moving out before marriage. The number of single Singaporean residents under 35 living away from their parents more than doubled between 2015 to 2020.
Many of these youths who move out choose to rent an apartment. Indeed, the rental market is on a steady uptrend. Data from 99.co and SRX show that condominium rental prices rose by 1.7 per cent in July, rising for the 19th consecutive month, while HDB rental prices rose 1.5 per cent, the 25th consecutive increase.
Year-on-year, condo rents increased 23.5 per cent from July 2021, and HDB rents, 19.1 per cent.
With such robust demand for rentals, does it make financial sense to move out and rent a place now? Or would it be a better move to save up and purchase a property – keeping in mind prices of private homes are also climbing?
TO BUY OR TO RENT?
Some groups of people may have no other choice but to rent. These include young couples or singles seeking personal space. Being cooped up in a small household or having parents shouting in the background while trying to work or study can be a frustrating affair.
Some parents also rent to stay closer to selected schools, to improve their chances in the Primary 1 registration phase or for the sake of convenience after their child enrols.
I have friends who rent for the mid- to long-term, paying four digits every month for a condo apartment. This takes out a significant chunk of their income, which raises the question – why not buy a house instead?        
For them, they argue that living closer to their children's schools and having access to condo facilities makes the rent worth it. And while proximity to a desired primary school was also a top factor for me and my husband, we opted to buy a resale HDB (with less than 40 years left on the lease) and pay "rental" to ourselves instead.
I am of the view that money should always be put to work in assets wherever possible. Considering how mortgage or rent tends to be the biggest fixed expense each month, it is worth asking: Would you rather have this sum of money work for your long-term financial interests, or to pay for something that will only last for the short term?
UNDERSTANDING DEMAND AND SUPPLY FACTORS DRIVING RENTALS
The tight housing market today is a result of demand outstripping supply, for the following reasons. First, prospective homeowners have been set back by construction delays during the pandemic. Manpower shortages and supply chain disruptions resulted in many Build-to-Order (BTO) and Building Under Construction (BUC) homes getting pushed back 6 to 18 months.
Families waiting for their homes to be completed have had no choice but to turn to the rental market for a temporary solution.
Second, potential home buyers are being priced out of the market. In 2020, a shortage of land led to developers turning to the en bloc market for supply, especially after the Government cut land sales in response to COVID-19.
The higher cost of en bloc acquisitions, combined with higher prices of oil and raw materials, have contributed to more expensive new launches, according to multiple property developers.
This has forced potential homebuyers to look for more affordable alternatives like renting.
In addition, the Government's recent changes to the Additional Buyer's Stamp Duty (ABSD) have led to many homebuyers choosing to wait until they have successfully sold their current property before purchasing another. This is so they avoid being slapped with a hefty tax should they be unable to sell in time, that is, within six months of purchase.
In the interim, these families also need to rent before the handover of their next property.
Third, new hybrid work arrangements have driven up demand for rental property, as more millennials find it hard to work with their parents or siblings at home. In their case, moving out also means less conflict, so the price to pay for peace in the family could be worth the expense.
Fourth, as Singapore eases its pandemic restrictions, many expatriates are choosing to stay in Singapore, especially Malaysian workers and students who once commuted daily across borders pre-pandemic.
Hong Kong's zero-COVID policy has also caused several companies and their employees to relocate to Singapore, contributing further to rental demand here.
KNOW WHAT YOU'RE PAYING FOR
While some people are hoping prices will start to come down by the end of the year, this scenario is unlikely without any further cooling measures by the government.
In fact, some housing analysts expect rent to rise up to 15 per cent this year. While the Government in June announced more GLS sites, it will take at least another four to five years for project completion to normalise supply.
Whether you're buying or renting, waiting in today's climate may not be a wise choice, especially if prices continue their upward trajectory.
For some people, having to pay for rental can quickly eat into their disposable income and thus leave them with less for long-term financial goals. But for others, this price could be well worth it, in exchange for more freedom, privacy and healthier ties with family members.
And for those unwilling to compromise on space and location, paying rent can be worth the potential transport savings, convenience and time gained in return.
Of course, if your finances allow for it, then buying instead of renting will usually be a much better choice. That's because every dollar you pay is going towards accumulating an asset, rather than lining someone else's pocket in the form of rental income.
What's more, as an asset owner, you have the bargaining power to either rent out your property for extra income, or sell it to unlock capital in the future. During periods of persistent inflation, having an asset to your name – especially one that either keeps up with, or rises faster than consumer inflation rates – will be more beneficial in the long run.
Renting puts you at the mercy of your landlord. But if you're the owner instead, you get to do whatever you want with your asset.
Dawn Cher, otherwise known as SG Budget Babe, runs a popular blog on personal finance and has a licence in real estate.
LISTEN: Money Talks - BTO or No: Busting your budget on that first home