Commentary: Even with million-dollar HDB flats, housing is still affordable for the average person
Beyond affordability, there are new challenges in the housing market that need attention, says this expert.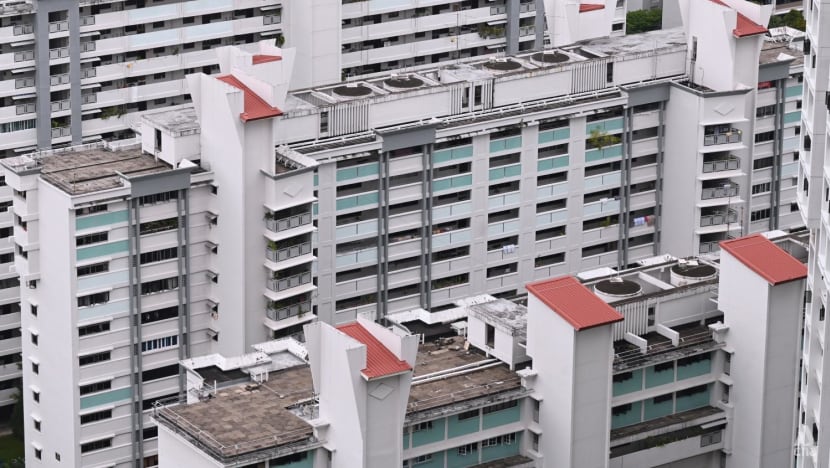 SINGAPORE: Last month, an owner sold his 5-room HDB loft unit in Queenstown's SkyTerrace @ Dawson for a record S$1.418 million. This broke the previous record of S$1.4 million for a 5-room flat in Bukit Merah that was sold in May 2022.
In all, 33 HDB resale flats were transacted for at least S$1 million in July, up from 31 such units in the previous month, according to the HDB resale transaction data.
The headline news may have driven sensational responses from buyers concerned about being priced out of the HDB resale market.
Keep in mind, however, that the number of million-dollar flats sold in July comprised just 1.4 per cent of the total resale volume that month. The S$1.418 million flat is also not your typical HDB resale transaction.
That said, the record transaction price - coupled with two years' sharp price rises in HDB resale and private housing markets of 21 per cent and 15 per cent, respectively, since the first quarter of 2020 – can cause anxiety among first-time homebuyers about whether housing has become out of reach.
Some may be worried that prices will continue to rise rapidly, and others may be worried about rising mortgage rates.
"Should I wait, or should I buy now?" The enigma facing prospective homebuyers is not only the question of when to buy. Given their income levels, the type of house they can afford would also be at the forefront of their minds.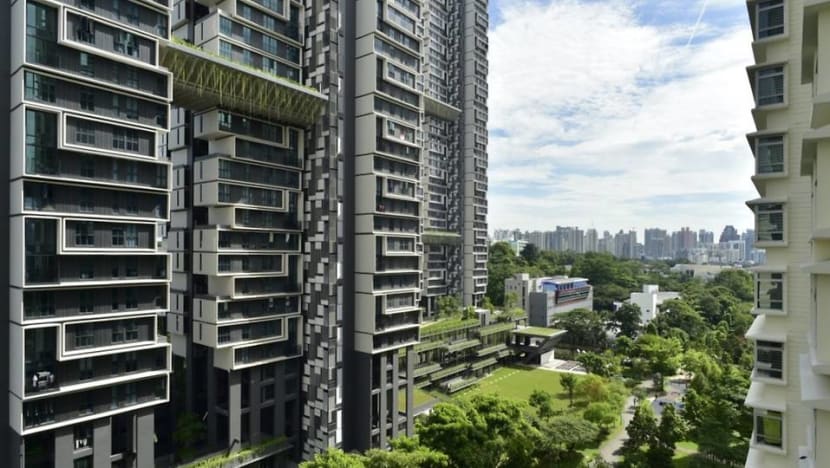 HIGH DEMAND FOR FLATS
Based on all 4- and 5-room resale transactions in the last two years ranked by price, the median resale flat prices were estimated at S$483,000 and S$509,813 in 2021 and 2022, respectively.
While these prices are still reasonable, HDB resale price indices have increased by 24.6 per cent for nine consecutive quarters since the second quarter of 2020. This warrants close attention and monitoring.
Housing demand from buyers has never been in question.
Demand for new Build-to-Order (BTO) flats is also rampant, with the overall number of applications for such flats more than doubling from 38,500 in 2018 to 87,800 in 2020. This was driven by first-time homeowners, who in 2020 accounted for 55,300 of the BTO applications.
HDB is stepping up BTO supply to ease demand pressure, with plans to launch up to 100,000 new flats between 2021 and 2025.
New flats with different price ranges have also been launched across the island over the last two years, helping to drive median BTO prices down slightly to S$435,750 in 2022 from S$464,806 in 2021.
Are these prices out of reach? The views among prospective buyers, owners, and analysts are likely diverged and mixed. It will be necessary to have an objective measure of housing affordability to answer the above question.
HAS INCOME KEPT PACE WITH HOUSING PRICES?
The price-to-income ratio is a suitable measure of housing affordability in countries where home ownership is preferred.
Between 2001 and 2021, the price-to-income ratio edged up from 3.33 to 4.07 in the BTO market and from 3.98 to 4.23 in the resale HDB market.
To put the numbers into context, this means that for two generations in a typical family, homebuyers would currently need to accumulate about four years of income to buy a new 4- or 5-room flat, compared to 3.3 years by their parents 20 years ago. 
These numbers show that housing affordability has declined in the last 20 years, albeit not drastically. The affordability could be further improved if various housing grants by the Government were included.
The price-to-income ratio for private non-landed and landed houses were 12.74 and 31.07, respectively, in 2021. This means buyers must save for at least 13 years to purchase private condominiums and apartments, and 31 years to buy landed houses.
These buyers will be stretched financially to afford private property. However, they could comfortably afford to pay for BTO or resale flats of comparable sizes.
After factoring in government grants and subsidies, HDB homeownership is highly viable for the majority here in Singapore. Even if they opt for prime location housing, the price-to-income ratio would still be less than half that for a non-landed private property.
WHAT IS DRIVING THE RISE IN PROPERTY PRICES?
There is a confluence of socio-economic factors such as more marriages, a need for private space and capital inflow pushing up housing demand in the market. The pandemic-induced supply lags could have also aggravated the short-term supply-demand mismatch, which led to consecutive quarters of housing price surges after the lockdown was lifted.
Border closures during the pandemic increased material costs and triggered a labor crunch in the construction industry, causing delays in new projects in the private and public housing markets. The situation has since improved, but construction capacity has yet to return to pre-pandemic levels.
While the Government could intervene by ramping up supply through government land sales, and rein in demand via various cooling measures, it will be harder to prevent external forces from distorting the market. Ukraine's war-induced inflation, rising energy costs and impending interest rate hikes are among potential headwinds that could derail housing market cycles. 
NEW HOUSING CHALLENGES
Beyond affordability, policymakers today have to contend with a population vastly different from the early years. A multi-disciplinary approach that co-opts industry stakeholders is needed to address challenges posed by demographic shifts, such as the rising number of singles, low fertility and an ageing population.
How do we revise existing family-centric housing policies to meet the growing needs of singles with different consumption and investment patterns?
Expanding housing options for older homeowners and retirees, including the Lease Buyback Scheme, Silver Housing Bonus (SHB) and more 2-Room Flexi units, is urgent given that more residents will reach 65 years by 2030.
Amid an ageing population, more elderly people may also need care support near their homes. Kampung Admiralty, Community Care Apartments at Bukit Batok West and the pilot Queenstown Health District offer new housing typologies that promote active and healthy ageing for older residents.
Meeting the demand for these new housing services and needs will require more fiscal funding from public coffers. Given limited resources, policymakers must balance between providing customised housing needs for elderly residents and ensuring housing needs are still within reach for the masses.
Housing aspiration has been one of the social levers that helps push social mobility in Singapore. First-time homebuyers may fear missing out on the housing market. Recent events, such as rising interest rates and the possibility of a recession in 2023, may eclipse such fears.
And yet, they should not chase their housing dreams at all costs. Stretching their housing expenses beyond their financial means could hit them hard when the market upcycle reverses in direction.
Professor Sing Tien Foo is Director of the Institute of Real Estate and Urban Studies (IREUS), National University of Singapore (NUS). The views and opinions expressed here are those of the author and do not represent the views and opinions of NUS, its subsidiaries or affiliates.
Money Talks: BTO or No - Busting your budget on that first home