Repeal of Section 377A does not meet 'very high' bar to hold referendum, says DPM Wong
In an interview with CNA, Deputy Prime Minister Lawrence Wong also says the PAP does not intend to lift the whip when the issue is debated in Parliament as it is "a matter of public policy".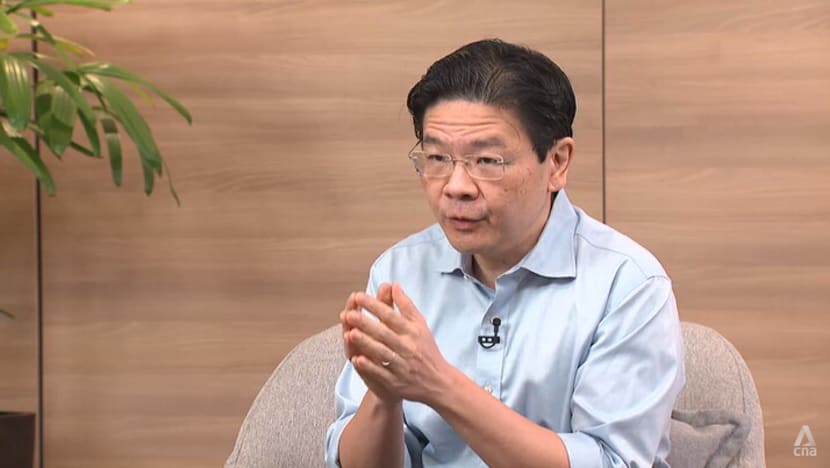 SINGAPORE: The issue of whether to repeal Section 377A of the Penal Code does not meet the "very high" bar for a nationwide referendum, said Deputy Prime Minister and Finance Minister Lawrence Wong on Monday (Aug 22).
Mr Wong was speaking to CNA a day after Prime Minister Lee Hsien Loong announced that the Government will repeal the colonial-era law that criminalises sex between men.
In his National Day Rally speech, Mr Lee described the move as "the right thing to do", but added that the Constitution will be amended to protect the definition of marriage as between a man and a woman to prevent legal challenges.
The decision comes months after the Court of Appeal dismissed the latest challenges to Section 377A, reaffirming that the law was "unenforceable in its entirety" until the Attorney-General of the day indicates a change in the prosecutorial policy.
Following the ruling, authorities held extensive discussions with religious leaders, lesbian, gay, bisexual and transgender (LGBT) groups, as well as Singaporeans on the best way forward on the law.
Asked why the option of a referendum was not considered, Mr Wong said it is stated in the Constitution that a referendum is required only when sovereignty is at stake. Singapore has held only one national referendum so far, in 1962 when Singaporeans voted on the merger with Malaya.
"The bar for a referendum is set very high and repealing 377A is very far from reaching this bar," said Mr Wong.
"Because we are repealing a law which the courts have already said we cannot enforce. And even as we go about repealing the law, we are taking steps to ensure that the current family and social norms do not change.
"So we believe this certainly does not meet the bar for a referendum." 
Mr Wong noted that a referendum may not necessarily provide a resolution on sensitive issues.
Citing Britain's "Brexit" vote in 2016 and Scotland's independence referendum in 2014, he said: "Far from resolving the issue, finding closure and moving forward, these referendums have deepened divisions in their societies."
Still, the move to repeal Section 377A has generated different responses and whether this may see the Government paying a political price, Mr Wong replied that the Government understands it "can't please everyone all of the time" and is focused instead "on doing what is right".
"In this case, we are trying to do a limited, controlled repeal of 377A and to achieve a new balance that reflects societal attitudes while preserving unity," he said.
"We are limiting the change to what we believe most Singaporeans will accept, which is to decriminalise sexual relations between consenting adults in private … At the same time, we are retaining and upholding what most Singaporeans want, which is to uphold our current family and social norms.
"So, we believe this package (is the) right balance to strike," the minister told CNA.
Mr Wong acknowledged that "not everyone will be happy" with the announcement, with some preferring authorities to move more on this matter, while others thinking that the Government is going too far.
"But in the end, the Government has to make a judgment and do what we believe is right for the wider good of Singapore and Singaporeans," he said.
"And I would say that in a society like ours where there are diverse and sometimes opposing views, it is not possible for any single group to have everything that they want.
"We have to learn to compromise, to arrive at solutions where most people are comfortable with and live harmoniously together," he added, describing this as "the Singapore way" to deal with sensitive issues.
NO CHANGE TO NATIONAL POLICIES
Mr Wong also told CNA that the Government is fully committed to upholding family-centred policies.
"(The Prime Minister) himself said this very clearly in his speech – the PAP (People's Action Party) Government will not change the current definition of marriage.
"This will not happen under the watch of the current Prime Minister, and it will not happen under my watch if … PAP were to win the next General Election," he said.
Likewise, the impending repeal of Section 377A will not change national policies that rely on the current definition of marriage, such as public housing, education, adoption rules, advertising standards and film classification.
Earlier on Monday, the Ministry of Communications and Information said LGBT media content will continue to warrant higher age ratings. Separately, the Ministry of Education said education policies and school curriculums here will remain anchored on Singapore's prevailing family values and social norms.
"Basically, the overall tone of our society will not change," said Mr Wong.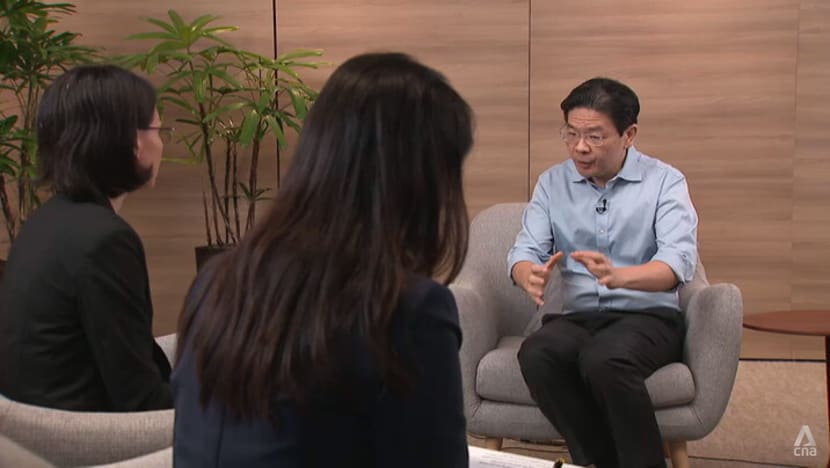 The minister noted that beyond changes in laws and policies, there are also some concerns about the "excesses of activism and advocacy" from both pro- and anti-LGBT groups.
"Some have given us feedback that they have been subject to discrimination, or even been harassed when they speak out and when they practice their faith and beliefs," he added.
The Government is "monitoring this very closely" and will take action against any acts of discrimination or harassment, Mr Wong said, stressing that "there is no place for such behaviours" in Singapore. 
"No one should feel threatened because of their religious affiliation. No one should feel threatened because they are LGBT."
He urged people to "exercise restraint and tolerance" on this issue which he described as one "where people feel a lot of emotions about". 
"If one side were to push too hard, the other side will push back even harder, and we will end up splitting our society," the minister added.
"Let us instead find ways to come together. Learn to compromise, accommodate each other, focus on the common ground which we share, which is significant and continue to work at building an ever more cohesive and united society."
The Prime Minister said on Sunday that there will be a full debate on the matter when legislation is brought to Parliament.
Given how this is "a matter of public policy", the PAP does not intend to lift the whip when the issue is debated in Parliament, said Mr Wong when asked.
The Singapore Parliament website described the party whip as the disciplinarian of a political party. The whip ensures that there are sufficient party members in the chamber to support the party's position and that Members of Parliament vote according to the party's line. 
"Occasionally, he may 'lift the whip' and allow (MPs) to vote according to their conscience," the website said.
The first time the whip was lifted in Singapore's Parliament was back in 1969 when the House voted to legalise abortion and passed the Abortion Bill, according to a TODAY report.
Since then, the whip has been lifted at least five times, including in July 2017 when Parliament debated the public dispute between Prime Minister Lee and his two younger siblings over their father's house on 38 Oxley Road.
Dr Janil Puthucheary, Senior Minister of State for Health and Communications and Information, is the current government whip.
"Even as we were to repeal this law, we are making sure that we are putting in place … measures to make sure that it will not trigger further societal changes," Mr Wong said. 
"From that point of view, this is really a matter of public policy, and we do not intend to lift the whip when this matter is debated in Parliament later on."