'Not possible' to keep status quo on Section 377A given vulnerability to legal challenges: Edwin Tong
The Second Minister for Law explained the move to repeal the law that criminalises gay sex and why it will be done in a "careful and controlled" manner.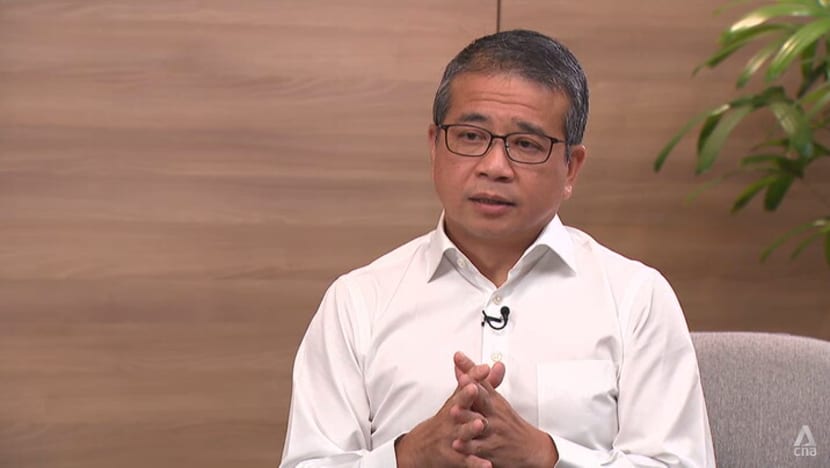 SINGAPORE: The current legal position on Section 377A is a "very untidy compromise", with the law criminalising sex between men being "vulnerable" to legal challenges, said Minister for Culture, Community and Youth Edwin Tong, who is also Second Minister for Law.
This means that it was "not possible" for the Government to "keep to (the) status quo for much longer", he told CNA on Monday (Aug 22).
Prime Minister Lee Hsien Loong on Sunday announced that Singapore will repeal Section 377A of the Penal Code, which was first introduced in the 1930s by the British colonial government.
Mr Lee, in his National Day Rally speech, added that the Constitution will also be amended to protect the definition of marriage as that between a man and a woman from being challenged in the courts.
In the interview with CNA, Mr Tong noted that there have been four applications to the Supreme Court in recent years to challenge the constitutionality of Section 377A. None of them has succeeded so far.
But in the most recent challenge earlier this year, the court, led by Chief Justice Sundaresh Menon, refrained from ruling on whether Section 377A violated Article 12 of the Constitution, which guarantees equality before the law, and reaffirmed that the law was "unenforceable in its entirety".
The Government studied the judgment "very carefully" and with advice from Attorney-General Lucien Wong, it took the overall view that there is a "significant risk" that Section 377A could be struck down on the grounds that it breaches the Constitution's Equal Protection provision, said Mr Tong.
The minister noted that instances of Section 377A being struck down by the courts have happened in other countries, including Asian countries like India.
"So we felt we can't ignore this risk and do nothing. Because if that happens, if 377A is struck down, our marriage laws will also come under challenge on the same grounds," Mr Tong said.
"This could lead to same-sex marriages being recognised in Singapore and this, in turn, will also have an impact on other laws and policies that are built on our existing definition of marriage."
As these issues are best resolved by the elected Government rather than the courts which look at issues "only from a strict legal position", Mr Tong said the Government felt that it "should take responsibility and act now".
Deputy Prime Minister and Finance Minister Lawrence Wong, who was at the same interview on Monday, described court processes as "adversarial" by nature.
"Any court judgment will lead to a win-lose outcome for the parties involved, and such an outcome will divide and polarise our society further," he said.
"The courts themselves have said that the political realm is the more obvious choice for such decisions to be made because through a political process, we can accommodate and balance the different views and aspirations of Singaporeans."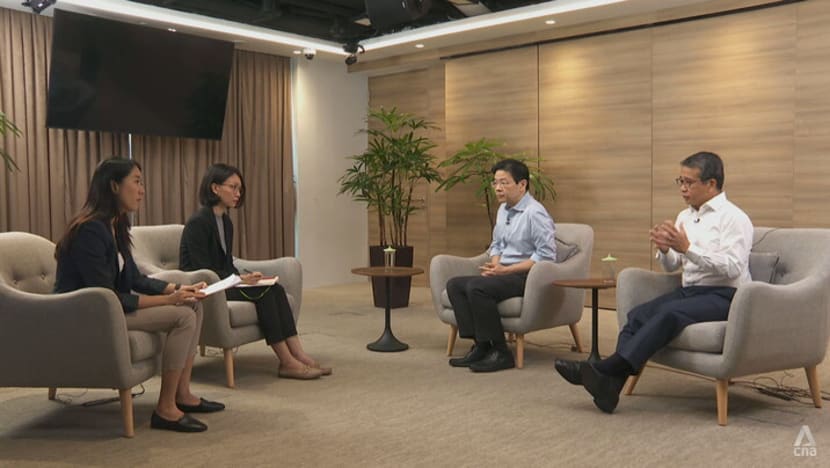 REPEAL TO BE DONE IN "CAREFUL AND CONTROLLED MANNER"
The ministers reiterated that the impending repeal of Section 377A will be done in a "very careful and controlled manner" that reflects societal attitudes.
While Singapore remains a largely conservative society, evolving social attitudes mean that more people, especially those from the younger generation, are more accepting of people from the lesbian, gay, bisexual and transgender (LGBT) community.
Even among those who would like to retain Section 377A, most accept that a person's sexual orientation and behaviour is a private and personal matter, and that sex between men should not be a criminal offence, said Mr Wong.
That said, the Government acknowledged concerns among those who feel that the law is "a marker for things they care deeply about", including family, marriage and social norms.
This is why along with the repeal, the Government is also proposing a series of amendments to the Constitution to protect the current definition of marriage in the Women's Charter and the Interpretation Act, Mr Tong said.
This will be extended to other laws and policies which depend on the current definition of marriage, such as public housing, education, adoption rules, advertising standards and film classification. 
"This will allow the Government to continue to make laws and other social policies, which depend on a heterosexual marriage as its foundation without being challenged in court on a constitutional basis," he added.
"We think that taken together, this is a package of amendments that best reflects the right balance of interests between those who feel that gay sex should no longer be criminal, and the majority of Singaporeans will still hold dear to family values and a traditional marriage."
Already, the Ministry of Education said that education policies and school curriculums will remain anchored on Singapore's prevailing family values and social norms. It said in a statement on Monday that sexuality education in schools will remain secular, based on "traditional values" and sensitive to Singapore's multiracial and multireligious society.
The Ministry of Communications and Information likewise said that policies on media content will not change after Section 377A is repealed.
"MAY NOT BE APPROPRIATE" TO ENTRENCH DEFINITION IN CONSTITUTION
Some religious groups have urged the Government to entrench the definition of marriage in the Constitution.
The National Council of Churches Singapore, for instance, has appealed to the Government to directly express a definition of marriage in the Constitution and declare that only such marriages will be recognised in Singapore.
The Roman Catholic Archdiocese of Singapore also said it is necessary to enshrine and define marriage as between a man and a woman in the Constitution, before Section 377A is removed.
On this, Mr Tong said: "If we hard coded marriage in this way in the most fundamental legal document in Singapore, we may end up prompting those who disagree with this position to campaign, to mobilise, agitate perhaps even with greater intensity, and we don't think this will be good for society."
But the main reason why the Government does not think this should be done is because it "may not be appropriate to entrench something like the definition of marriage in the Constitution", the minister added.
"This entrenchment would elevate marriage to the same level as fundamental rights in our Constitution – rights such as life and personal liberty, and this would fundamentally change the whole complexion and the schema of the Constitution."
Mr Tong reiterated that the Government is proposing "a very carefully calibrated package of amendments to strike the right balance" for Singapore.
In an interview with the Straits Times, Law and Home Affairs Minister K Shanmugam said the definition of marriage is not going to be in the Constitution.
"That is not the intention. The risk is that the current definition of marriage in the Women's Charter can be challenged on the basis that it is in breach of Article 12 of the Constitution," he explained.
What the Government is planning to do is to put into the Constitution "explicitly that Parliament can define the institution of marriage", in the way it is defined in the Women's Charter, said Mr Shanmugam.
This means the Government can make other pro-family policies on the basis of that definition, he added.
The proposed amendments will make it difficult to challenge the definition of marriage on the basis that it is unconstitutional.
"It will have to be dealt with in Parliament. So, if a party, a group of people, want to allow same-sex marriage, they will have to put that in their manifesto, fight elections, win the elections, get a majority, and then change the definition of marriage," Mr Shanmugam said.
When asked when the repeal and amendments might take effect, he added that the legal drafting of the changes will not take much time, and it was a question of how long internal discussions take.
"But I do not expect that it will be very long," he added.
Constitutional law experts CNA spoke to previously highlighted two options for protecting the definition of marriage in the Constitution.
Apart from "direct incorporation" – that is directly expressing a definition of marriage in the Constitution – the other way is by including a constitutional provision that references the relevant provisions of the Women's Charter or Interpretation Act and shields them from constitutional challenge. 
Such "shielding provisions" already exist in Singapore's Constitution, one expert said, citing Article 149(1) of the Constitution on legislation against subversion as an example. It shields laws that are designed to prevent certain actions, such as the promotion of ill will and hostility between different races, from constitutional challenge.
Article 39A(3) of the Constitution, on Group Representation Constituencies (GRCs), also shields GRC-related legislation from constitutional challenge.
Asked how the Government will respond if the LGBT community lobbies for other forms of legal recognition of relationships like civil unions, Mr Wong replied: "We are committed to ensuring that our current family and social norms remain the same, so we do not have any plans to go further."