Retail landlords, tenants must follow code of conduct for lease contracts from February
Lawmakers welcomed the move to address the power imbalance between landlords and tenants.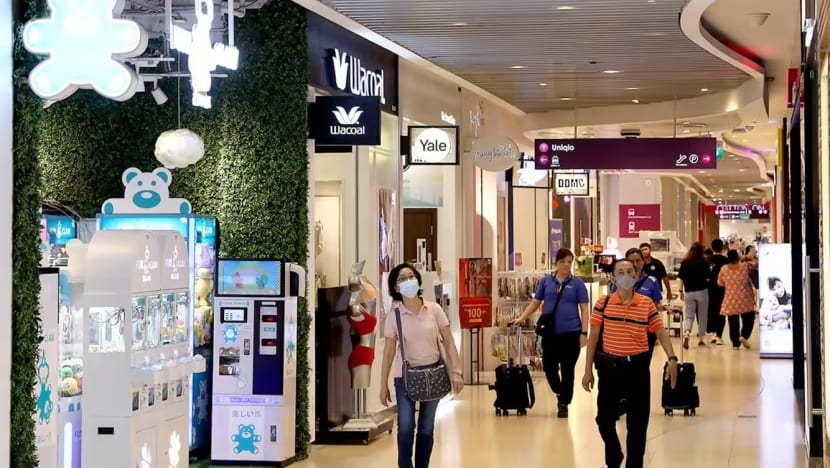 SINGAPORE: Landlords and tenants of retail spaces must follow a code of conduct for lease contracts from next February, after parliament passed a new Bill on Thursday (Aug 3).
The code lays out leasing principles such as landlords not being allowed to mark up electricity rates. Landlords also cannot terminate leases early citing redevelopment works unless they meet certain conditions, such as giving tenants at least six months' notice. 
The code will apply to all retail leases with tenures of at least one year. Eateries, tuition centres and gyms are among the types of businesses covered. Businesses in shopping malls will generally be covered.
Deviations from some leasing principles will be allowed if both landlord and tenant agree.
The Bill also establishes a dispute mechanism. If the code is not complied with and mediation fails, landlords and tenants can be ordered to vary the lease agreement or pay compensation.
The code will be administered by the Fair Tenancy Industry Committee (FTIC) and evolve based on industry feedback, Minister of State for Trade and Industry Low Yen Ling said.
All government landlords and nine major private sector landlords, including CapitaLand Group and Frasers Property Singapore, have voluntarily adopted the code of conduct since June 2021.
WHY IT MATTERS
The COVID-19 pandemic saw rising tensions between tenants and landlords. With the code of conduct, tenants and landlords will have greater clarity on industry norms for key terms in retail lease agreements.
This makes the negotiation process "more transparent" for both parties and addresses the tenants' concerns over "imbalances in bargaining power", said Ms Low.
Additionally, the code also supports a "vibrant and healthy" lifestyle sector and contributes to Singapore's tourism industry.
The retail sector makes up more than 4 per cent of Singapore's total workforce, hiring 160,000 people. The food services and accommodation sectors employ about 7 per cent of the total workforce, or more than 260,000 workers.
Landlords and tenants of retail spaces must follow a code of conduct for lease contracts from next February, after parliament passed a new Bill on Thursday (Aug 3). Heidi Ng with more.
LAWMAKERS' CONCERNS
Members of Parliament (MPs) welcomed the move to address the power imbalance between tenants and landlords, but raised further concerns and made some suggestions:
Steep rental increases of up to 40 per cent from pre-COVID levels, faced by self-employed business owners
More transparency needed from landlords on key retail metrics, such as past footfall and sales
More transparency needed from landlords on service charges
More details needed on the code of conduct's dispute mechanism, frequency of modifications and outreach efforts to small retailers
Extending the code of conduct to lease agreements in other commercial and industrial sectors
Non-Constituency MP Leong Mun Wai, who supported the Bill, called on the government to outlaw "unfair" rental structures. He pointed to landlords who enjoy a cut of the tenant's gross sales during "good times", and are protected by the base rent even during "bad times".
On the other hand, MP Lim Biow Chuan (PAP-Mountbatten) expressed caution in asking parliament to legislate on matters which "ought to be determined by market forces".
He also highlighted the risk of the recommendations in the code tilting "too much" towards protecting the tenants, should the FTIC have more members who are "pro-tenants".
MP Murali Pillai (PAP-Bukit Batok) asked for the government's position on power imbalances in other contracts involving small businesses, such as with telcos and utility services providers.
GOVERNMENT'S RESPONSE
Closing the debate, Ms Low said that the government has not shifted its position on free market principles, and that the Bill aims to make Singapore's retail scene more competitive.
She informed MPs that data transparency as well as confidentiality will be mandated as leasing principles in the code of conduct.
On the risk of representation tilting towards either tenants or landlords, Ms Low pointed out efforts to balance the needs of both parties – large and small – in developing the code.
The Bill requires the FTIC members to represent the interests of both tenants and landlords, and to seek approval from the Minister for Trade and Industry before amending the code.
She added that other feedback by the MPs would be conveyed to the FTIC for consideration.