Jail for SCDF officer who obstructed justice by deleting video of NSF Kok Yuen Chin being pushed in well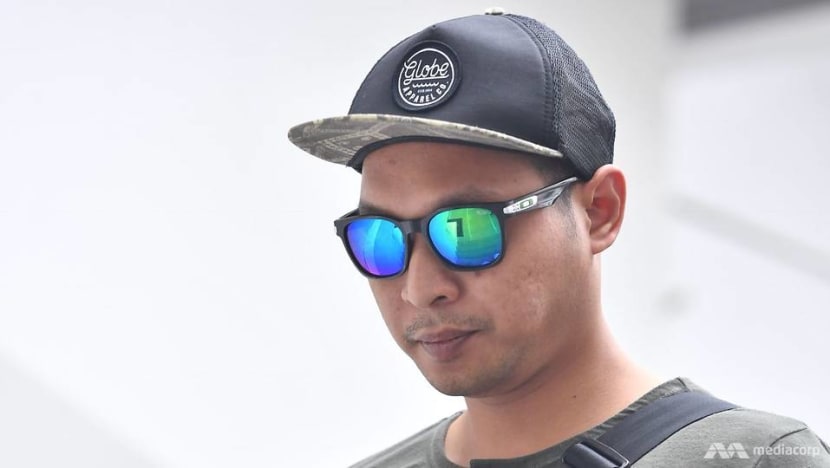 SINGAPORE: A Singapore Civil Defence Force (SCDF) officer on Wednesday (Dec 5) received one month's jail for obstructing justice by deleting a video that showed a full-time national serviceman (NSF) being pushed into a pump well.
Corporal Kok Yuen Chin died in May after being found unconscious at the bottom of a 12m-deep fire station pump well which was filled with water at Tuas View Fire Station.

Staff Sergeant Adighazali Suhaimi pleaded guilty to one charge of intentionally obstructing the course of justice by deleting the video, which was evidence for criminal investigations into the death of Corporal Kok.
At the time of the offence, Adighazali was an SCDF regular and a Hazardous Materials specialist. He was one of five SCDF officers who were charged over the incident.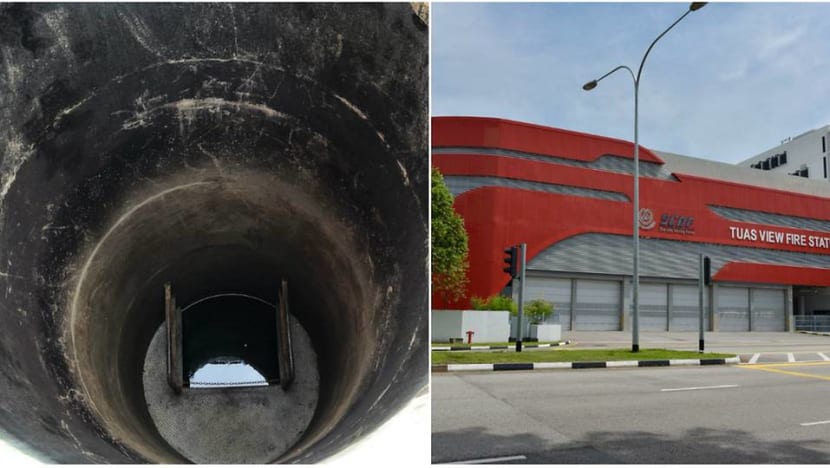 The accused and his colleagues gathered at the fire station on May 13 to celebrate Corporal Kok's NSF's completion of National Service, a few days ahead of his Operationally Ready Date (ORD).
He was presented with a plaque and a cake, while Adighazali's co-accused Staff Sergeant Muhammad Nur Fatwa Mahmood suggested that Corporal Kok undergo the ORD ritual of "kolam", by entering the pump well.
This ritual is a form of ragging and is prohibited in SCDF, with anti-ragging posters displayed around the fire station.
Even though Corporal Kok said he did not want to undergo the ritual, Fatwa lifted him by his armpits while a few others, including Adighazali, helped carry him towards the pump well, according to evidence presented in court.
While the officers made their way to the pump well and opened the gate, co-accused Lieutenant Kenneth Chong Chee Boon looked out of a window and saw the officers near the well.
He knew they were going to make Corporal Kok enter it, and shouted: "No filming". After some of the officers raised their hands to show that they were not holding a phone and repeated his instructions back to him, Chong closed the window and did not look in their direction again.
Corporal Kok sat at the edge of the pump well as instructed but appeared scared and made no attempt to enter it, the court heard. 
Fatwa suddenly pushed him forcefully and he fell into the well, submerging without surfacing for air. After trying unsuccessfully to locate him, a few of the officers used a fire engine suction pump to pump water out of the well.
Corporal Kok was taken out of the well at 9.43pm, 36 minutes after he was pushed in. He was taken to hospital and pronounced dead at 11.02pm.
"DELETE, DELETE" CO-ACCUSED SAYS WHEN SHOWN VIDEO ADIGHAZALI TOOK
Despite Chong's "no filming" instruction, Adighazali had recorded part of the incident using his mobile phone. The footage began with Corporal Kok standing at the edge of the pump well, and ended just after Fatwa pushed him in.
Some two hours after recording the video, Adighazali was in the locker room of the fire station waiting for the police to arrive when he told Fatwa that he had taken a video of the incident.
He passed his mobile phone to Fatwa. After Fatwa watched it, he told Adighazali "delete, delete" repeatedly.
Adighazali did so, even though he knew the clip was evidence and that police officers were arriving to investigate the case.
The Technology Crime Forensic Branch of the Criminal Investigation Department examined Adighazali's Apple iPhone 7 a day later, and recovered the deleted video.
Forensic examination showed that it was created at 9.06pm on May 13 and deleted at 11.23pm.

ACCUSED'S CULPABILITY LOWER THAN OFFICER WHO PUSHED VICTIM IN: DEFENCE
Deputy Public Prosecutor Kumaresan Gohulabalan asked for a one-month jail sentence, saying that the accused's culpability was similar to Fatwa's.

Fatwa was sentenced to one year and four weeks in jail in October, while the cases for the remaining three officers are pending.

Adighazali's defence lawyer Ashwin Ganapathy asked for a sentence of no more than 14 days, saying that his client deleted the video in the spur of the moment, after giving in to the pressure put on him by Fatwa.
Adighazali had confessed to deleting the video in the very first interview with the investigation officer, he said, and was "so overwhelmed by guilt that he felt the right thing to do was to confess and not continue with the cover-up".
"It is also important to recognise the state our client was in at the material time," said the lawyer. "What had supposed to be a joyous occasion quickly turned fatal for one of our client's men." 
He said Adighazali was "reduced to a state of panic, guilt and utter worry", and his culpability is lower than Fatwa, who instigated Adighazali, said the defence.
In response, the prosecutor said that the pressure Adighazali felt was "self-conceived", as he held the same rank as Fatwa.
District Judge Chay Yuen Fatt said he could not agree that the accused's role or culpability was less than Fatwa.
"Ultimately, he was the one who deleted the video. It was a conscious and deliberate decision to delete the video," he said. "I also cannot accept that he was under pressure from Fatwa. If there was any pressure at all, it was internal. I cannot give any mitigating weight to that."

Corporal Kok's aunt Helen Kok told the media after the hearing that the family gets by a day at a time.
"This (incident), we won't forget," she said in Mandarin. "How can we forget."