Singapore Buddhist Federation 'grateful' for proposed 377A repeal in tandem with 'edification' of marital, family values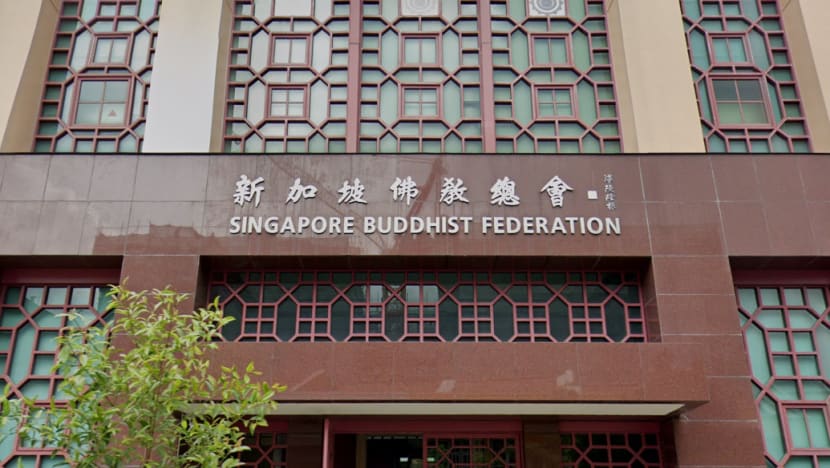 SINGAPORE: The Singapore Buddhist Federation (SBF) said on Friday (Aug 26) that it is "grateful" for the proposed repeal of Section 377A of the Penal Code in tandem with the "meaningful edification" of marital and family values held "dear" by Singapore society.
"Wholesome faith and gratitude in relationship building including filial piety are core to the practical practice of the Buddha's teachings," the SBF said in a statement.
Section 377A of the Penal Code criminalises sex between men. Section 12 of the Women's Charter defines marriage as being between a man and a woman; same sex marriages are void.
In the National Day Rally speech last Sunday, Prime Minister Lee Hsien Loong announced that the Government will repeal Section 377A and amend the Constitution to protect the definition of marriage from being challenged constitutionally in the courts.
SBF is the latest religious organisation to make a statement on the matter. Following the National Day Rally last Sunday, a number of faith and religious groups gave their initial reactions to Mr Lee's announcement.
This included several churches and church groups, the Hindu Advisory Board, the Sikh Advisory Board and the Islamic Religious Council of Singapore (MUIS).
Venerable Seck Kwang Phing, president of SBF, said at the time that spelling out the definition of marriage in the Constitution would be a good move to prevent more court challenges that will cause divisions in society.
"In recent years, increasing polarity in views has been the cause of animosity and discontent dividing advocates and opponents of this matter," said the SBF on Friday.
Instead, healthy facilitation of "pathways" to grow genuine conversations and understanding of lived experiences is key to soothing tensions that may have built up over time, it added.
"Meaningful discussion calls for level-headed selfless listening and mutual respect, where peaceful acceptance of differing views can build a foundation for creative inclusion and integration of needs in society," SBF said.
Reflecting on the history of the Section 377A debate in Singapore going back to 2007, SBF said that the time has come to "move forward with middle-ground dialogue, in order to prevent further polarisation and division" in Singapore.
"We need an inclusive and cohesive society more than ever, to overcome the challenges of unprecedented international crises and geopolitical tension," the federation said.
"We urge one and all in Singapore to work closely with our government leaders, so that we can, together, look deeply into the genuine inter-generational needs of families."
In its statement, the SBF said compassion is "aspiring one and all to be free from suffering" and the fruit of integrating "loving-kindness and wisdom".
"We need to stand in solidarity with all in compassion ... May we help one another feel safe and included," it added.
Editor's note: This article has been amended after the SBF issued on Aug 26 a revised version of its statement on Aug 25.
Repeal 377A: are matters about to get messier before they get clearer?