SFA lifts suspension for all 9 kueh manufacturers after third-party tests show current products meet preservative guidelines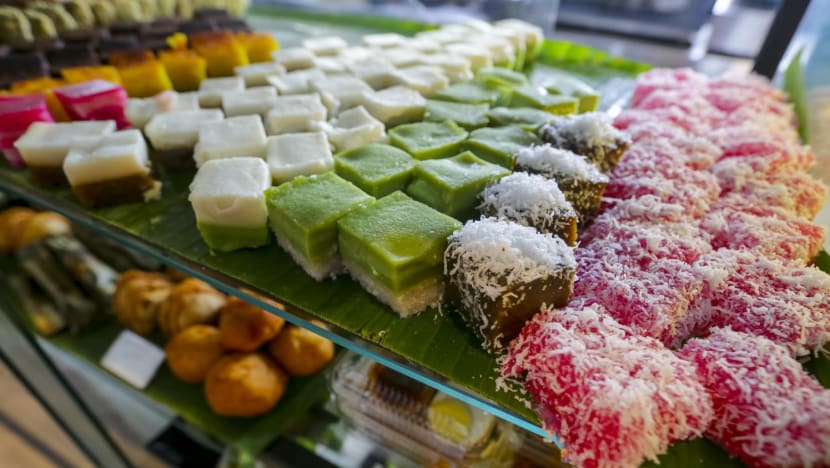 SINGAPORE: All nine kueh manufacturers initially sanctioned last month by the Singapore Food Agency (SFA) over the improper use of preservatives have had their suspensions lifted. 
These manufacturers have provided test results showing that their current production is free from benzoic acid or sorbic acid, said SFA on Wednesday (Aug 3), adding that the tests were conducted by "accredited third party laboratories". 
"Based on the results given, SFA lifted the suspension of these kueh manufacturers as adequate measures have since been put in place, in compliance with the Singapore Food Regulations."
Tiong Bahru Tian Bo Shui Kueh, also known as Jian Bo Tiong Bahru Shui Kueh, had its suspension lifted last week. Its previously implicated products were chwee kueh, nine layer kueh and tapioca kueh.
SFA then said in a media release on Tuesday that it was also lifting the suspensions of four other kueh manufacturers. They are Thomson Foodstuff Manufacturing, Delight Baker, AMK Nonya Kueh and Lim Food Industries.
In its latest update on Wednesday, SFA said the remaining four manufacturers were no longer suspended. These businesses and their previously implicated products are:
Chit Guan Foodstuff (bean paste, peanut and sesame ang ku kueh)
Sin Hwa Coconuts Industrial (ondeh-ondeh, tapioca kueh)
Tongli Food Manufacturing (yam cake)
Toh Chuan Kee Foodstuff (kueh lapis, mochi skin)
Under the Singapore Food Regulations, the use of benzoic acid or sorbic acid is not allowed in kueh products - except for its filling, which should not exceed the maximum permissible limits.