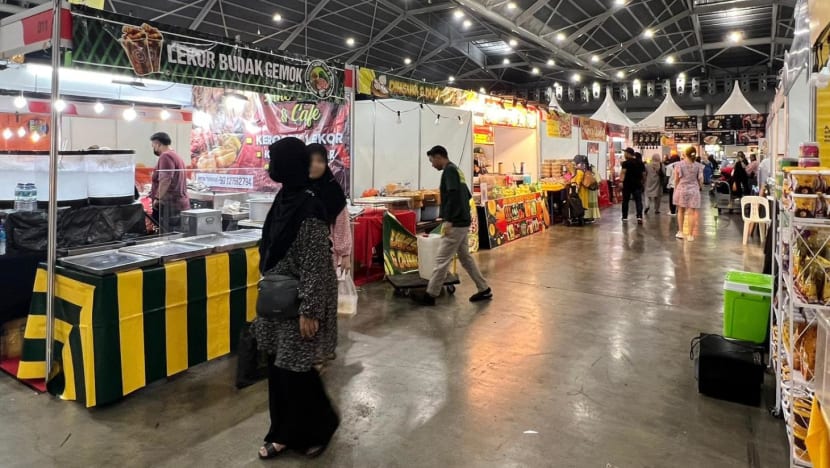 SINGAPORE: Twenty-four food stalls, including three food trucks, at the Hari Raya Mega Sale 2023 fair had their operations suspended by the Singapore Food Agency (SFA) after they were found to be operating without a licence.  
In a news release on Saturday (Mar 11), the agency said its officers discovered the unlicensed food stalls at the event at Singapore Expo Hall 5A on Friday. Unregistered food handlers were also found to be working at the 24 food stalls.
The organiser Megaxpress International was directed to cease the operations of the unlicensed stalls "in the interest of public health".
Operators of temporary fairs must get a permit from SFA, which allows the agency to ensure that fair operators have complied with measures to ensure food safety, it said.
These applications should be submitted at least two weeks before the start of the event.
Food and beverage stalls at temporary fairs are also required to be licensed by SFA, with food handlers who have passed the relevant food safety course.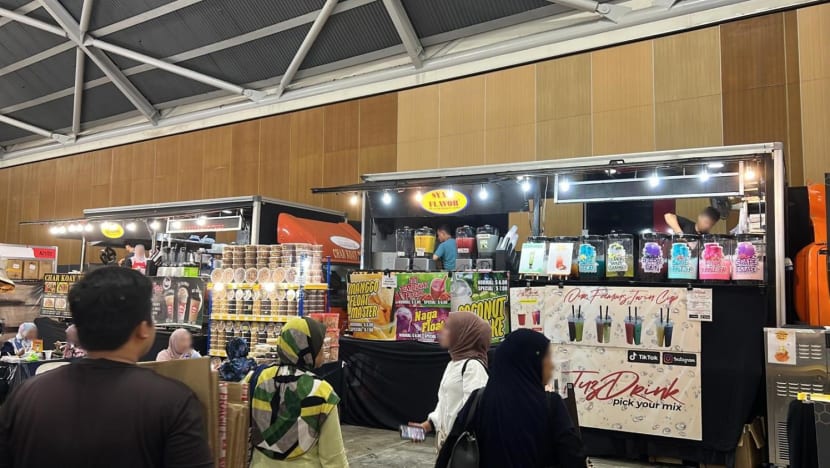 Enforcement action will be taken against temporary fair operators who do not adhere to regulations, said SFA, adding that investigation is ongoing. 
Those found guilty may be fined up to S$10,000. For a subsequent conviction, offenders may be fined up to S$20,000, jailed up to three months, or both.
CNA has reached out to the event organiser for more information.
Editor's note:
The sentences that offenders may face have been updated in this article after a correction by the Singapore Food Agency.
Read this story in Bahasa Melayu here.