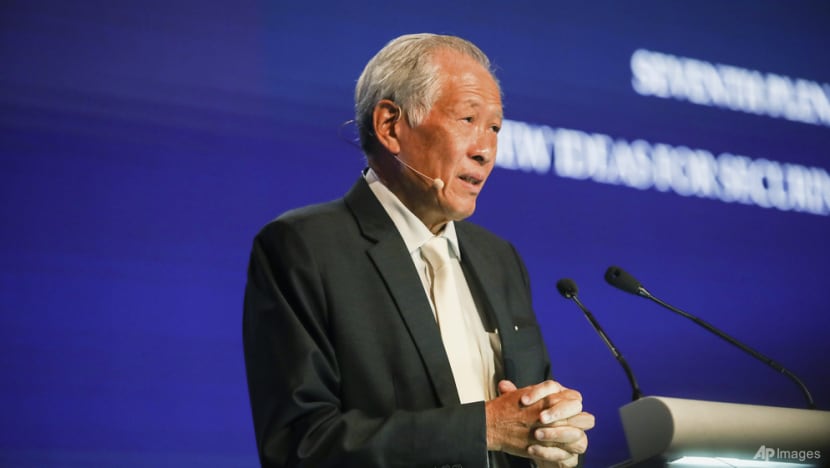 SINGAPORE: The strong participation in this year's Shangri-La Dialogue highlights the role Singapore can play in international diplomacy to "keep the peace", said Defence Minister Ng Eng Hen on Monday (Jul 4). 
The security conference enhances Singapore's role in providing "an open and inclusive meeting place" for countries to resolve their differences, Dr Ng added. 
Dr Ng was answering a question from MP Sylvia Lim (WP-Aljunied) on the key takeaways from the Shangri-La Dialogue. 
Forty-two countries were represented at the conference, which was held here from Jun 10 to 12. 
In a written parliamentary answer, Dr Ng noted that US Secretary of Defence Lloyd Austin and China's Defence Minister Wei Fenghe chose to meet in person for the first time in Singapore. 
General Wei also met Australia's new Deputy Prime Minister and Defence Minister Richard Marles at the Shangri-La Dialogue, the first meeting between Australian and Chinese defence ministers in nearly three years. 
While it would be "unrealistic" to expect meetings like the Shangri-La Dialogue to solve "longstanding and deeply rooted" security issues, Dr Ng said the conference has provided "an open, neutral and regular platform" for countries to meet for discussions. 
Dr Ng said the conference discussed a range of "difficult questions", from US-China relations to Cambodia's modernisation of the Ream Naval Base and climate change. 
He joked that the Shangri-La Dialogue was like "speed dating for defence ministers", having met 16 of his counterparts and holding two ministerial roundtables over one weekend. 
"But that mirth should not obscure or diminish the value that the Shangri-La Dialogue provides in allowing concentrated meetings within a weekend," Dr Ng said. 
Many countries, including Singapore, take the opportunity to conduct bilateral and multilateral meetings on the sidelines of the Shangri-La Dialogue, Dr Ng noted. 
Newly appointed defence ministers from Australia, Brunei, France and South Korea also found this year's conference "a useful opportunity to have in-person engagements with their counterparts for the first time", added Dr Ng. 
The Shangri-La Dialogue allows countries to "affirm common values and mutually beneficial principles that promote stability for our region and beyond", he said. 
Japan's Prime Minister Fumio Kishida was the keynote speaker at the Shangri-La Dialogue. Ukrainian President Volodymyr Zelenskyy gave a special virtual address on the second day of the conference.