SIA continuing discussions with London's Heathrow Airport on impact of passenger caps
There is currently no change to Singapore Airlines' scheduled flights from London's Heathrow Airport, said an SIA spokesperson.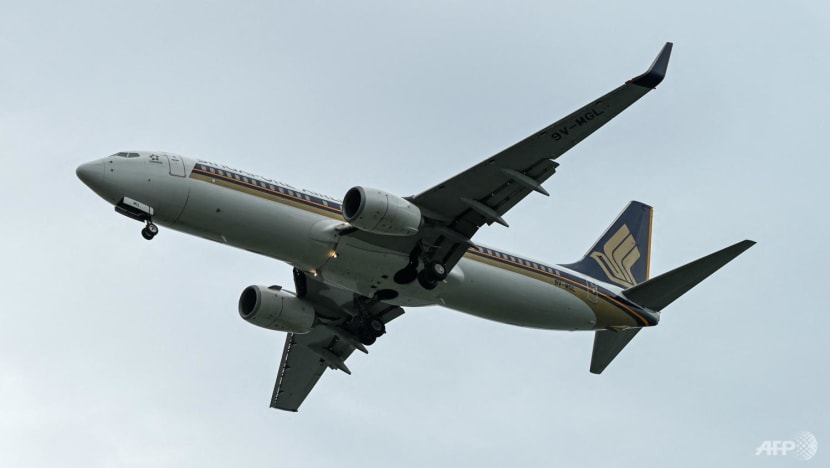 SINGAPORE: Singapore Airlines (SIA) said it is continuing discussions with Heathrow Airport on the potential impact of the hub's move to cap the number of passengers departing from London.
Heathrow Airport said last week that it had decided to cap departing passengers at 100,000 a day between Jul 12 and Sep 11 to ensure passengers have a "safe and reliable journey", amid long queue times, baggage delays and cancellations.
The airport also asked airlines to stop selling tickets to limit the impact on passengers.
Responding to CNA queries on Monday (Jul 18), an SIA spokesperson said that there is currently no change to its scheduled flights from Heathrow Airport.
"We will update our customers as soon as possible if there are any changes to their flights or bookings," the spokesperson said.
The airline also advised customers to update their contact information under their bookings to receive updates on the status of their flights.
SIA currently operates four daily flights between Singapore and Heathrow Airport.
Britain's busiest airport is struggling to cope as travel demand rebounds after the COVID-19 pandemic.
Elsewhere in Europe, passenger caps have also been implemented such as in the Netherlands and Germany's Frankfurt.
On Monday, Australian carrier Qantas Airways said that it had rearranged its flight schedule from Heathrow Airport.
The airline delayed the departure of its London-Perth flight by three hours on Sunday and brought forward the departure of its London-Singapore flight on Tuesday by nine hours.
Bringing forward the London-Singapore departure on Tuesday will result in an 11-hour layover in Singapore before the plane continues to Sydney, during which Qantas will provide accommodation for passengers.