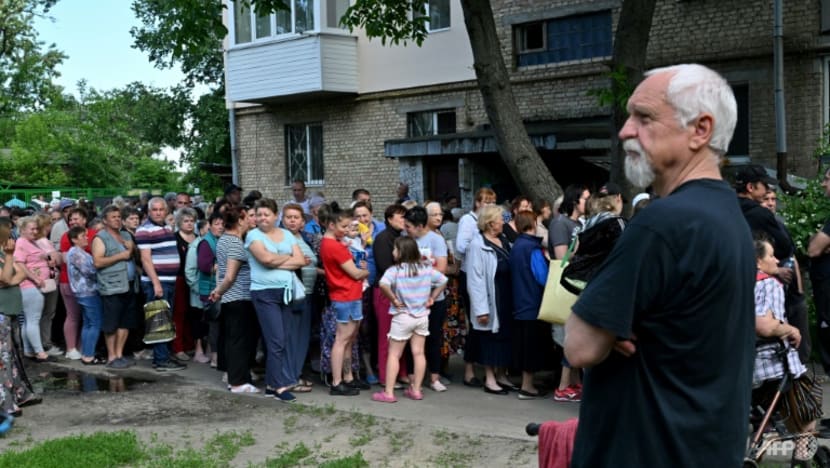 SINGAPORE: The Singapore Government will contribute a humanitarian assistance package to Ukraine, the Ministry of Foreign Affairs (MFA) said on Friday (Jun 10).
The contribution is in response to a request from Ukraine, said MFA in a press statement.
The package comprises nine ambulances, two fire engines, as well as an assortment of firefighting protective gear, rescue equipment, mine detectors and medical supplies.
"This assistance package was put together by the Ministry of Home Affairs and the Ministry of Defence to support international efforts, given the growing humanitarian crisis and needs in Ukraine," said MFA.
On Saturday, Ukraine President Volodymyr Zelenskyy will deliver a "special address" virtually from 4pm to 4.30pm at the 19th Shangri-La Dialogue in Singapore.
Russia's invasion of Ukraine is into its fourth month. On Tuesday, Mr Zelenskyy said that Ukraine will fight to recover all its territory occupied by Russian forces, adding that a stalemate was "not an option".
The invasion has lasted for more than a hundred days, with no end in sight to the fighting that has killed thousands, uprooted millions and reduced cities to rubble.
Prime Minister Lee Hsien Loong said in April that Singapore takes a strong stand against Russia's invasion because it has chosen to uphold a key principle that corresponds to its long-term national interest – the sovereignty and territorial integrity of all countries.
This position is one that Singapore has taken "consistently" over the years, said Mr Lee.