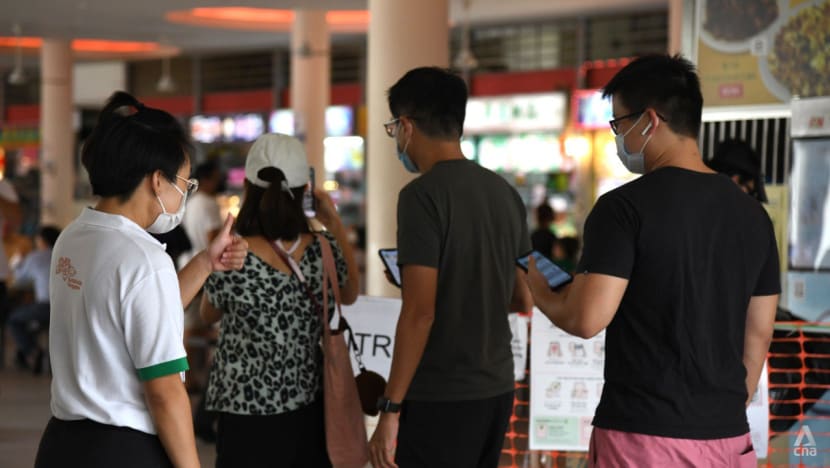 SINGAPORE: Singapore reported 3,445 new COVID-19 cases as of noon on Friday (Oct 15), with eight more fatalities from complications due to the virus.
The fatalities are seven men and one woman, aged between 61 and 89 years. Five of them were unvaccinated, while three were vaccinated.
Seven of the fatalities had various underlying medical conditions, while one unvaccinated case had no known medical conditions.
This brings Singapore's death toll from the coronavirus to 215.
Friday's case count is an increase from the 2,932 infections reported on Thursday.
Among the new cases, 3,443 are locally transmitted, comprising 2,823 infections in the community and 620 in migrant worker dormitories.
Two are imported cases, the Ministry of Health (MOH) said in its daily update released to media at about 11pm.
As of Friday, Singapore has reported a total of 141,772 COVID-19 cases since the start of the pandemic.
HOSPITALISATIONS AND HOME RECOVERY
Among all COVID-19 community cases that have been onboarded or admitted, 16,513 patients, or about 75 per cent, are undergoing home recovery.
Another 2,951 are in community care facilities and 804 in COVID-19 treatment facilities.
The remaining 1,593 patients are currently warded in hospital, mostly for observation, said MOH. Of these, 322 patients need oxygen supplementation and 48 are in intensive care.
Over the last 28 days, out of 65,808 infected individuals, 1.1 per cent needed oxygen supplementation and 0.1 per cent were in intensive care.
Among those who needed oxygen supplementation or intensive care, 49.9 per cent were fully vaccinated and 50.1 per cent were unvaccinated or partially vaccinated.
ACTIVE CLUSTERS
MOH said it is "closely monitoring" three active clusters, including a senior care centre at Buangkok View that is a new addition to the list.
There are a total of 55 cases in the cluster at ECON Medicare Centre and Nursing Home, with 11 reported on Friday. One of the cases is a staff member, while the remaining 54 are residents.
An existing cluster at United Medicare Centre in Toa Payoh added five cases for a total of 118 infections. A majority of the cases are residents, with staff members and a household member also among the infected.
Acacia Home, a welfare home for destitute people, is the third active cluster with three new infections bringing the total to 14. Twelve of the cases are residents, and the rest are staff members.
On Thursday, Singapore reported its youngest COVID-19 fatality - a 23-year-old person who was partially vaccinated.
MOH said the person had multiple underlying medical conditions, but did not specify what these were.