Demand for over-the-counter flu and cough medicine has moderated: MOH
Some retailers saw a shortage of flu and cough medicines in December due to a spike in demand from locals and foreigners.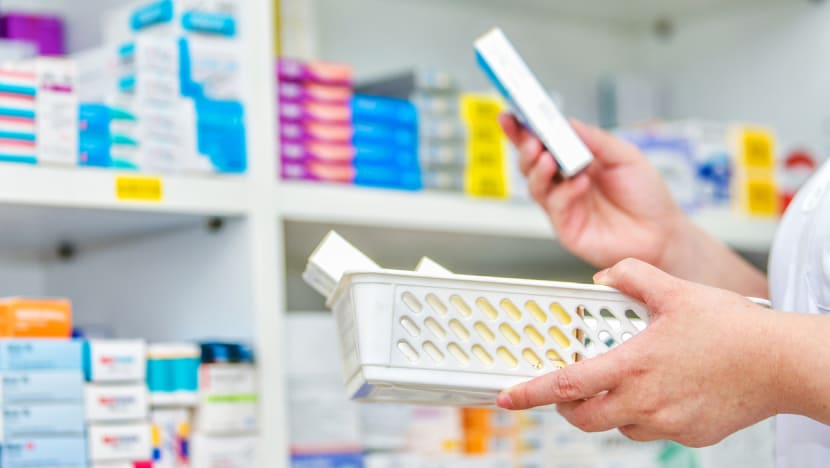 SINGAPORE: Demand for over-the-counter flu and cough medicines has "moderated" in the past couple of weeks, said Senior Minister of State for Health Janil Puthucheary on Tuesday (Jan 10).
Retailers and pharmacies reported a shortage last month amid increased demand. Some China nationals in Singapore also told CNA that they were sending flu medicines back home to relatives caught up in a surging COVID-19 outbreak.
The surge in demand prompted some Singapore retailers to impose limits on the number of Panadol and Nurofen products each customer can buy.
Speaking in Parliament on Tuesday, Dr Puthucheary said Singapore's medical supplies, including oximeters and oxygenators, were adequate to meet demand over the past year.
Towards the end of 2022, however, there were temporary shortages of specific brands of medicines used to treat fever, cough and cold due to higher viral infections, he said. 
"In the past couple of weeks, demand has moderated and stock levels have improved," he added.
Responding to questions from Members of Parliament Saktiandi Supaat (PAP-Bishan-Toa Payoh) and MP He Ting Ru (WP-Sengkang) about Singapore's national stockpile of medicines, Dr Puthucheary said the supplies are more than adequate.
"Our national stockpiles, which includes what the vendors have, have remained within our policy thresholds all the way along," he said, adding that the Ministry of Health (MOH) has a "fairly granular, live view" of the stocks held by the vendors as well as in the national stockpile.
"We are fairly confident that we'll be able to meet the demands."
Outlining the country's approach to ensuring a sufficient supply of medicines, he said retailers, in general, keep close track of their supplies of over-the-counter medicines and medical supplies, and bring in more stock or alternative brands when there is a surge in demand.
The ministry also monitors the stock levels of commonly used medicines and medical supplies, especially when there are exceptional surges in demand or disruptions to supply, Dr Puthucheary said. 
"If necessary, MOH will work with the retailers to procure additional stocks to meet the demand, or issue relevant advisories," he said.
"In addition, MOH maintains stockpiles of key medicines and medical supplies to be prioritised for the higher acuity patients in our public healthcare institutions."
Dr Puthucheary added that in extreme situations, where there may be global shortages, additional measures such as imposing sales limits may be imposed to prevent hoarding and ensure that the medicines and medical supplies are fairly distributed.