Singapore Garden Festival returns after four-year hiatus with new locations at Orchard Road, Botanic Gardens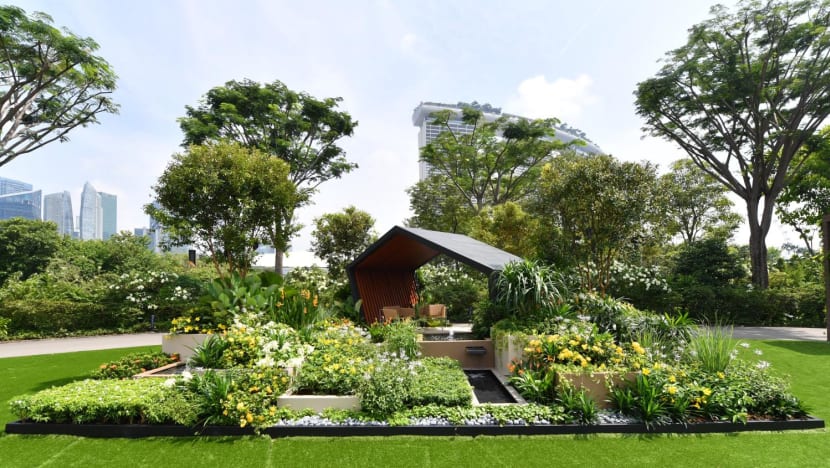 SINGAPORE: The Singapore Garden Festival returns this year, bringing its floral displays and exhibitions to the Singapore Botanic Gardens and Orchard Road. 
The event, which makes its comeback after a four-year hiatus, will be spread across several nodes to "enable a wider reach of visitors" and reduce crowding, said the National Parks Board (NParks) on Wednesday (Jun 1). 
The eighth edition of the festival will see a series of flower and horticultural shows open from Jul 30. 
The public will have until Aug 7 to see the festival highlights at ION Orchard and Ngee Ann City, and until Aug 9 at the Singapore Botanic Gardens. Entry to the events and shows will be free. 
The key locations along Orchard Road will be ION Orchard and Ngee Ann City Civic Plaza, said event organiser NParks.
Featured at these locations will be the show garden competition, floral competitions and floral installation displays.
Festival highlights
ORCHARD ROAD
 A Show Garden Competition featuring creations by top award-winning local and international designers. This year's displays will feature six Show Garden plots by designers from Australia, France, Singapore and the United Kingdom. 
A Community Garden Edibles Competition, which recognises the abilities of gardeners and showcases their gardening skills in cultivating quality edibles. Visitors can expect to see a variety of fruits and vegetables that can be grown in Singapore, including some unique or uncommon edibles.
Floral competitions featuring colourful and vibrant cut-flower displays and floral masterpieces by notable designers in Singapore.
SINGAPORE BOTANIC GARDENS
An orchid competition, organised in partnership with the Orchid Society of Southeast Asia, featuring the region's best orchid plants as well as award-winning orchid varieties grown by hobbyist and industry players.
A landscape design challenge at Eco Garden, Bukit Timah Core. Ten teams of tertiary students are challenged to design and create a garden from empty spaces within four hours.
Singapore Botanic Gardens Heritage Festival, where visitors can discover and celebrate the Gardens' heritage through a variety of programmes, including concerts, tours, talks and exhibitions.
A marketplace with more than 50 retailers offering plants and gardening products, arts and crafts as well as food for sale.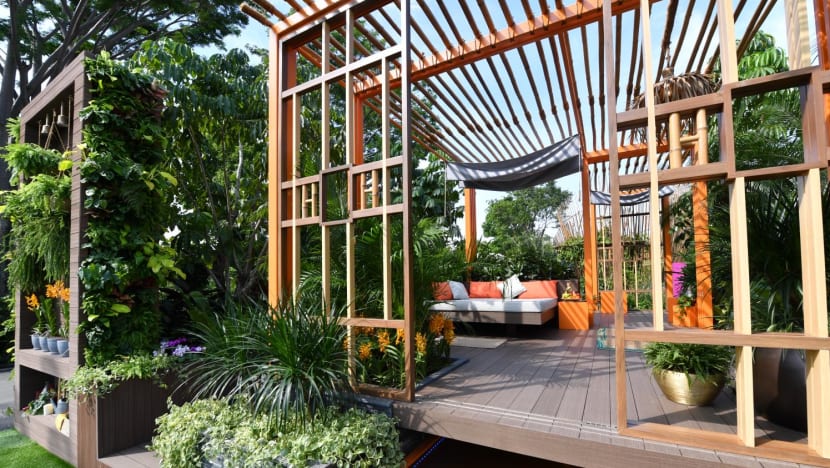 Visitors at ION Orchard will be greeted by two large floral installations created by local floral masters Harijanto Setiawan and John Lim. 
The mall will also host a mass Floral Fiesta: A Floral Creation Challenge at Basement 4 from Aug 3 to 7.
The event, which is new to this year's festival, will see budding florists, floral hobbyists and professional floral designers come together to create pieces based on a variety of themes.
The displays at the Singapore Botanic Gardens will be at the National Orchid Garden and the Eco Garden at Bukit Timah Core. Events at these locations include the orchid competition, the Singapore Botanic Gardens Heritage Festival and the Singapore Gardeners' Cup.
"Visitors can look forward to viewing more than 400 rare and exquisite orchids, including warm and cool-growing species and hybrids found in different regions around the world, submitted for competition by professional growers and hobbyists," NParks said.
Concerts, tours, talks and exhibitions will also be offered to celebrate the Singapore Botanic Gardens' heritage.
Online platform Shopee will return as the official e-marketplace partner for the festival, with exclusive promotions and a wider range of products.
It will also conduct livestreaming sessions and game elements to engage with the public, NParks said.
"The pandemic has led to a rise in interest in greenery and nature, and the addition of Orchard Road, which is a stone's throw from the Gardens, will enable us to reach out to new audiences and make the festival more accessible for many to visit," said Mr Dennis Lim, NParks' coordinating director of festival, events and exhibitions.