Parliament passes law to spell out how death row inmates can file challenges after appeals fail
If a prisoner is found to have abused court processes, they will not be allowed to file a post-appeal application unless there is new evidence.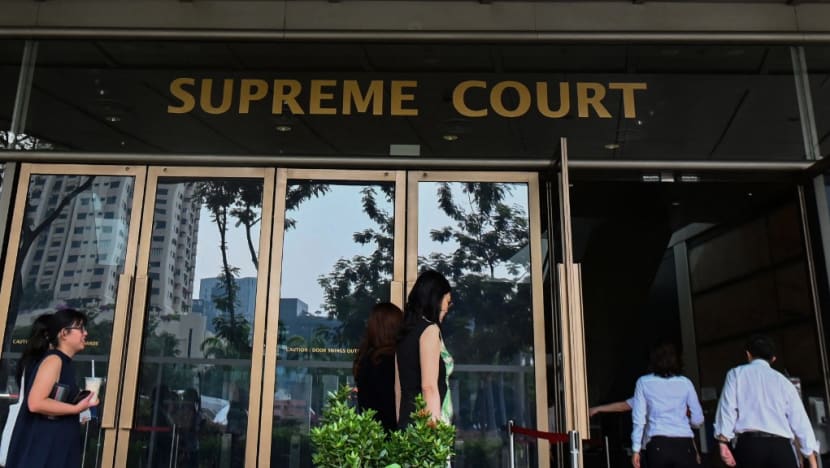 SINGAPORE: Parliament on Tuesday (Nov 29) passed legislation clarifying court processes for death row prisoners who have exhausted their appeals and clemency avenues.
With the passing of the Post-Appeal Applications in Capital Cases Bill, such inmates who have abused court processes will not be allowed to file a post-appeal application. This is unless they can provide new relevant evidence that could not have been presented earlier.
The inmates will also have to state if there was any delay in filing their application after getting the new evidence. If so, they have to state the reasons for the delay.
Such post-appeal applications include those for a stay of execution of a death sentence, those calling into question the conviction or death sentence imposed on a prisoner, or judicial review applications challenging the President's decision not to grant clemency.
These are where prisoners have been sentenced to death, but have failed in all their appeals and bids for clemency.
This comes after several high-profile cases in recent years where the apex court chastised the abuse of court processes and the dragging out of post-appeal capital cases.
One that attracted international attention was the case of Nagaenthran Dharmalingam, a convicted drug trafficker who was sentenced to death in 2010.
The Malaysian was hanged in April this year. His appeal was dismissed in 2011 and he filed multiple applications to challenge the death sentence.
In dismissing his final bid for leniency, the Court of Appeal noted the "torturous path" that the proceedings took, including a criminal motion that was filed at the eleventh hour.
Additionally, under the new procedures, only the Court of Appeal may hear post-appeal applications and grant a stay of execution of the death sentence. Previously, such cases could be heard in both the High Court and the Court of Appeal.
In some cases, a single judge may be able to hear the application.
ISSUES FLAGGED BY MPs
At the second reading of the Bill on Tuesday, four MPs — including Leader of the Opposition Pritam Singh — posed several clarifications to Ms Rahayu Mahzam, Senior Parliamentary Secretary for Law.
Mr Singh (WP-Aljunied) told the House that the Workers' Party would have voted against the Bill if death row inmates were barred from filing post-appeal applications even if there were new evidence or legal arguments.
"While this Bill may appear to some as putting a spanner in the works for lawyers who wish to file (post-appeal applications), in my view, it serves to regulate the process better and does not close off defences not heard at trial," he added.
He asked Ms Rahayu if the law ministry ever envisioned a scenario where a death row inmate's lawyer was not thorough enough in raising legal arguments, but the inmate gets new counsel who is then able to raise these arguments that were previously available.
Under the Bill, the Court of Appeal "must not" grant such an application if filed by an inmate who had abused court processes. Mr Singh questioned if it was necessary to remove the apex court's discretion to grant the application in such cases.
In response, Ms Rahayu said that the court can still grant permission if certain requirements are met.
Mr Louis Ng (PAP-Nee Soon) noted that the Bill gives the Court of Appeal powers to take additional evidence, such as if it is determining whether there was an abuse of process.
He asked if only the apex court can decide to do so, or if a party can apply for the court to exercise its power to take additional evidence. Ms Rahayu affirmed that both ways work.
Mr Ng also asked what factors the Court of Appeal should consider in deciding if an application is an abuse of process.
Ms Rahayu reiterated that if a prisoner had previously been found by the Court of Appeal to have abused the court's process in a relevant application, permission must not be granted unless there is evidence that was not previously adduced.
This applies also if the prisoner had previously abused the court's process in any other application or court action to frustrate or delay the prisoner's execution.
Should permission be granted, the post-appeal application must be filed within a specified period and a hearing before a court of three or more judges will be fixed.
The evidence could not, even with reasonable diligence, have been adduced in court before the inmate seeks permission to file a fresh post-appeal application, Ms Rahayu said.
Meanwhile, Ms Hany Soh (PAP-Marsiling-Yew-Tee) and Mr Zhulkarnain Abdul Rahim (PAP-Chua Chu Kang) asked if more than one judge can hear such applications.
Ms Rahayu clarified that only applications for permission to file a post-appeal application may be heard by a single judge. Furthermore, the Court of Appeal has the discretion to convene a coram of three or five judges, depending on the facts of the case.