Singapore's Prime Minister Lee Hsien Loong to make first official visit to China since pandemic
He will meet Chinese President Xi Jinping in Beijing.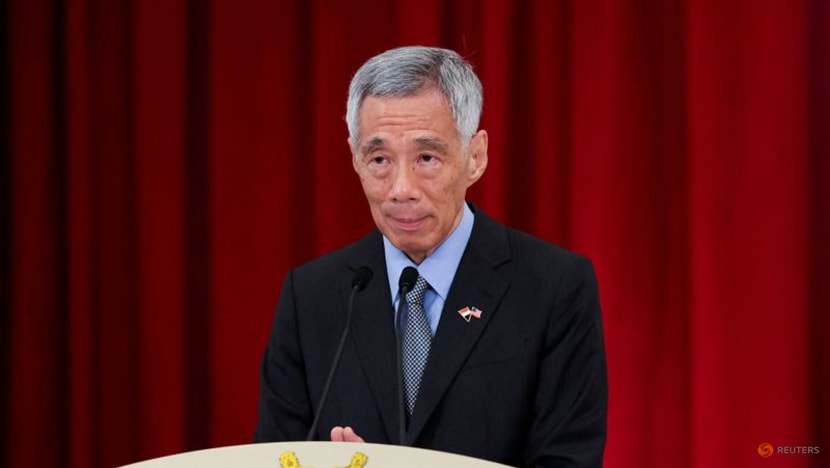 SINGAPORE: Singapore's Prime Minister Lee Hsien Loong will be making a six-day official visit to China and meet with Chinese President Xi Jinping in Beijing.
The Prime Minister's Office said in a statement on Sunday (Mar 26) that at the invitation of China's new premier Li Qiang, Mr Lee will also visit Guangdong and Hainan provinces during his trip from Mar 27 to Apr 1.
This is Mr Lee's first visit to China in around four years, and his first since the COVID-19 pandemic. He met Mr Xi in November last year in Bangkok, on the sidelines of the Asia-Pacific Economic Cooperation Economic Leaders' Meeting.
In an interview with China Central Television broadcast on Friday, Mr Lee described relations between Singapore and China as "very good".
He also said China's rise needed to be met with give and take from all sides, in recognition that the superpower now has a bigger role and voice on the global stage.
Mr Lee's delegation to China will comprise Madam Ho Ching, Foreign Affairs Minister Vivian Balakrishnan, Trade and Industry Minister Gan Kim Yong, Health Minister Ong Ye Kung, Senior Minister of State for Foreign Affairs and National Development Sim Ann, Senior Parliamentary Secretary for Health and Law Rahayu Mahzam as well as government officials. 
In Guangdong, Mr Lee will be hosted to lunch by Secretary of the Communist Party of China's (CPC) Guangdong Provincial Committee Huang Kunming. He is also slated to meet Singaporeans based in the coastal province. 
Mr Lee will then deliver a speech at the Bo'ao Forum for Asia (BFA) Annual Conference in Hainan, where the theme is "An Uncertain World: Solidarity and Cooperation for Development amid Challenges". 
While in Hainan, he will attend an official lunch hosted by Premier Li, for foreign leaders attending the conference. He will also meet with Secretary of the CPC Hainan Provincial Committee Feng Fei.  
In Beijing, apart from meeting Mr Xi, Mr Lee will also attend a welcome ceremony and lunch banquet hosted by Premier Li.
The Singapore Prime Minister will then meet with numbers three and four in the CPC hierarchy: National People's Congress Chairman Zhao Leji and Chinese People's Political Consultative Conference Chairman Wang Huning.
Mr Lee will also meet with Secretary of the CPC Beijing Municipal Committee Yin Li. 
In Mr Lee's absence, Deputy Prime Minister Lawrence Wong will be Acting Prime Minister from Mar 27 to Mar 28, followed by Senior Minister and Coordinating Minister for National Security Teo Chee Hean from Mar 29 to Apr 1.