'The algorithm does it for you': Why social media users are ditching 'boring' Facebook and Instagram for shiny new toys
With talk of a Twitter exodus in the wake of Elon Musk's takeover, CNA looks at why some in Singapore are switching from mainstream social media services to alternative ones.
SINGAPORE: A server named "kopiti.am", run by a bot with a @towkay handle and a display pic of the iconic Singaporean sitcom character Phua Chu Kang: It was this "local flavour" which drew Prakash Perumal Haridas to Mastodon.
On the open-source, decentralised microblogging platform, "everything is different and quirky", said Mr Prakash, 33.
"It feels like a cool … virtual space to just hang out and to be good to one another."
By joining local servers like kopiti.am, the media producer at the National University of Singapore (NUS) finds it a cinch to connect with other Singaporeans from different backgrounds – folks he never would have interacted with, outside of his usual circles on the Twitter platform.
Controversial billionaire Elon Musk's takeover of Twitter in late October has sparked reports of users worldwide exploring alternatives like Mastodon, which launched in 2016.
In early November, Mastodon claimed to have more than 1 million monthly active users, of which almost half were new users added since Musk bought Twitter.
Mr Prakash is among those in Singapore – including local blogger Mr Brown - who have made the switch.
But it's not just Twitter. Other social media platforms - from the newer likes of BeReal to more seasoned options such as Xiaohongshu, are emerging as serious competitors to heavyweight household names like Instagram and Facebook.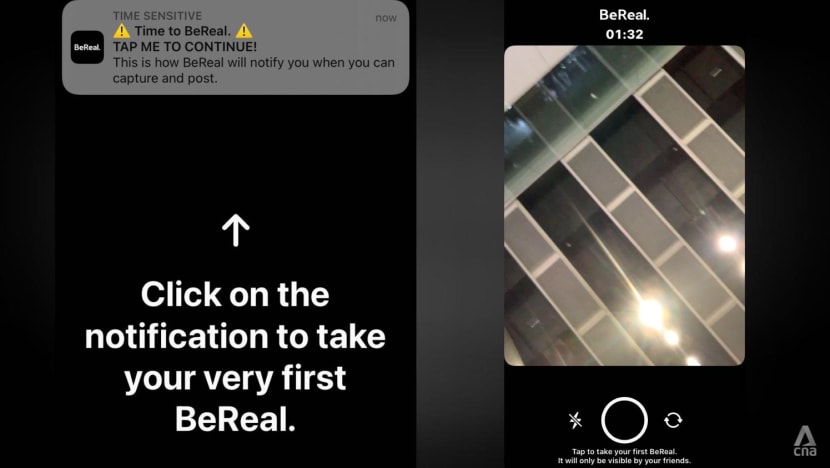 Having greater authenticity and more say in their user experience – rather than being at the mercy of relentless advertising and tracking – were some reasons shared with CNA, by fans of these hitherto lesser-known platforms. 
"I DON'T FEAR BEING JUDGED"
For software engineer Mike Cartmell, 38, moving from Twitter to Mastodon was all about having control over his feed, and being able to view just the posts from accounts he follows.
"I was growing frustrated with my Twitter feed being full of ads and endless content I wasn't interested in seeing," he said. "At the same time, I was increasingly interested in online privacy and wanted to limit my exposure to the tracking practices of large social media sites."
One particular feature of Mastodon also spoke to Mr Prakash: The platform does not immediately show the number of times something has been favourited, boosted or replied to.
"This unlearning of not relying on likes and retweets but focusing on the content first seems fresh," he said.
Mr Prakash added that unlike on Twitter, he has not had to mute or block bot accounts that tag him incessantly and clog up his notification.
Authenticity and a genuine experience are also the main selling points of the aptly named French platform BeReal founded in 2020, which has since shed its obscurity and broken into the top 25 of app store downloads in the United States.
Undergraduate Samanntha Htun, 21, drew a direct comparison between the app and Instagram – where her connections are made up of friends, family and people she has never talked to in real life.
"On Instagram … I feel like I constantly have to be cautious of what I post because I get worried of what people will think of me," she said. "For the most part (I) will present my ideal self to my followers."
BeReal, on the other hand, only allows users to post once a day when they are notified to, regardless of what they are doing at that point in time. The app does not allow for filters or edits either.
"I don't have that fear of being judged," said Ms Htun. "Everyone is being authentic and has no opportunity for selective self-presentation, which makes me feel more relieved."
'"MORE LEGIT AND FUN"
Elsewhere auditor Kevin Tan, 26, is a big fan of what he sees as the relative scarcity of ads on Xiaohongshu – sometimes referred to as China's answer to Instagram.
"When I use Xiaohongshu to look for places to visit in Singapore - such as restaurants and cafes - the posts feel less biased compared to those shared by local channels and influencers on Instagram," he said, attributing it to a smaller Singaporean presence on the Chinese platform.
Founded back in 2013, Xiaohongshu has exceeded more than 200 million active users as of October 2021, with more than 70 per cent of its users from the "post-90s generation", the company told CNA.
The app – whose name translates to little red book – also packs a "really powerful" algorithmic punch, according to 22-year-old user Celestine Teh.
"Xiaohongshu is basically Facebook, Reddit, Instagram, TikTok and Pinterest mashed together but in a good way," she said. 
Unlike those services, however, she doesn't have to follow topics, people or pages on Xiaohongshu to get information.
"The algorithm does it for you," said Ms Teh. "And the user interface and user experience present it in an appealing manner."
Another app which has been around for some time is Douyin, better known as the Chinese version of TikTok. Launched by tech firm ByteDance in 2016, it remains one of the most popular apps in China and has over 700 million daily active users globally as of 2021.
To download Douyin in Singapore, users must switch their location to China while browsing app stores.
But that hasn't deterred Mr Tan, the auditor, who described the platform as one that "resonates and appeals" to him as an "Asian and Chinese". 
For some social media users, it boils down to the adage that content is king.
Many of today's trends and original content come from Douyin, insisted Mr Tan.
"You could say Douyin has started and brought many trends to Western counterparts like TikTok and Instagram," he said. "Why not just watch from Douyin and support the content creators instead of letting some third party earn money (that) does not belong to them?"
Facebook, for Mr Tan, has now "mainly become a platform to get updates about friends and family members, not so much for entertainment".
Student Teo Xin Xi, 22, had one word for the likes of Facebook, Instagram and Twitter: "Boring". 
People just are posting the same content on those platforms, she said. 
"Douyin seems to have more legit and fun content. It feels more informative compared to other platforms, and doesn't have just random people dancing to songs," said Ms Teo, adding that she gets on Douyin for at least five minutes daily "no matter how tired I am".
"PEOPLE LIKE NOVELTY"
Although alternative platforms are rising in popularity, experts say it remains to be seen how invested new users will be.
Dr Natalie Pang, a principal investigator at the Centre for Trusted Internet and Community at NUS, said most of these platforms were at their "nascent stage of adoption".
"They will be appealing to users that have a strong sense of what they want from such platforms, and can identify others to join them," she said.
Said Professor Lim Sun Sun from the Singapore University of Technology and Design: "People like novelty, and people will be drawn to alternatives that present different kinds of features.
"You may go in and explore awhile … But you may not stick around for the long haul, if you find that the conversation or the quality of interaction; the kinds of people you're meeting are not quite the ones that you're looking for," she added.
Yet Mastodon, for one, could prove an attractive proposition because people can choose which communities to speak to and be part of, said Prof Lim.
This hits the nail on the head for users like Mr Cartmell, the software engineer.
"I've actually found it surprisingly easy to discover like-minded people on Mastodon," he said.
"It takes some effort at first, but I think it's a much better way to build connections, compared to the algorithm's suggestions on other platforms."