ST Engineering to convert Boeing 757 passenger plane into 'flying fire truck' in world's first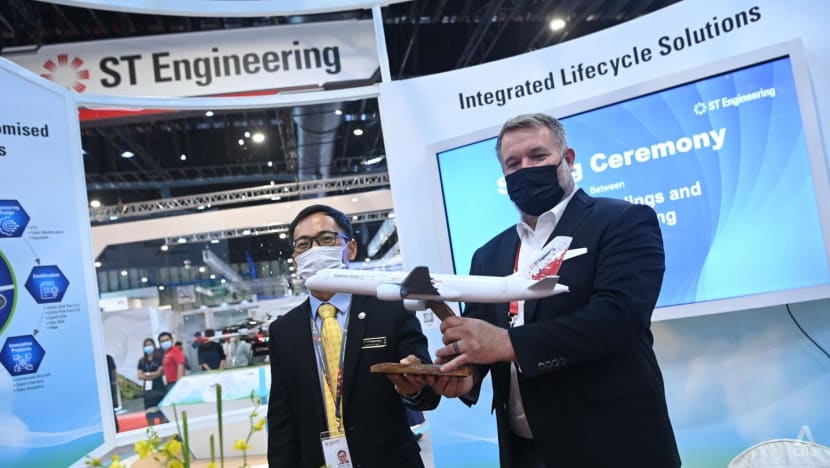 SINGAPORE: ST Engineering on Wednesday (Feb 16) said it will convert a Boeing 757 passenger plane into an aerial firefighting platform in what it described as a world's first.
US company Galactic Holdings, which is contracted by the US Forest Service to fight fires, will buy the plane and let ST Engineering undertake the full scope of the project, from design and engineering to certification and conversion, said ST Engineering during a signing ceremony at the Singapore Airshow.
The Boeing 757 passenger-to-tanker (P2T), estimated to enter service in 2024, will have a capacity of nearly 26,500 litres of fire retardant, making it one of the largest aerial firefighting platforms on the market, ST Engineering said in a news release.
Current converted firefighting planes like the Boeing 747 Supertanker and McDonell Douglas DC-10 could hold more retardant but are getting older, as countries grapple with a rising number of forest fires in recent years, ST Engineering said.
The Boeing 757P2T will come with a "state-of-the-art" dispensing system to ensure the retardant is accurately delivered, ST Engineering said.
"Compared to the current generation of firefighting platforms that are in service, the Boeing 7572T is also more fuel efficient, and has the versatility to be deployed to remote locations for firefighting missions," it added.
Galactic Holdings managing member Darrin Henry said in a statement that his company chose to partner ST Engineering due to its "ability to deliver a green and highly-innovative firefighting solution that will help drive value for our investors".
The plane will be converted at one of ST Engineering's airframe maintenance and modification facilities in the US.
ST Engineering will also use its global network of maintenance, repair and overhaul facilities to provide aftermarket service for the plane and support Galactic Holdings' operations worldwide.
ST Engineering's senior programme manager Leon Tan said the company will remove the plane's seats, plug its windows and install two fire retardant tanks in the cabin.
The floor under the tanks will be reinforced and channels carved out for the retardant to be released through forward and aft release doors on the belly of the plane. These doors will also need to be installed and the surrounding area reinforced.
Mr Tan said one of the main challenges will be getting the plane certified. "There is actually very limited aircraft (conducting firefighting operations) that have been certified under a supplementary type certificate," he said.
Planes that go through major modifications must have this type of certificate, which is usually issued by a national aviation agency like the US Federal Aviation Administration.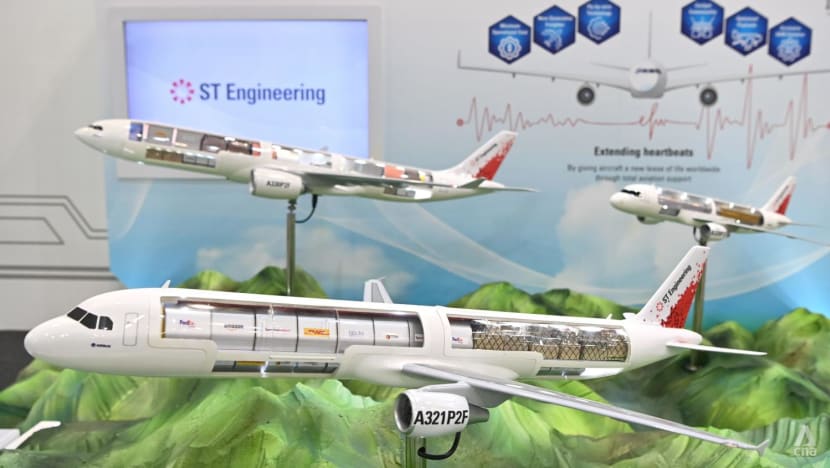 Nevertheless, Mr Tan said ST Engineering has extensive experience converting Boeing 757 passenger planes into cargo freighters, adding that the process for that is more complicated as the entire length of the floor must be reinforced.
ST Engineering is looking at converting between 10 to 15 aircraft for Galactic Holdings, Mr Tan said, depending on where and how it wants to deploy them. The planes could also be used in countries like Australia, he added.
ST Engineering president of commercial aerospace Jeffrey Lam said this expertise can be tapped to develop "innovative solutions" in the fight against forest and wildfires and to save lives.
"We are excited to be working with Galactic Holdings in this new endeavour of repurposing passenger aircraft into flying fire trucks," he said.