Singapore bears no financial impact from collapse of Sun Cable solar project: Gan Kim Yong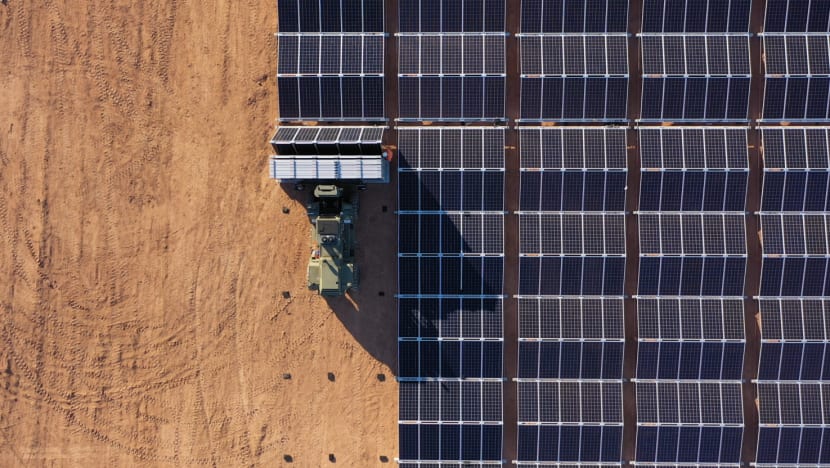 SINGAPORE: Singapore has not made any commitment to Sun Cable's flagship solar energy project and therefore bears no financial impact from the company's recent decision to enter into voluntary administration, said Trade and Industry Minister Gan Kim Yong on Monday (Feb 6).
He was responding to questions from Members of Parliament on whether Singapore made financial investments in the project, the implications of the collapse on Singapore's renewable energy targets and what considerations are in place to assess the commercial risk and implementation of such projects.
In a written parliamentary reply, Mr Gan said there are abundant renewable energy resources in the region and beyond, and "considerable interest" from companies to bring electricity into Singapore.
The Energy Market Authority (EMA) received more than 20 proposals for its ongoing Requests for Proposals exercise, with Sun Cable's proposal being one of them.
"As part of the tender process, EMA has been clarifying our technical requirements with Sun Cable. However, Singapore has not made any commitment, financial or otherwise, into the Sun Cable project," Mr Gan said.
"Singapore therefore bears no financial impact from the recent actions taken by Sun Cable to enter into voluntary administration."
Sun Cable's flagship project aimed to harness solar energy in Australia and channel it to the Asia-Pacific region, including Singapore.
The renewable energy company had intended to begin construction on a 4,200km undersea cable in 2024. However, the firm announced on Jan 11 that the mega project has fallen short of funds, prompting it to go into voluntary administration.
Mr Gan said Singapore remains on track to import up to 4 gigawatts of low-carbon electricity by 2035.
"Discussions with companies on the projects are in progress. We also welcome Sun Cable to resume discussions when it is ready to do so," he added.
Strong international collaborations are necessary to facilitate commercial electricity trading projects and the development of regional power grids, said Mr Gan, noting that Singapore has signed agreements with Brunei, Cambodia, Indonesia, Lao and Vietnam in the past year to strengthen energy cooperation.
Singapore has also embarked on small-scale projects such as the Lao PDR-Thailand-Malaysia-Singapore Power Integration Project, under which Singapore is importing up to 100 megawatts of hydropower from Lao.
In January, a joint agreement was signed between YTL PowerSeraya and TNB Genco, allowing Singapore to import 100 megawatts of electricity from Malaysia as part of a two-year trial.
"We look forward to the implementation of this project and further small-scale import projects which serve as important pathfinders for scaling up electricity trading," said Mr Gan.