Snap Insight: What Sun Cable collapse means for Singapore's plans to diversify energy sources
Sun Cable's move into voluntary administration makes the fate of an ambitious Australia-to-Singapore solar project uncertain, but all is not lost yet, says the Energy Studies Institute's David Broadstock.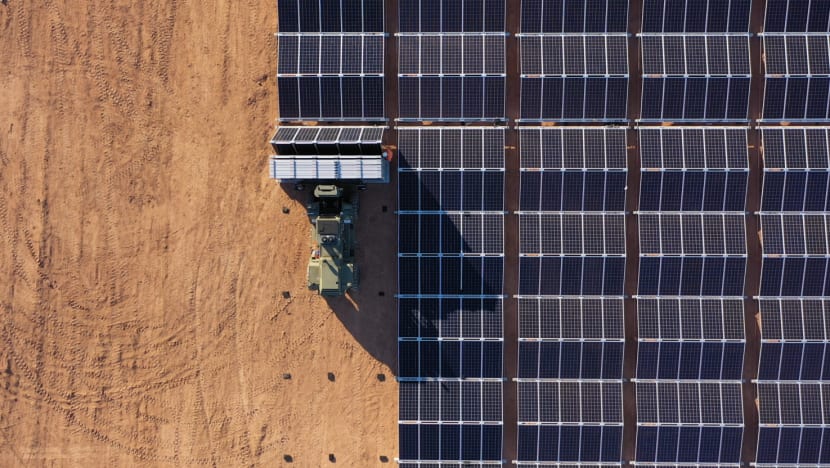 SINGAPORE: The PowerLink had been hyped as an ambitious infrastructure project, helmed by start-up Sun Cable, which would supply Singapore and Indonesia with solar energy from Australia.
Stretching across 4,200km, it would be the world's longest undersea cable carrying up to 3.2GW of electricity – under half of Singapore's peak electricity demand today. The project was slated to begin construction in 2024 and become operational by 2029.
News on Wednesday (Jan 11) that Sun Cable is going into voluntary administration, making the fate of the PowerLink uncertain, might be disappointing for clean energy advocates.
What makes PowerLink a particularly attractive proposition is that Australia has the resources to deploy large-scale solar farms, from which Asian countries would be able to import large quantities of green electricity. This is very attractive for Singapore where there is a lack of land for solar or other renewable energy generation.
An obvious question is whether this is a bad start for Singapore's plans to import clean energy from regional partners. The country has a target of importing 4GW of low-carbon electricity by 2035, or 30 per cent of projected electricity supply then.
ALL IS NOT LOST
Sun Cable's collapse is certainly not a step in the right direction, but all is not lost just yet.
Sun Cable's move into voluntary administration results from two major backers being unable to agree on the future direction and funding structure of the company.
This is a critical blow to Sun Cable's business, but it is too early to say all options are fully exhausted. Already there is emerging discussion that Squadron Energy, one of Sun Cable's two backers, may consider putting together a separate funding deal.
The devil will be in the details. Why were Sun Cable's two main stakeholders unable to reach mutually agreeable terms over a project pipeline of strategic regional importance? Was it a matter of clashing personalities, or were there larger questions about financial viability?
Those were two reasons alluded to by Sun Cable in their statement on Wednesday. The fact that both were put forward leaves some ambiguity. Speculating over the details behind Wednesday's news may be best avoided until additional details emerge.
An unambiguous truth though is that Sun Cable would have been very reluctant to go into administration. Moreover, if the financial proposition makes commercial sense, differences in strategic vision and direction are easier to resolve.
REGIONAL POWER GRIDS STILL CRITICAL FOR SINGAPORE
Sun Cable's move into administration does not alter why regional grid connections are important for Singapore.
While Singapore remains on track to meet its imports target of 4GW by 2035, it needs more diversity in its energy sources, as this helps build energy resilience. Moves to set up energy trade with Malaysia and Laos not only contributes to this effort, but also creates economic gains for neighbouring countries with clean energy resources.
In the grand scheme of things, if infrastructure such as PowerLink remains of critical importance and is a viable commercial opportunity, it will be developed. These events may create some delay, but perhaps not enough to derail Singapore's decarbonisation ambitions.
Questions will need to be asked and lessons learned for ongoing renewable energy sharing projects, especially regional green power grids.
This might involve investigations into how the global energy crunch, recession fears and other contextual factors may have made a mega-project such as PowerLink become a commercial risk, and how governments and financial institutions may be able to react.
David Broadstock is Senior Research Fellow at Energy Studies Institute, National University of Singapore.