Traffic Police officer hit by car in viral video suffers minor injuries, driver to be charged
SINGAPORE: The silver Mitsubishi Lancer had not been associated with any crimes, but with his 12 years' experience with the police, Station Inspector (SI) Abdul Hakim spotted "tell-tale signs" of a suspicious vehicle. 
SI Hakim had signalled to the driver of the Lancer to stop while he was on patrol along Upper Paya Lebar Road on Thursday (Oct 28). 
The driver stopped his vehicle by the side of the road, and the Traffic Police (TP) officer dismounted his motorcycle to conduct a check. 
But the car then sped off, leading SI Hakim to give chase. 
Following six minutes of hot pursuit, the car came to a stop after turning into Geylang East Avenue 1. 
SI Hakim then moved ahead of the Lancer in an attempt to intercept it.
However, the car suddenly reversed, allegedly colliding into a fellow Traffic Police officer who had joined the chase.
SI Hakim said his colleague - who had managed to jump off his motorcycle and avoid serious injuries - was still able to move and give him the go-ahead to continue the pursuit. 
"He was shouting go, go, go," the Traffic Police officer recalled, speaking to the media on Friday afternoon. 
A video of the incident, taken from the dashcam footage of a nearby vehicle, was uploaded online, quickly going viral. 
The officer - identified as Senior Staff Sergeant (SSS) Haidil Osman in a Facebook post by Minister of State for Home Affairs Faishal Ibrahim - suffered only minor injuries, receiving cuts on his hand and contusion on his legs. 
"It was fortunate that our TP officer did not suffer more serious injuries. His training, experience and instinct to get out of harm's way, saved his life," said Deputy Assistant Commissioner of Police Heng Chih Yang, commander of Bedok Police Division. 
DRIVER FLED TO YISHUN 
In a media release on Friday, the Singapore Police Force (SPF) said the silver Mitsubishi Lancer was later found abandoned along Geylang East Central. 
The driver had already fled the scene when Traffic Police officers arrived, while the passenger was seen standing outside the car. 
The 34-year-old man was "uncooperative" when the officers attempted to engage with him, the SPF said. 
"The man purportedly started to raise his voice, hurled derogatory terms at, and pushed the officers at scene," the police said, adding that "necessary force" was used to restrain him. 
The man was subsequently arrested for using criminal force to deter a public servant from performing his duty, as well as suspected drug-related offences. 
"A manhunt operation involving officers from TP, Police Operations Command Centre and Police Intelligence Department, was immediately mounted to trace the whereabouts of the driver," said the SPF. 
The alleged driver, a 37-year-old man, was arrested on Yishun Street 51 within four hours of the incident with the help of police cameras and video analytics.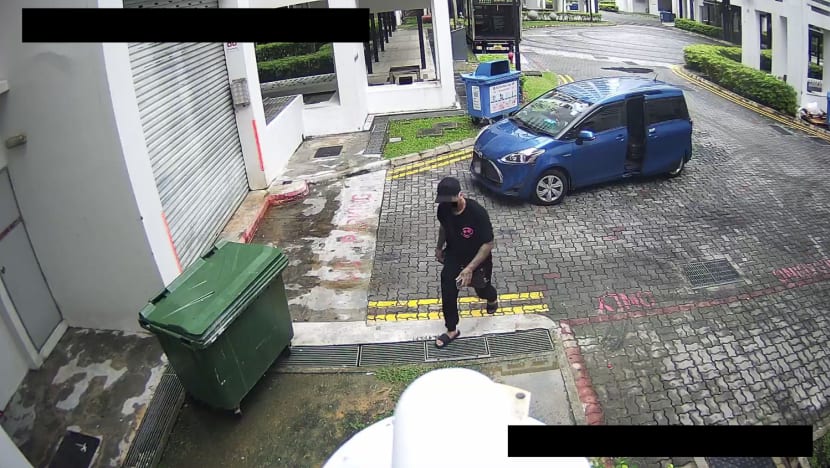 The man will be charged in court on Saturday (Oct 30) with voluntarily causing hurt to deter a public servant from the discharge of his duty - an offence that carries an imprisonment term of up to seven years, as well as a fine or caning.
He is also being investigated for multiple other offences, including dangerous driving, driving without a valid licence and suspected consumption of controlled drugs, the police said. 
Investigations found the Lancer to be a rental vehicle.
The suspected hirer of the car, a 22-year-old man, was also arrested for allowing the 37-year-old to drive without a valid licence - an offence which carries a fine of up to S$10,000, or a jail term of up to three years, or both, for first offenders. 
"Investigations are ongoing for the alleged offences committed by three men," said the SPF.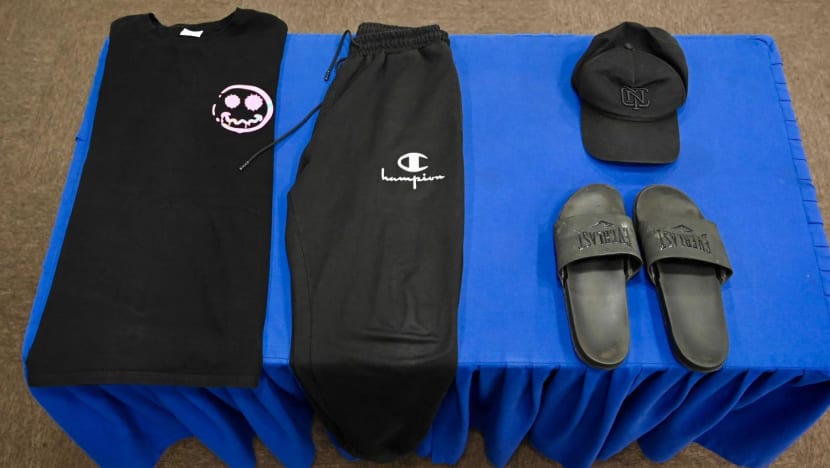 'THEY WILL DO ANYTHING'
SI Hakim told reporters that his years of experience as a Traffic Police officer allowed him to handle the incident safely.
"If the criminals or the drivers are desperate because they want to evade police, they will do anything, even ram you," he said. 
In an attempt to shake off the police, the driver of the Lancer had even swerved from one side of the road to the other, said SI Hakim. 
During the pursuit, the driver was believed to have also collided into the rear of an unknown vehicle along Macpherson Road, before continuing to flee in the car, said the SPF. 
"So I kept a safe distance, I made sure I was not behind him, so even if he jammed the brake, I would not run into him," he said. 
He added that he also switched on his blinker lights and siren to alert drivers around him to keep clear. 
Noting he was involved with a number of other such pursuits in the past, SI Hakim's mother - who lives with him - had asked him if he was the officer in the video. 
She was relieved when she found out it wasn't him. She also asked about his colleague, said SI Hakim.
Despite working for more than a decade with the police, SI Hakim said his mother remains worried for his safety. 
"Till today she has been asking me to transfer to a place where I can work within four walls, but it's just my liking that I (continue with the Traffic Police)", he said.