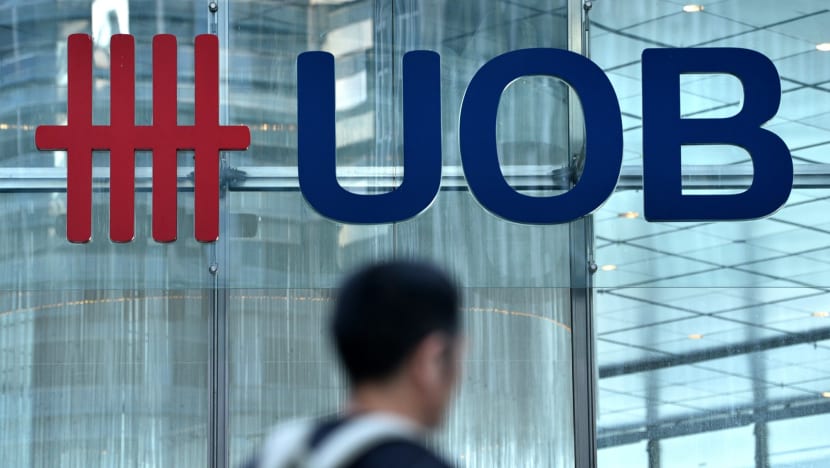 SINGAPORE: Retired UOB employees can soon take up flexible work with the bank under a new programme announced on Friday (Nov 5).
As part of a new gig employment model, the Singapore bank plans to bring back retired workers for short-term and project-based job opportunities that require "deep technical expertise and extensive experience". These include areas like customer service, process and systems training, operations and project advisory.
Healthcare benefits and insurance coverage will be offered for these roles, UOB said, to address common concerns about the lack of protection among gig economy workers. These jobs will also have a "seamless and simplified performance management process".
UOB said its programme, a first among banks in Singapore, is aligned with the trend of people wanting to work beyond the retirement age.
It cited the Ministry of Manpower's annual labour force survey which showed a rise in employment rate among residents aged 65 and above last year – at 28.5 per cent, compared with 27.6 per cent in 2019.
Its own internal poll of nearly 800 employees in June also indicated that eight in 10 would consider some form of work after retirement. Those surveyed said they would prefer a flexible work scheme, such as shorter work hours and pay-for-service options, as work-life balance is their priority after retirement, according to a UOB news release.
The programme will be launched in "full-scale" next year. Ahead of that, UOB said it is conducting a pilot with retirees working at its bank branches to test and assess the type of roles that are suitable for gig work.
Seven retirees have taken part in the pilot and the bank is looking at taking another batch of about 20, UOB's head of group human resources Dean Tong told CNA.
One of those who has taken part is 68-year-old Raymond Teo. The former service associate retired in June this year, after being with UOB for nearly five decades.
"After I retired, I felt like there was more I could do with my time. Hence, it was great to have this opportunity to come back to work on a flexible basis and at the same time contribute in a meaningful way," Mr Teo was quoted as saying in the news release.
"Not only does it help me to stay active, it also gives me the opportunity to connect with the younger generation and to stay up to date on the latest trends."
UOB has also reached out to existing employees who are approaching retirement for their interest in gig work opportunities. So far, eight out of 10 have expressed interest, said Mr Tong, who described the new programme as a "win-win proposition" for both retirees and the bank.
"(It offers) retirees continued purpose and healthcare benefits, something that they will need. At the same time, the bank can continue to tap into their institutional knowledge, experience, connections and wisdom."
The bank said it will use learning points from the pilot to refine the gig employment model "to maximise productivity and to ensure a fulfilling work experience for the retirees". It will also test the feasibility of opening this gig employment model to more people in time to come.
Speaking at an event to launch UOB's new employee clubhouse on Friday, Manpower Minister Tan See Leng noted that senior workers need to be seen as an asset amid the country's ageing demographic trend.
"Many seniors in Singapore are keen to continue working and they are prepared to reskill, upskill and adapt themselves. Even those who retire may subsequently take on new roles, perhaps with some lighter responsibilities, shorter hours and more flexibility," he said.
"As such, the Government and employers should work together to enable our seniors to remain economically active and contribute meaningfully to our businesses, should they want to."
Singapore has said it will be progressively raising its retirement and re-employment ages to 65 and 70 years old, respectively, by 2030.
The Government has rolled out support measures to help employers adjust to the changes, such as a S$1.5 billion support package introduced last year to help companies hire and retrain senior workers.
But employers can also play an "additional critical role" to put in place a systematic process for skills and career conversations with mature and senior workers, said Dr Tan.
"These engaging conversations will help employers identify skills needs and training roadmaps for such workers, and they should be an early and regular process for companies. Beyond training, these conversations can also point to possible job or even systems-level redesign, to better harness experienced and well-trained workers."
UOB chief executive officer and deputy chairman Wee Ee Cheong said UOB remains committed to building a "flexible and multi-generational workforce" through comprehensive re-skilling initiatives for existing employees as well as bringing in fresh talent.
For the former, the bank will invest S$26 million to help its workforce keep up with future skills, he said at Friday's event. For instance, it recently expanded its flagship training programme, Better U, with new courses on artificial intelligence (AI) to help employees understand basic AI concepts and apply such knowledge in the workplace.
The bank's new gig employment model is "an innovative approach to creating a flexible workforce which taps on current demographic and social trends," he added.
"The rapid transformation of the financial services industry in an increasingly digital economy, coupled with Singapore's maturing population, requires companies to think differently about the workforce of the future.
"Besides creating flexible opportunities for our retirees to stay active and for the bank to tap on valuable skills and experience, it is also helping to create a vibrant society in Singapore where contribution and connection is not limited by age," said Mr Wee.