Upper Bukit Timah deaths: Father of 11-year-old boys taken by police to canal where bodies were found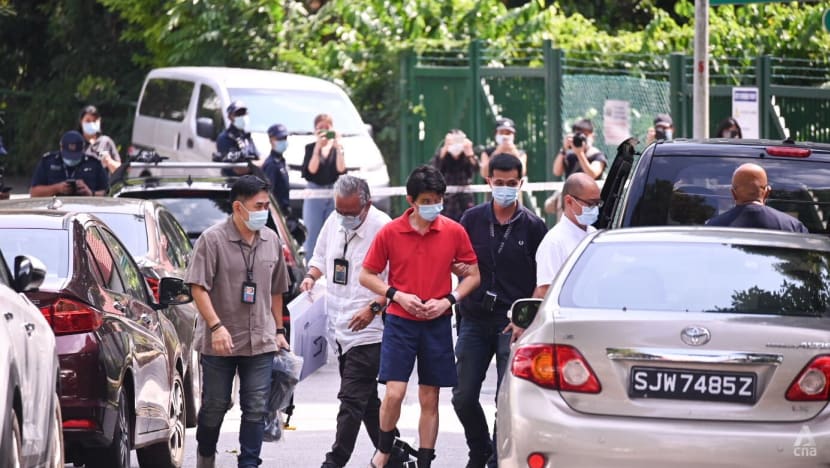 SINGAPORE: Xavier Yap Jung Houn, the father of two 11-year-old boys who were found dead in Upper Bukit Timah, was taken by police on Thursday (Jan 27) to the canal where their bodies were discovered.
Yap, 48, was charged on Monday with the murder of one of his sons, Ethan Yap E Chern. The other son has been identified as Aston Yap.
Yap arrived at the scene on Thursday at 3.10pm in a black van. He was wearing a red shirt and dark cut-off pants, and was handcuffed and surrounded by five police officers.
He was taken to the park, which had earlier been cordoned off by the police.
The officers then brought him down the steps towards the canal.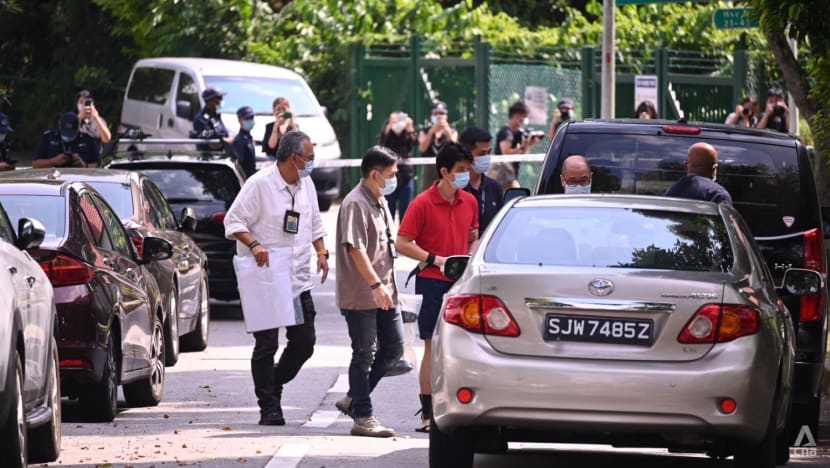 Two officers were also seen placing placards of arrows around the park: One at a nearby playground and another at steps leading down to the canal. They also placed one on a footpath near a staircase leading to the canal.
Yap and the officers returned to the black van and left the scene slightly more than half an hour after they first arrived.
WHAT HAPPENED?
Last Friday evening, Yap called the police for help from a playground along Greenridge Crescent.
When officers arrived at the scene, the two brothers were found motionless in a nearby canal. They were pronounced dead by a paramedic.
Yap was arrested a day later.
The case sparked a search in the forested area in Upper Bukit Timah near Toh Tuck Road. Residents reported a heavy police presence, including the deployment of gurkhas and the police's K-9 unit.
The police said Yap was arrested after officers followed up on all possible leads and conducted round-the-clock investigations.
At Yap's court hearing, the police prosecutor asked that he be remanded for one week with permission to be taken out for investigations. The case has been adjourned to Jan 31 for further mention.
The brothers' deaths have sparked an outpouring of grief and sympathy in the community, with members of the public leaving bouquets and stalks of flowers by the canal.
An inter-faith prayer session, attended by representatives from six religious organisations, was held along the canal on Sunday morning.