Rising volunteerism in Singapore boosted by youth action, new outreach initiatives
International Volunteer Day falls on Dec 5 annually, a day marked by the United Nations since 1985, to recognise and promote the tireless work of volunteers globally.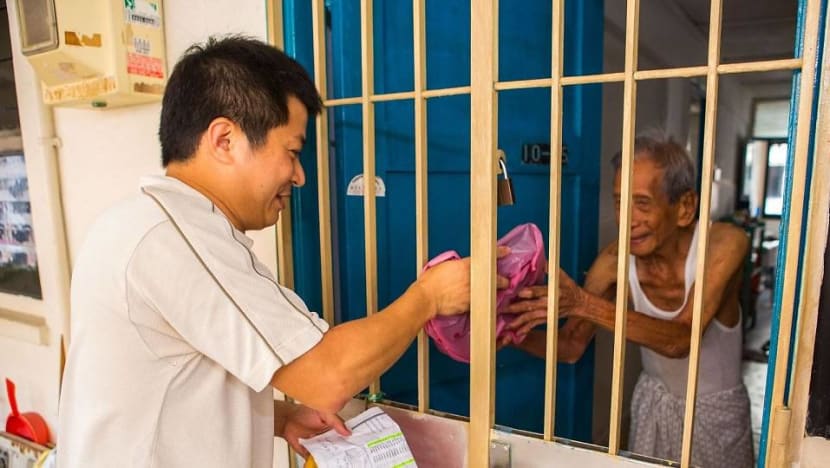 SINGAPORE: More people are volunteering for various causes in Singapore, as the country pursues a goal of raising its volunteerism rate to 70 per cent by next year.
It is a target that those in the community are confident can be achieved, with new programmes to attract and retain volunteers and a rising bloc of youth volunteers getting a headstart in school.
Volunteers form a significant core of manpower in the humanitarian and charity services sector, without which many activities cannot be carried out, members of the community here told CNA938 on Monday (Dec 5), which is International Volunteer Day.
The day has been marked by the United Nations since 1985, to recognise and promote the tireless work of volunteers around the world.
IMPORTANCE OF VOLUNTEERS
Ms Charis Chan, director of global engagement for the Singapore Red Cross, said that at least 80 per cent of the organisation's programmes are run by volunteers.
These include humanitarian services such as blood donation drives, overseas disaster response, as well as assistance for local vulnerable families, children and the elderly.
"We will never be able to do so much without volunteers. Especially after COVID, we've been expanding our work so much to reach out to more people," she said.
"A lot of them believe in the true cause and the mission, and the people that they serve."
Ms Michelle Chew, a member of the International Federation of Red Cross and Red Crescent Societies (IFRC) Youth Commission representing the Asia Pacific, said that for volunteers like herself, the day is more than just celebrating volunteerism, but to attract more people to step up.
The IFRC is the world's largest humanitarian network, supporting local bodies in more than 192 countries.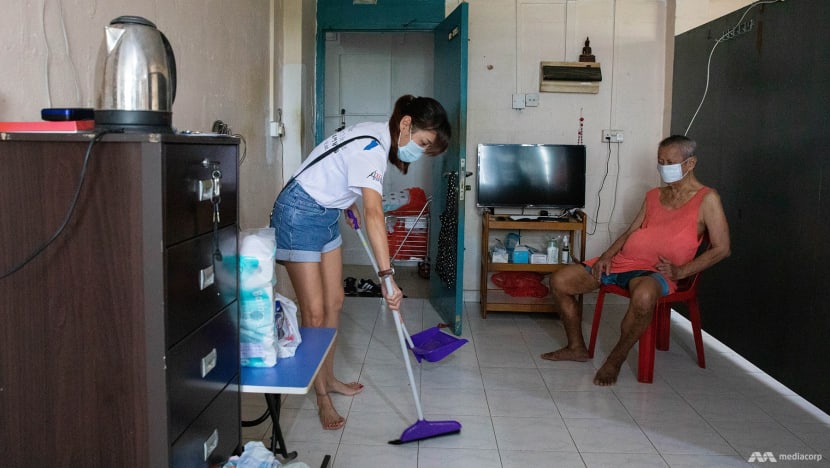 "The significance of the day is also to promote the importance of volunteerism. We really want more and more people to take up volunteering because it gives so much impact back to the community and to those around us," said Ms Chew.
She noted that volunteers are people who know their communities the best and are well-equipped with the knowledge to intervene and help.
"We really believe that the volunteers who are from the community themselves will often know best what the community needs and wants, when they face emergencies or certain vulnerabilities that they might have. That is why we put full trust in our volunteers to really, in most cases, run the show," she explained.
DIFFERENT AGE GROUPS
Volunteers come from all age groups and all walks of life, said Ms Chan, noting that they can be categorised into three groups.
The first group is the youth, some of whom were exposed to the movement through their co-curricular activities in school.
"They are taught humanitarian values and knowledge, and even after graduating from school and when they eventually start working, they will often volunteer for us," said Ms Chan.
"They do first aid response, they do our overseas missions. This group of people are very impactful and inspiring. They do things out of the box, and they always teach us something new."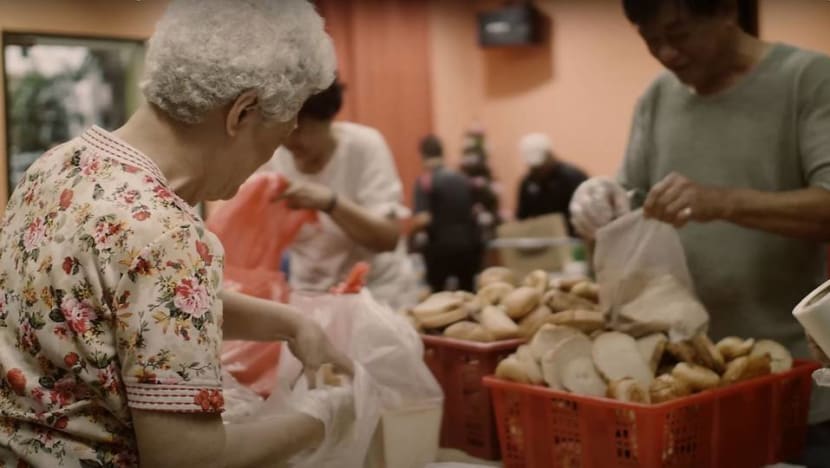 Ms Chew herself started out as a young volunteer in secondary school when she was 13 years old, a journey which has continued for the past 10 years.
What draws her to volunteering is that she can help those who are less privileged, and in the process gain many valuable lessons.
"I've learned that there are a lot of people from a variety of backgrounds that are different from myself, and that might be on different pathways of life. But at the end of the day, we are all humans and that is why we're all here for one another," she said.
The second group, said Ms Chan, are people in their mid-40s, who are "quite comfortable in life and want to seek opportunities to help others". 
She added that they have relevant skill sets to contribute to the organisation, and form the core manpower of the Singapore Red Cross' programmes.
The last group is people in their mid-50s and older people who have retired early, who want to stay active and healthy and have time on their hands, said Ms Chan.
YOUTH VOLUNTEERS
Ms Chew said everyone has different motivations for volunteering, and the same goes for the youth segment.
In her role, she advises the IFRC governing board on matters concerning youth and youth-related activities.
She explained that more than half of the volunteer base in her organisation is actually made up of young people, so having a dedicated body like hers to represent them is "very important".
"Often, as much as young people are the ones who are on the ground serving their societies or their communities, we don't really get much of a voice at the decision-making table," said Ms Chew.
She said that the landscape has changed over the years, with more people becoming more open-minded in terms of allowing young people to speak up.
"But then comes into the picture whether certain acts are an act of tokenising, or whether it's an act of what I would like to call 'youthwashing'," she noted.
Ms Chew said youth volunteers may be passionate about different areas based on the environment they grew up in.
There are some who are more concerned about local issues within their communities, such as floods and disasters, but there are also others who are very passionate about social movements like mental health, she said.
70 PER CENT TARGET
Singapore is currently pursuing a target of raising its volunteerism rate to 70 per cent by next year, in an effort to address a fast-ageing population.
It was a target announced by then-Minister for Culture, Community and Youth Grace Fu in 2018, to double the rate from 35 per cent in 2016.
Ms Chan said it is a noble and achievable goal.
She noted that the Singapore Red Cross recently launched a new programme to help bring more people on board the movement. The programme equips people with standard first aid and psychological first aid within two weekends. 
"The challenge that we see among volunteers is that they want to give, but we need to train them. We want to make them go on the ground (only) when they are equipped with the relevant skills," she said.
Ms Chan added that the organisation has developed a system to attract, empower and retain its volunteers.
"We don't only train them with the skill sets, we also train them on leadership. We groom them to make important decisions for us on the ground," she said.
Ms Chew said that the 70 per cent target is reachable, especially with the COVID-19 pandemic when a lot more people have been inspired to step up to volunteer.
"What I would really like to emphasise is that volunteerism can come in a lot of forms, and the way forward might really be digital volunteering because we are living in a world which is increasingly without borders," she said, adding that organisations also need to transform to keep up with the times.