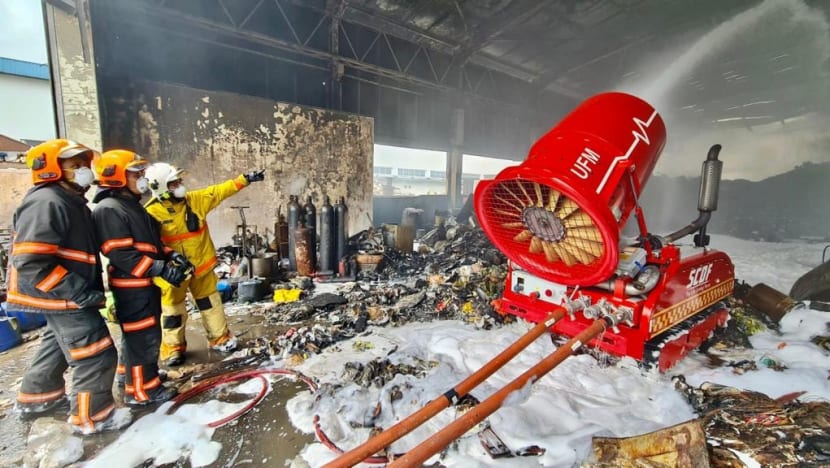 SINGAPORE: Firefighters from the Singapore Civil Defence Force (SCDF) extinguished a fire in a warehouse along Gul Drive on Saturday (Jun 18).
SCDF said it was alerted to the fire at 23 Gul Drive at about 8.25am. It responded by deploying 13 emergency vehicles and about 50 firefighters from the Tuas, Jurong and Jurong Island fire stations, as well as the Special Rescue Unit.
The raging fire involved waste materials in a warehouse measuring 20m by 40m.
"At the onset of the (firefighting) operation, firefighters deployed several water and foam jets around the premises to contain the fire and prevent it from spreading," SCDF said in a Facebook post on Saturday.
"Once the fire was contained, firefighters carefully moved into the warehouse and deployed an Unmanned Firefighting Machine and five foam jets."
The fire was brought under control within two hours.
Damping down operations to prevent the fire from rekindling are ongoing, said SCDF, adding that no injuries were reported.
The cause of the fire is under investigation.