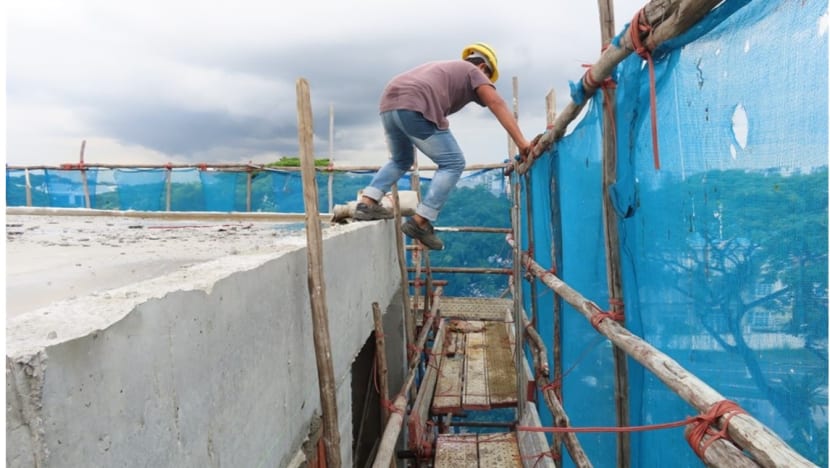 SINGAPORE: Two companies have been fined and issued stop-work orders after safety inspections found unsafe conditions at their worksites, said the Ministry of Manpower (MOM) on Thursday (Aug 4).
The ministry said in a Facebook post that to curb the spike in workplace fatalities, it has ramped up enforcement efforts and imposed stiffer penalties on companies with poor workplace safety and health practices.
At recent inspections, it found unsafe conditions at the worksites of two companies: CAD Associates and KHC Development.
CAD Associates was fined S$21,000 and KHC Development was fined S$20,000. Both were issued stop-work orders.
To lift the stop-work orders, these companies must rectify all unsafe work conditions, engage third-party auditors to assess their workplace safety and health management systems and develop action plans based on the audit findings.
They also need to install closed-circuit television cameras at places where high-risk activities are being carried out, said MOM.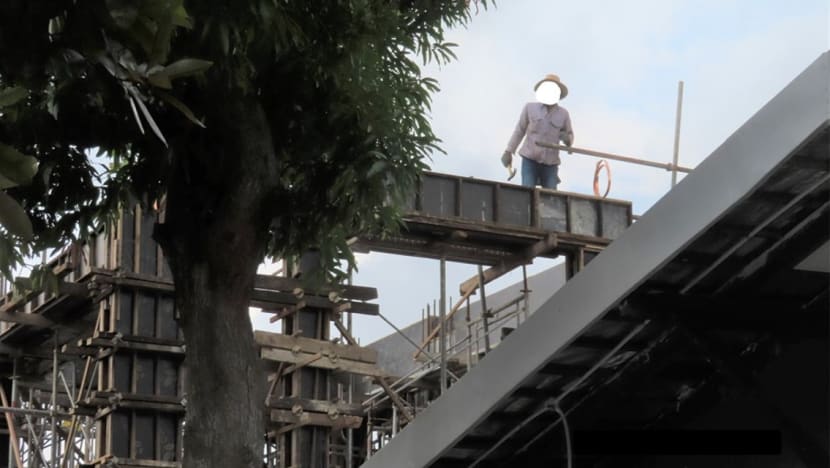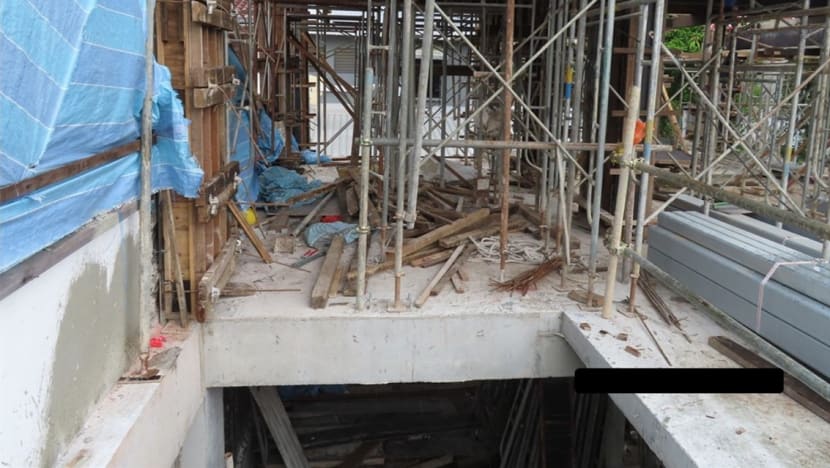 MOM said that during the inspections, the most common workplace safety contravention was working at height without effective and adequate fall prevention.
Pictures in the Facebook post showed some of MOM's findings. They ranged from a lack of effective barricades to unsafe platforms and scaffolding. 
Some workers were also not given the correct tools to access worksites at higher levels. They had to climb a ladder without proper handholds or had to jump from the roof to a scaffold.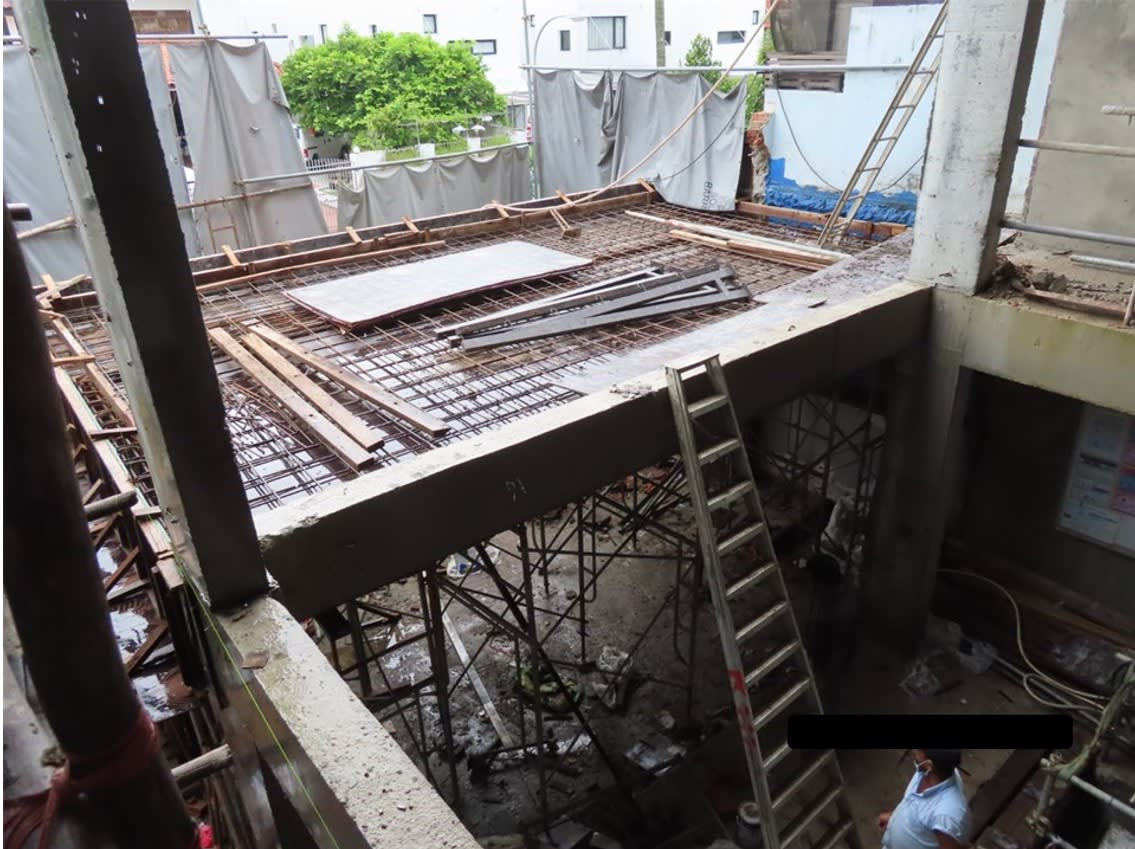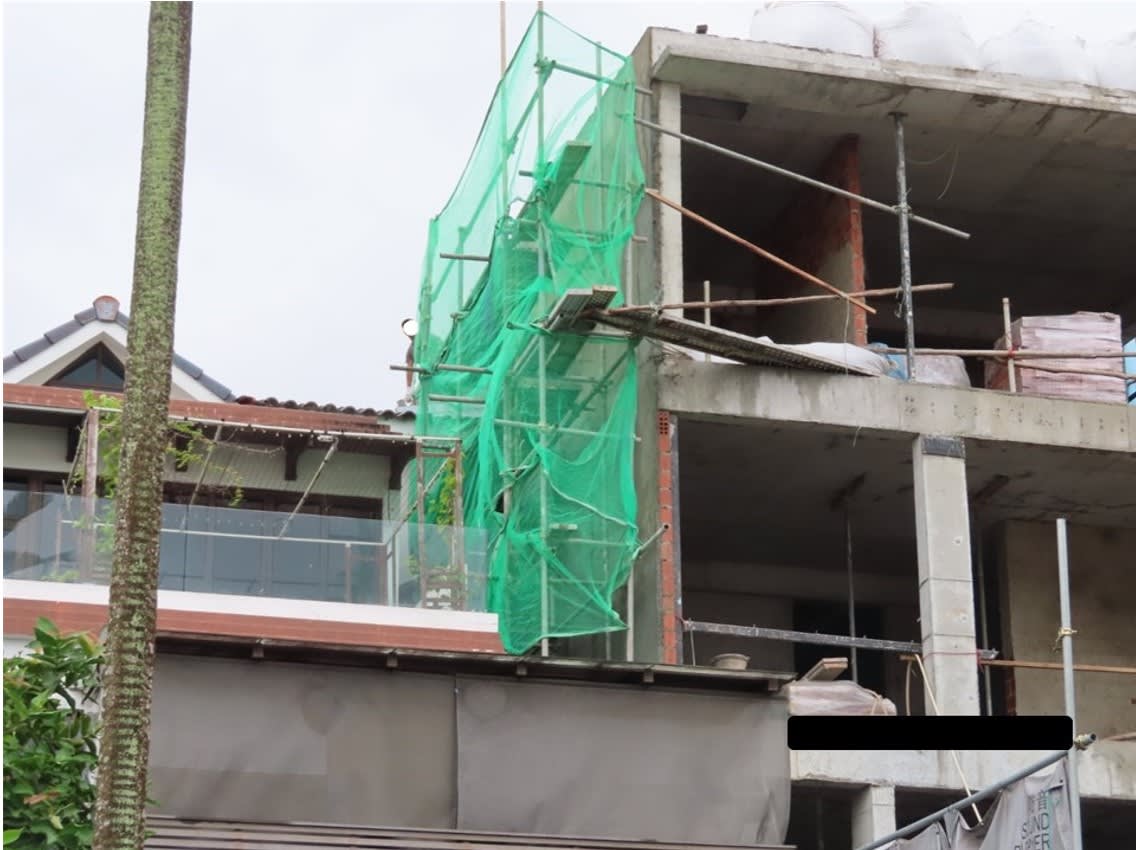 Mr Sebastian Tan, director of MOM's occupational safety and health inspectorate, said: "The site conditions at these two worksites are appalling and unacceptable. Our workers must never be subject to such imminent dangers where they risk falling from heights or have materials collapsing on them.
"As more construction activities pick up, contractors must step up their efforts to keep our worksites safe for our workers."
There have been 31 workplace fatalities so far this year, compared to 37 for the whole of 2021 and 39 in 2019.
To report unsafe work practices, the public can visit mom.gov.sg/report-wsh-issues or call 6438 5122.