NUS to hold virtual townhall for parents of Yale-NUS students after initially planning smaller meetings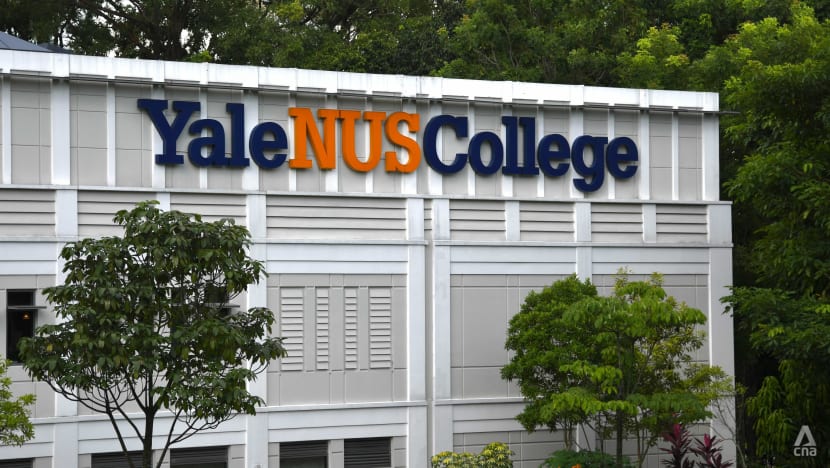 SINGAPORE: The National University of Singapore (NUS) will be holding a virtual townhall next week for parents of Yale-NUS College students and alumni, to address their concerns about the Yale-NUS and University Scholars Programme (USP) merger decision.
This decision comes after parents wrote to NUS president Tan Eng Chye on Monday (Sep 6) requesting a townhall meeting. 
Prof Tan replied on Tuesday that the university was "planning a series of individual, face-to-face meetings for parents of Yale-NUS and University Scholars Programme students from the later part of September to address these concerns and questions".
In response, parents reiterated their call for a townhall, and asked that it be held on Friday. 
"We will be separately organising a virtual townhall for parents next week," said an NUS spokesperson in an email to CNA on Thursday.
"We will be getting in touch with parents soon to share the details of this virtual townhall."
EMAILS REQUESTING FOR TOWNHALL
In the initial email to Prof Tan, parents asked that Prof Tan make himself available for a townhall to answer their "urgent and pertinent questions" about the impending closure of Yale-NUS which have "remained unanswered since (the) decision was announced" on Aug 27. 
The email asked for Prof Tan to engage parents "directly" and not ask the Yale-NUS' leadership to explain "what you have acknowledged to be your own decision". 
In the response to Prof Tan's email reply, parents sent a second email, rejecting Prof Tan's suggestion to meet with them in person in small groups. 
"In-person, one-to-one meetings at a later date in September are not appropriate given the present outlook of the COVID-19 situation in Singapore. There are over 260 of us parents who have expressed interest to engage in dialogue with you, and we find it unlikely that you will hold over 50 meetings with us. This is not accounting for the parents from USP," the parents said.
"Additionally, parents who are abroad would be excluded from in-person meetings despite them having raised their concerns as well."
Both emails were signed by more than 260 parents. 
MERGER DECISION
Yale-NUS and USP will be combined into a single college from 2022, a move announced by NUS on Aug 27.
Yale-NUS will close in 2025, ceasing Yale University's collaboration with NUS, and its 2021 intake will be its last batch.
The two programmes - Yale-NUS and USP - will be merged and will accept its first batch of students from 2022.