Yaw Shin Leong's exit from WP leadership fuels further questions
Hougang MP Yaw Shin Leong's sudden exit from the Workers' Party leadership team has fuelled questions about the move.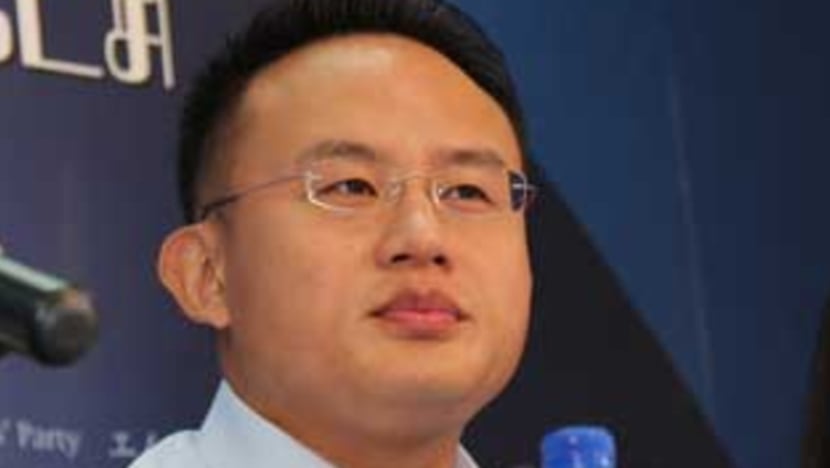 SINGAPORE: Hougang MP Yaw Shin Leong's sudden exit from the Workers' Party leadership team has fuelled questions about the move.
His resignation from the party's central executive council comes amid speculation of an alleged extramarital affair.
When contacted, the party's chairman, Sylvia Lim said the party does not have anything further to add, except that it will continue to support Mr Yaw's work as MP.
In a brief statement on Tuesday evening, the Worker's Party said it had accepted Mr Yaw's resignation from its decision-making Central Executive Committee.
Mr Yaw's responsibility as treasurer ceased with immediate effect.
The party said he will instead focus on his responsibilities as MP.
His resignation comes amid speculation about an affair with another party member.
Some residents said they are not bothered.
"We just want him to do his work properly... He wants to quit (the CEC), we don't care," said one resident.
"I think he should be able to perform his work, even though he quit (the CEC)," said another.
Others felt he should clear the air.
"Yes, there needs to be an explanation about why he resigned because he is a good person," said one resident.
"We hope he will come out and talk to all the residents (about the issue)," said another.
Political observers said Mr Yaw's resignation from the executive council is a significant move.
Zulkifli Baharudin, political observer, said: "What's still very puzzling is that all these things are speculative; amid all the allegations, the Workers' Party has not made any statement or any confirmation on the allegations that have been circulating around... (the party) is in defensive and damage control mode or perhaps wanting to send a message that as a political party it does not tolerate such things amongst its ranks of leadership, especially among Members of Parliament.
"However, they have done this while not making a very clear statement about what issues are at stake, so I think it is left to the constituents and the general public at large how it sees the elected member and the party as a whole."
Associate Professor Eugene Tan from the Singapore Management University said although the Workers' Party did not confirm or deny the speculation about Mr Yaw's alleged affair, there's enough to read between the lines.
But he believes not all voters will be bothered by Mr Yaw's personal life, as long as it does not affect his performance as an MP.
"It's the first tangible engagement with the public by the WP and Mr Yaw on the speculation surrounding Mr Yaw's personal life. Mr Yaw's stepping down presents an opportunity for him to take on a lower profile in the meantime and to also deflect criticisms on his party for not taking a stand," said Mr Tan.
"The WP's acceptance of Mr Yaw's resignation draws a symbolic line between Mr Yaw and the WP. I believe voters will assess Mr Yaw, when the GE is round the corner, holistically. The lack of clarity with regards to his private life will undercut his standing as MP and within his own party. To what extent is probably too early to tell. It's a potential political liability for Mr Yaw. But I don't see it as being necessarily 'politically fatal'."
Mr Yaw has said (on his Facebook page) that he will continue to serve the constituents to the best of his abilities.