Diving: Birthday medal for Jonathan Chan after combining with Max Lee for silver at 31st SEA Games
HANOI: Throughout the 31st SEA Games diving competition, 25-year-old Jonathan Chan has looked more relaxed than his usual self.
At his final Games before retiring, the pressure was off.  And so he encouraged teammates, consoled competitors and basked in the Games atmosphere.
"Usually that's the way I cope but I think after the Olympics and everything, I really felt no pressure. It wasn't about it being the last one that I had to perform, it was really like the last one so I should enjoy it while I can," he said.
And on the day when he also celebrated turning 25, there was more reason to cheer as Chan combined with 14-year-old Max Lee to clinch silver in the men's synchronised 10m platform final on Tuesday (May 10). The duo scored a total of 322.50 after six dives.
Held at the Aquatics Sports Palace in Hanoi, the event was won by Malaysia's Jellson Jabillin and Hanis Nazirul Jaya Surya. Vietnam's Tu Dang Hoang and Quang Dat Nguyen finished in 3rd.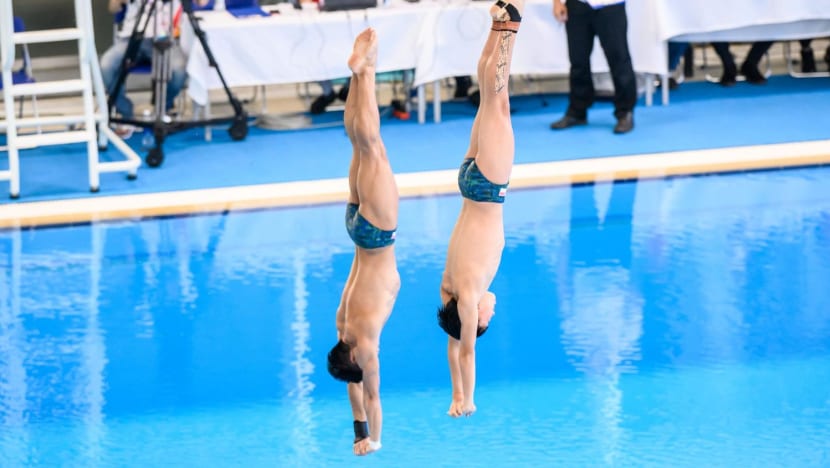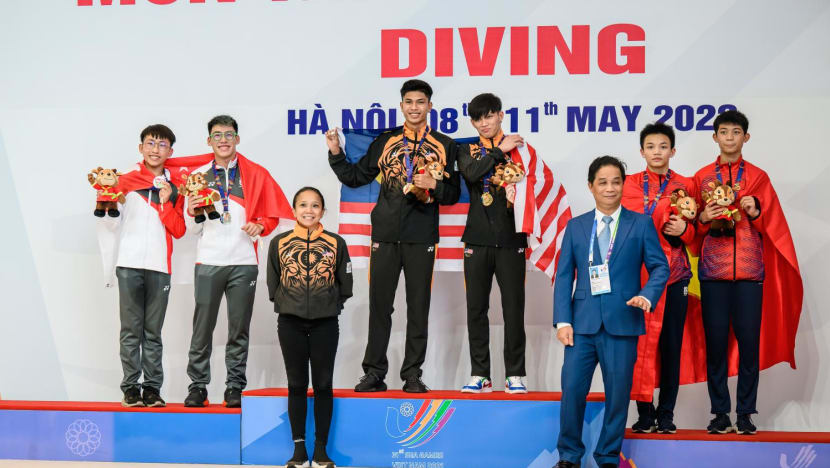 "Anything that I got or didn't get would have been a win for me because it's the end. It's been quite a long 12 years ... it's been quite a tiring journey so getting back and finally ending with a silver medal is quite a good end for me," said Chan.
At age 14, Lee is Team Singapore's youngest competitor at the Games. He was making his Games debut.
Lee, who rooms with Chan and fellow diver Avvir Tham, said that Chan's tips on how to deal with the competition and pressure benefitted him.
"I think that's one of the benefits I have diving with such an experienced diver," he said.
"I'm very happy and grateful to have this experience at such a young age at the SEA Games but I feel that I could have done a lot better in some of the dives. So I can't wait for next year's SEA Games and to bring my experience ... there."
Chan had previously made history for Singapore by being the first local diver to qualify for the Olympics. He finished 26th out of 29 divers in the men's 10m platform preliminary round in Tokyo.
Chan and Lee's silver is Singapore's third diving medal of the Games and third medal overall.
Avvir Tham clinched silver in the men's 1m springboard finals on Monday, while Fong Kay Yian took bronze in the women's 3m springboard finals earlier in the day.
Years of competition have taken a toll both mentally and physically, and Chan said he was looking forward to a good break.
When asked about his post-diving plans, Chan's answer was simple.  "Find a job! That's essentially it," he said with a laugh.
After years of hurling himself off diving boards, the time has come for Chan to take a new leap - into the unknown.